Phoenix puts her skills to the test in engineering internship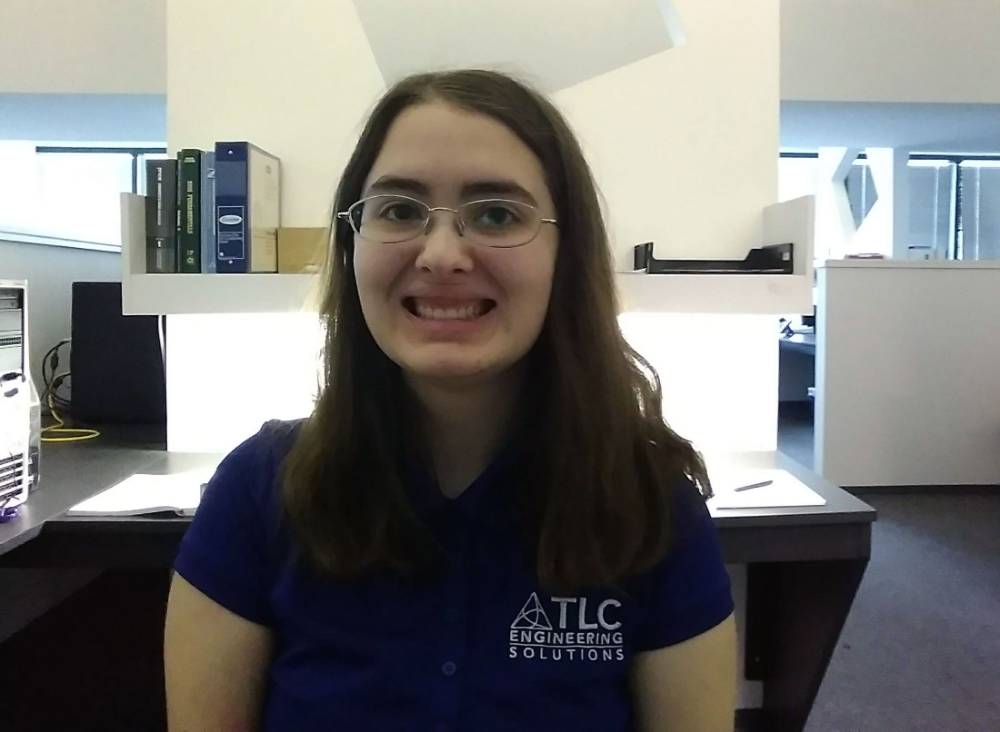 Florida Polytechnic University senior Skylar Rupert is making the most of every educational and professional opportunity available to her this summer as a mechanical intern at TLC Engineering Solutions in Fort Myers, Florida.
"At Florida Poly, we work in teams for projects," said Rupert, from Port Charlotte, Florida. "Working at TLC has made me feel like part of a team and they have given me real-world experience not only on how to apply concepts to projects, but also how teamwork and collaboration on projects is a very important aspect of the engineering field."
In her role, the mechanical engineering major is performing calculations such as load analysis for projects, attending field observation visits, learning about codes and standards based on project location, and producing documents to be signed by a professional engineer.
"I thought being an intern would be working on small tasks while gaining real-world experience of a portion of the mechanical engineering spectrum," Rupert said. "In reality, the mentors and supervisors want to make sure that I have plenty of work to do every week, while also taking the time out of their day to teach me about mathematical and design concepts that I haven't seen before."
Rupert said the hands-on curriculum and emphasis on real-world skills development at Florida Poly offered her a unique opportunity to prepare for the internship's demands.
"The structure of some classes is the same as what I am doing now, except the internship adds additional steps by working with other divisions, such as the architects, owner, and electrical engineers," said Rupert, a graduate of Florida SouthWestern Collegiate High School's Charlotte Campus. "Deadlines can change in ways similar to a classroom project, but additional checks are made to ensure big mistakes are avoided, as big mistakes can be costly."
Additionally, the SolidWorks certification she received as part of her Florida Poly studies helped her easily adapt to the computer-aided design and engineering program used at her internship site.
The entire internship experience is shaping Rupert's idea about what life as an engineering professional would be like, she said.
"I interact with engineers who teach me about the software and designing practices that they use, the various methods that they use in calculating building loads, outside air values, as well as how ductwork is sized, and whether that is using specialized software or a physical ductulator," she said. "My coworkers here are some of the most engaging, fun, and interactive people I have met, and they are always here to help."
Contact:
Lydia Guzmán
Director of Communications
863-874-8557