Florida Poly named to global list of top 10 analytics institutes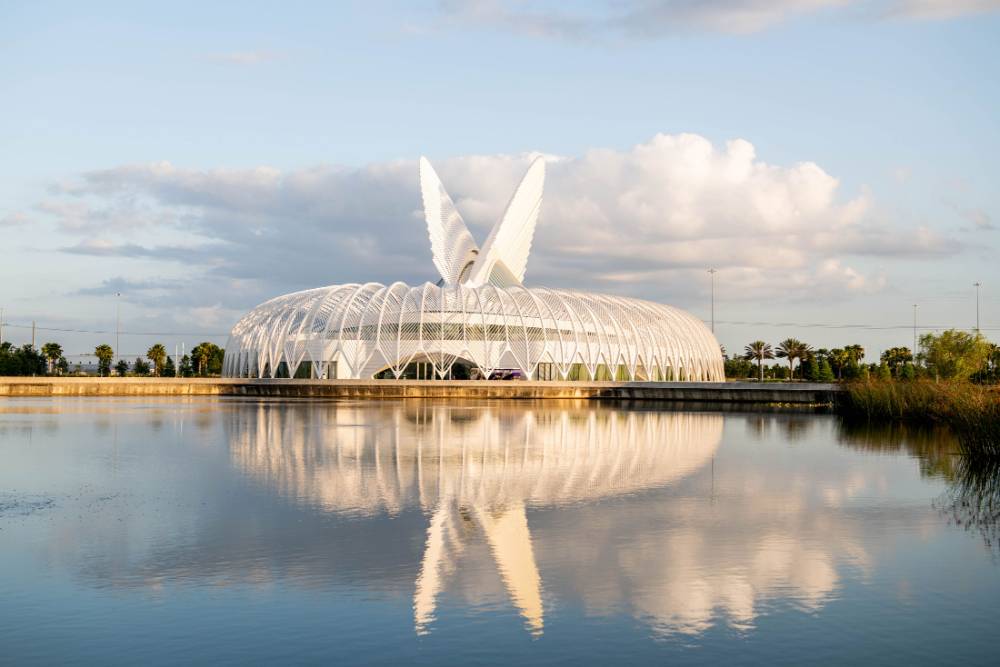 Florida Polytechnic University's Data Science and Business Analytics Department has been named to an international list of the 10 Most Prominent Analytics Institutes 2021 by Analytics Insight Magazine.
Florida Poly was listed alongside the Massachusetts Institute of Technology (MIT), the University of Warwick in Coventry, England, and Cape Breton University in Nova Scotia, Canada.
"This is a big honor to be recognized alongside some of the best in the world," said Dr. Shahram Taj, chair of the department. "This really is due to the great collective effort of the faculty in our department, the University's leadership, and the students who are great ambassadors for our programs."
Analytics Insight Magazine's recognition includes five pages dedicated to Florida Poly's Data Science and Business Analytics Department. It describes how the University prioritizes practical, real-world experience for students and how the program is contributing to the overall growth of analytics and big data education.
The U.S. Bureau of Labor Statistics projects that employment in mathematical science and analytics careers will grow by 27.9% from 2016 to 2026. This is much faster than most other occupations and is expected to result in more than 50,000 new jobs. The average annual wage for data scientists and mathematical science occupations is $103,930.
"We are delighted to see our industry-leading data science and business analytics program receive this international recognition," said Dr. Randy K. Avent, Florida Poly's president. "Our University is proud of our success in producing well-rounded graduates who are educated in the latest methods and ready to take on high-demand jobs in growing industries."
Florida Poly students enrolled in data science and business analytics majors can currently choose from concentrations such as big data analytics, intelligent mobility, quantitative economics and econometrics, logistics and supply chain management, and the state's first undergraduate health systems engineering concentration.
"It is very rewarding for me as a faculty member in the department to see how our students are able to take all the knowledge, skills, and training at Florida Poly and apply that in a variety of fields that are now seeing the big impact that data analytics has in multiple applications," said Dr. Rei Sanchez-Arias, the department's assistant chair.
Inclusion on the global list is the latest of several notable rankings the University has received, including its debut in the U.S. News and World Report's list last year as one of the top 40 public engineering colleges without a doctorate degree.
Contact:
Lydia Guzmán
Director of Communications
863-874-8557