Phoenix takes flight in fast-paced Amazon internship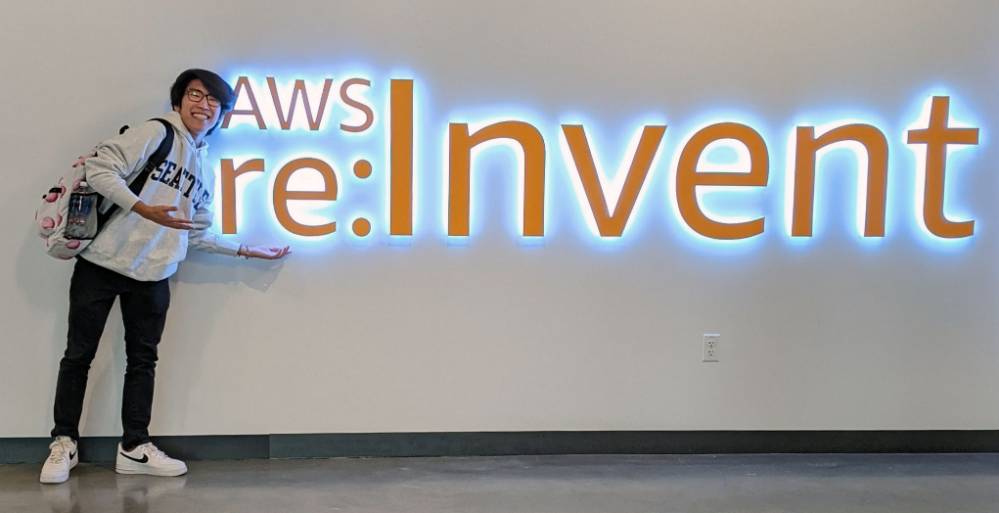 Ricardo Kenzo Ota's summer internship at one of the world's largest tech companies is opening his eyes to a world of possibilities.
The Florida Polytechnic University senior is spending his summer working as a software developer intern at Amazon's world headquarters in Seattle, Washington.
"When I found out that I was selected, I felt like I was dreaming," said Ota, who is majoring in computer engineering with a concentration in machine intelligence. "It didn't feel real at first."
Today, Ota is working on the Amazon Alexa team. Alexa is the company's virtual assistant AI technology.
"I am building a data visualization tool to help the engineers on the Alexa team better understand and find problems," said Ota, an international student from Sao Paulo, Brazil. "This will help them have a broader and clearer idea of how to fix them."
Ota said he is taking advantage of every opportunity to learn, both independently and on the job.
"I think the main outcome I am looking for, from a professional point of view, is to learn how to design and build a big product that can help a lot of people, and that people look forward to," he said. "At Amazon, every time you write a piece of code, you have to think of the bigger picture under the Amazon culture, so I've been practicing to not only write a piece of code, but also think about how it can grow and how it can help other people."
The transition to the massive Amazon headquarters was intimidating at first, Ota said.
"I kind of felt overwhelmed, but everyone on my team is completely helpful," he said. "I can reach out to anyone; it doesn't matter if they are senior software developers or software developer ones – they're all there to help me."
Ota said the skills he uses daily at Amazon were all acquired and sharpened at Florida Poly.
"I feel that because Florida Poly is a smaller school, I really have had the opportunity to grow a lot and learn a lot," he said. "In Brazil, I didn't have much experience in programming and software development, but during my freshman year at Florida Poly I could just go and talk to professors, and they were always willing to help."
Among the opportunities Ota has leveraged for greater professional and academic growth have been a campus research assistant position, a 2020 internship with Spire Law in Oviedo, Florida, and a stint as president of the Campus Activities Board during his sophomore year.
"Florida Poly helps students just go for it and learn a lot," Ota said.
Contact:
Lydia Guzmán
Director of Communications
863-874-8557