Florida Poly computer engineering program in top 25 in the nation for affordability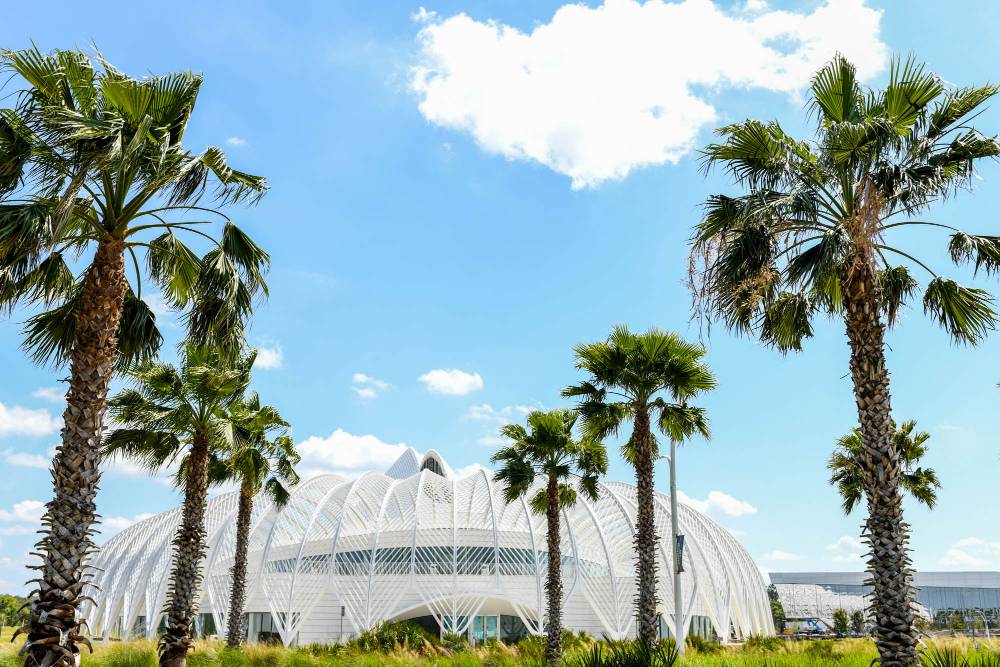 LAKELAND, Fla. – Florida Polytechnic University has been ranked as No. 25 in the United States among the 100 most affordable computer engineering programs by University HQ, an independent educational organization.
With low in-state tuition and a robust program, Florida Poly's computer engineering program ranks ahead of institutions such as the University of Central Florida, Tennessee State University, and the University of Texas at Dallas.
"Our affordability, selectivity, and rigorous, industry-driven programs make Florida Poly a top choice for many of the brightest students in Florida and across the country," said Dr. Ben Matthew Corpus, vice provost for enrollment at the University. "Our computer engineering program prepares students with the hands-on experience and skills they need to find and succeed in high-wage, in-demand jobs that meet the high-tech needs of Florida's growing economy."
According to University HQ's methodology, factors such as cost, retention rates, and admission rates were key to their final rankings. Corpus said only 22% of recent Florida Poly graduates hold student loan debt. The average amount they owe is $12,436, which is far less than the 62% of student borrowers nationally who owe an average of $28,950.
The study of computer engineering is a marriage of the electrical engineering and computer science disciplines, giving students a strong understanding of both the hardware and software needed in today's fastest growing fields, according to Dr. Bruce Jacob, chair of the Electrical and Computer Engineering Department at the University.
"Computer engineering is about making a better-performing system," Jacob said. "It helps graduates be more versatile with a well-rounded foundation, and knowing both software and hardware really helps you do your job better, whether your job is software design or hardware design.
"And for computer engineering majors, the job outlook is really good."
According to the U.S. Bureau of Labor Statistics, the average pay for computer hardware engineers in 2020 was $119,560.
Jacob said part of the reason Florida Poly's program is exceptional is the faculty's dedication to excellence in teaching rather than being primarily focused on research.
"People who have been in large research universities know very well that the carrot dangled in front of faculty is the incentive to do research well – and they are rewarded for doing research well, not doing teaching well," he said. "At Florida Poly, our primary job is education, and our goal is to get students out into the working world with good jobs and the right skills to be able to do their job on day one and hit the ground running."
Contact:
Lydia Guzmán
Director of Communications
863-874-8557