Move-in and orientation weekend sets successful tone for new semester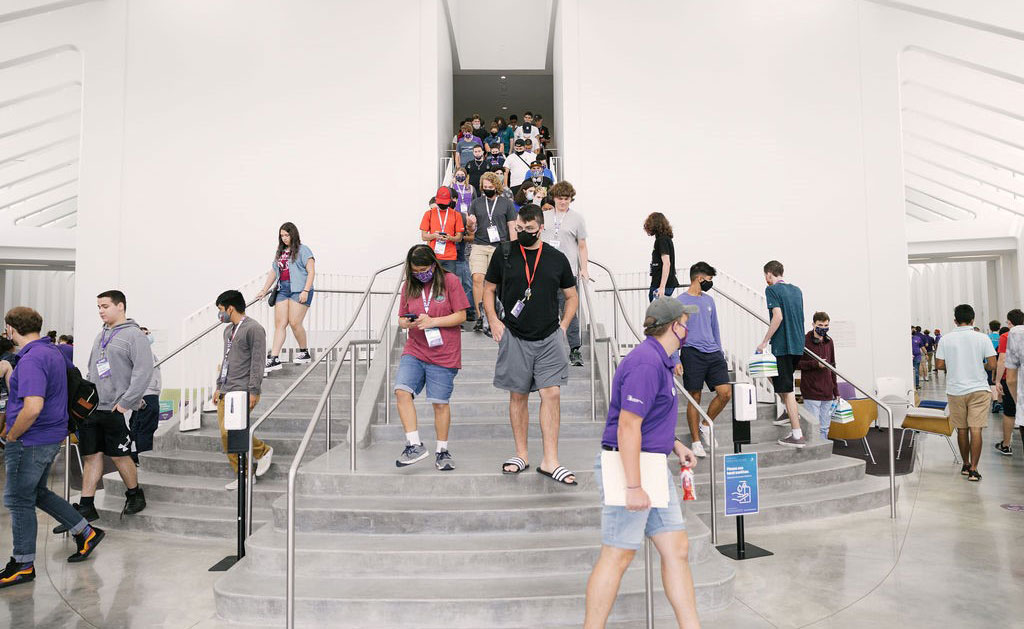 New and returning Florida Polytechnic University students took part in busy move-in and orientation activities on campus on Aug. 21-23 just before classes begin on Tuesday, Aug. 24.
"I'm a little nervous, but I'm also excited," said Zoe McClanahan, a freshman mechanical engineering major from Covington, Virginia, who moved into the residence halls over the weekend. "I chose Florida Poly for the price, the majors, and the overall environment and connections it has for technology."
"There's been a great energy out here and we're really excited to welcome the new class," said Paul Carey, assistant director of residential life and student experience. "We have our largest move-in team with 50 students helping our new students get unpacked and settled in."
Also on Saturday, students and their families had an opportunity to be vaccinated against COVID-19. A second vaccination event took place on Monday, Aug. 23. As the semester begins, all students are strongly encouraged to be vaccinated and are expected to wear face coverings in all common areas of campus to minimize the virus's spread among the University community.
Families who joined their students on move-in and orientation day were able to attend a family resource fair to get acquainted with a variety of support services and involvement opportunities available on campus. A parent orientation on Saturday afternoon helped educate them about the University experience and provided information about how Florida Poly will be working to assist students and what the parental role should be.
After families departed campus following the annual iced tea toast with Dr. Randy K. Avent, the University's president, the students settled in to make friends, learn about Florida Poly life, and prepare for the start of classes.
"This is the start of a new journey for my son," said Peter Desimone, whose son, Dallas Desimone, is beginning his freshman year. "The school wants to make sure all of the students are successful, and that has to start on day one. They have to teach them how they want students to learn and grow."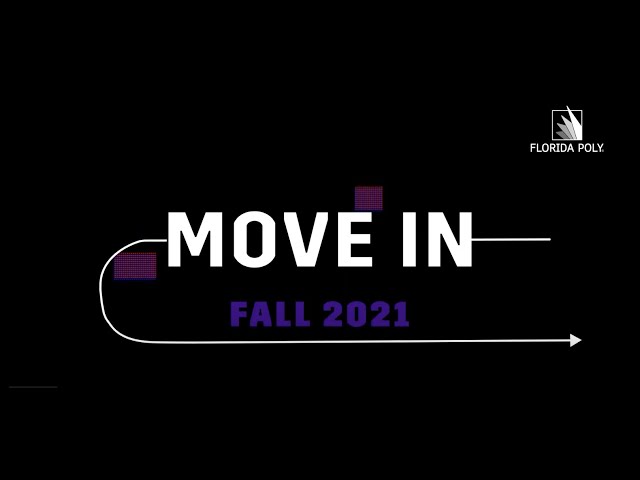 Dallas Desimone, a computer science major from Ocala, Florida, said he appreciated Florida Poly's efforts to make sure he and his entire class start off on the right foot.
"I think it's great and maybe easier for a university of this size to be able to do so much for their students," he said. "I personally like it and am happy to be guided through these first days."
Dr. Kathryn Miller, vice provost for student affairs at the University, said she hoped the fun and immersive orientation weekend left new students excited and ready to take on the academic year.
"We'd like students to develop a meaningful connection with the campus, their peers, and their expectations for the Florida Poly experience," Miller said. "We'd like parents to leave with the confidence that their students are ready and positioned to succeed at Florida Poly."
Get Ignited 2021 (New Student Orientation) began on Saturday, Aug. 21 with check-in and an evening play fair where new students were encouraged to socialize and join in on a variety of games. On Aug. 22 and 23, students attended informational sessions on topics such as Title IX, community resources and expectations, student involvement, and an introduction to academic programs.
Student orientation leader Victoria Andrade, a senior majoring in computer engineering, said the orientation experience allows new students to get comfortable and begin finding peer support before the rigor of classes begins.
"Most of orientation is about getting to know your class and orientation leaders, and getting acclimated to campus," Andrade said. "Students shouldn't overthink it. Just have fun, and we will be here to help them if they have any questions or issues as the semester starts."
Contact:
Lydia Guzmán
Director of Communications
863-874-8557