New dining options, leadership invigorate campus food choices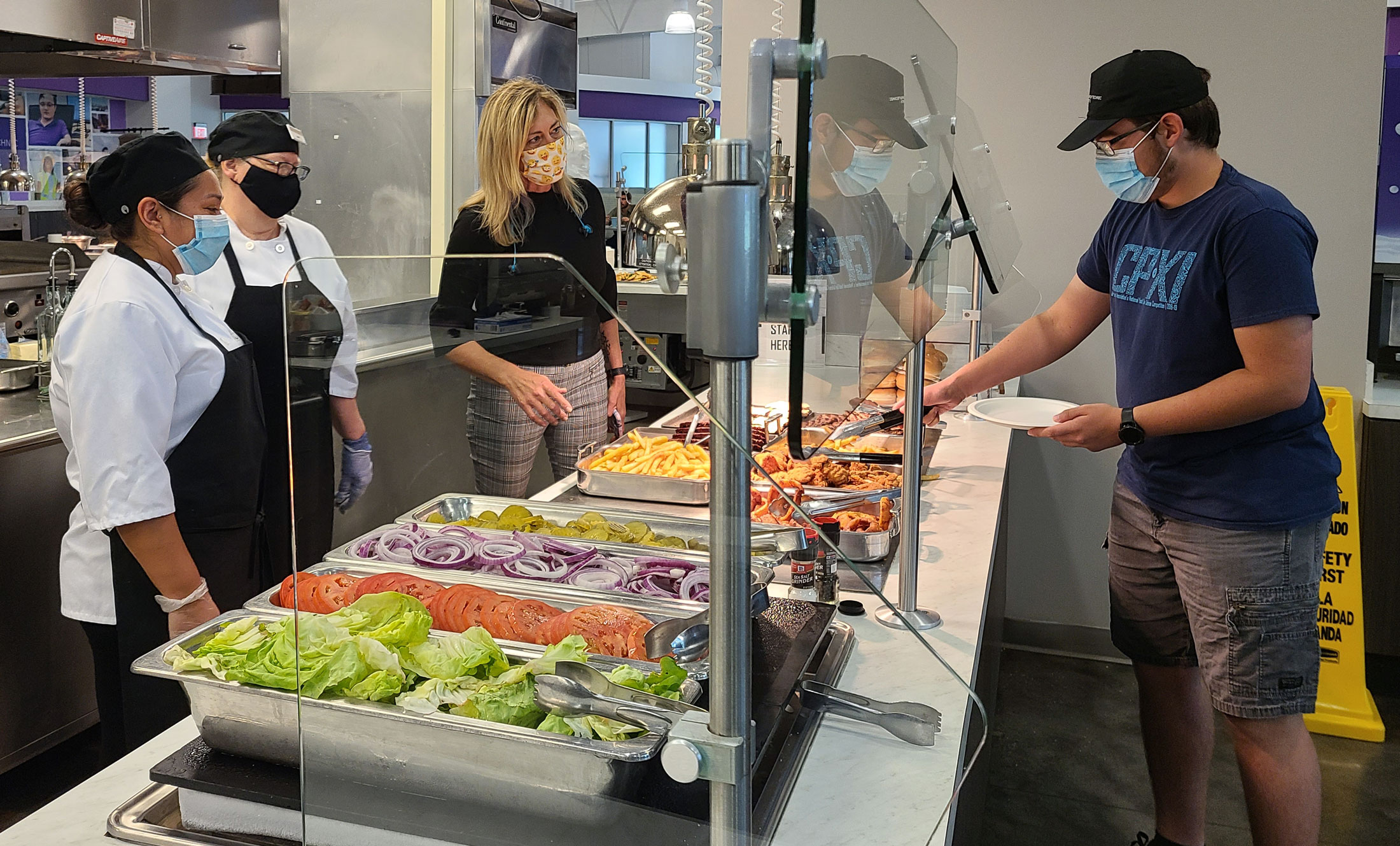 Phoenixes seeking to satisfy a craving for tasty, healthy food are finding a pleasant slate of updates across the Florida Polytechnic University campus.
The most prominent of these is the Fire + Ash: Concepts Reborn, a new dining venue inside the Wellness Center that offers a specialized, in-demand menu for several weeks before transitioning to a different food concept.
The first offering at Fire + Ash is Pom & Honey, serving Mediterranean-style cuisine at the location that used to be occupied by Tu Taco. The venue is open Sunday through Thursday from 4 p.m. to 10 p.m. In the coming months, it will transition into serving gourmet hamburgers and then Vietnamese pho.
"All the great dining changes we are seeing are the direct result of student feedback," said Brittaney Sottile-Roe, associate director of auxiliary services at Florida Poly. "We are excited to be able to offer students the kinds of dining experiences they want and will continue shaping our offerings based on an ongoing dialogue with them."
Leading the charge is Rochelle Picard, Phoenix Dining's new general manager.
"We are so excited because we are able to keep from menu fatigue to allow students to eat something different instead of sticking to a static menu," Picard said.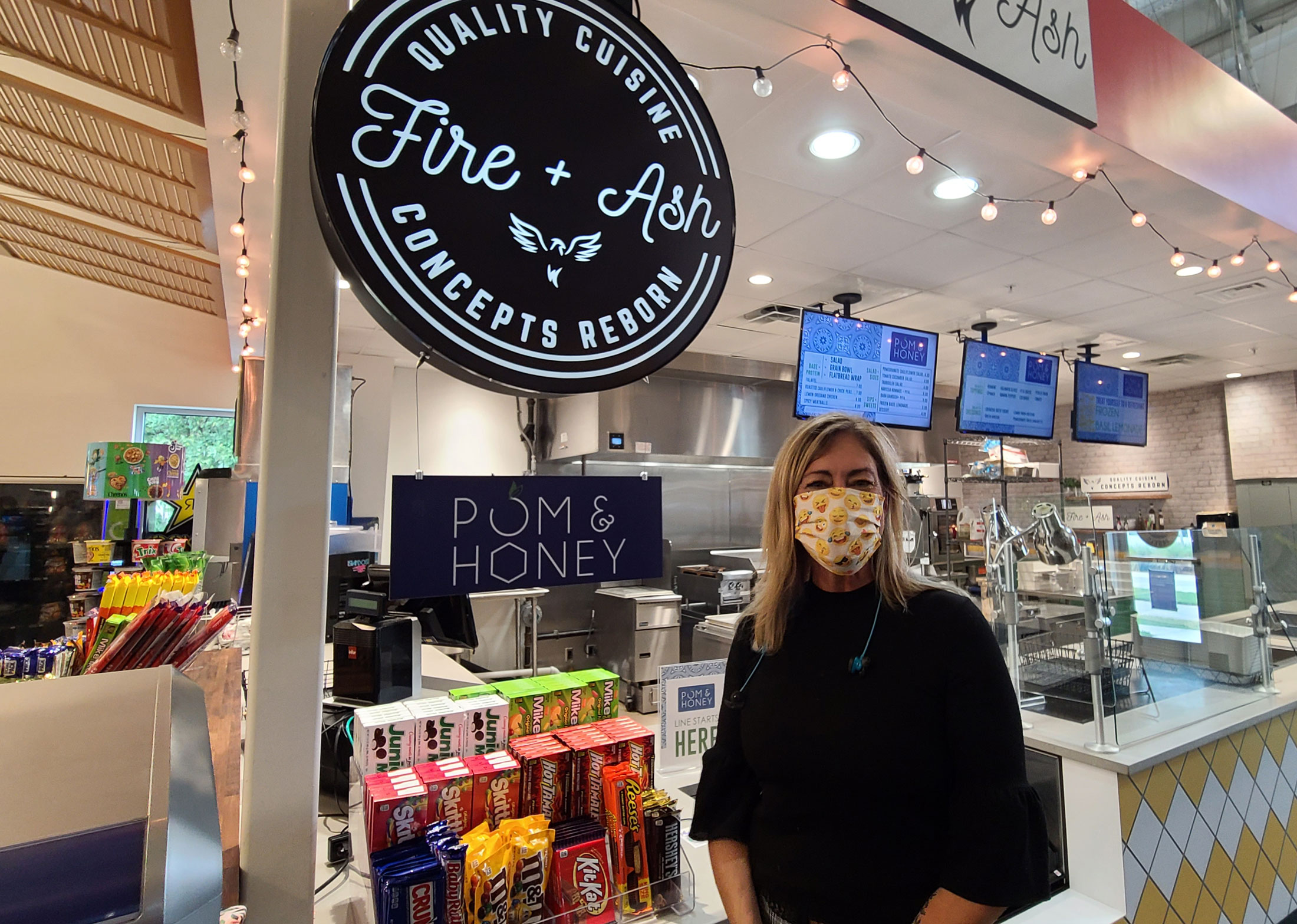 Picard joined Phoenix Dining, which is managed by Chartwells Higher Education Dining Services, this summer as a key player in plans to enhance the Florida Poly student dining experience.
"I'm all about being healthy and knowing you are what you eat," Picard said. "Students are of course going to get the chicken tenders and the fries, but I want them to have an option of really tasty, healthy, beautiful food as well, so maybe every third time we can entice them into something full of antioxidants and high in protein and fiber."
In addition to the new Fire + Ash dining option, many other changes are on the horizon for Phoenix Dining, including streamlined queues and more versatile seating.
"Another thing they will notice is fresher options," said Picard, who came to Florida Poly after being part of the dining services leadership team at Vanderbilt University in Nashville, Tennessee. "As a leadership team here at Florida Poly, we are all strongly passionate about executing excellent food. As part of that, protecting our allergen-sensitive students is at the forefront of how we deliver food."
Picard and Chris Cookson, assistant director for campus dining, led teams at Vanderbilt that won several awards for allergen excellence. They are bringing that mindset to the Florida Poly experience. The Create station at the Wellness Dining Center offers freshly prepared food that avoids the top eight food allergens, including dairy, peanuts, wheat, and eggs.
In the future, Picard hopes to establish a large screen with video game controllers in the space to further help students feel at home.
"I want students to feel welcome and celebrated and know this is a place where they feel safe, where they belong, and where they have a really great food experience," she said.
Keep up to date with the latest Phoenix Dining news by following them on Instagram.
Contact:
Lydia Guzmán
Director of Communications
863-874-8557