Budding game designer embraces his passion on Video Games Day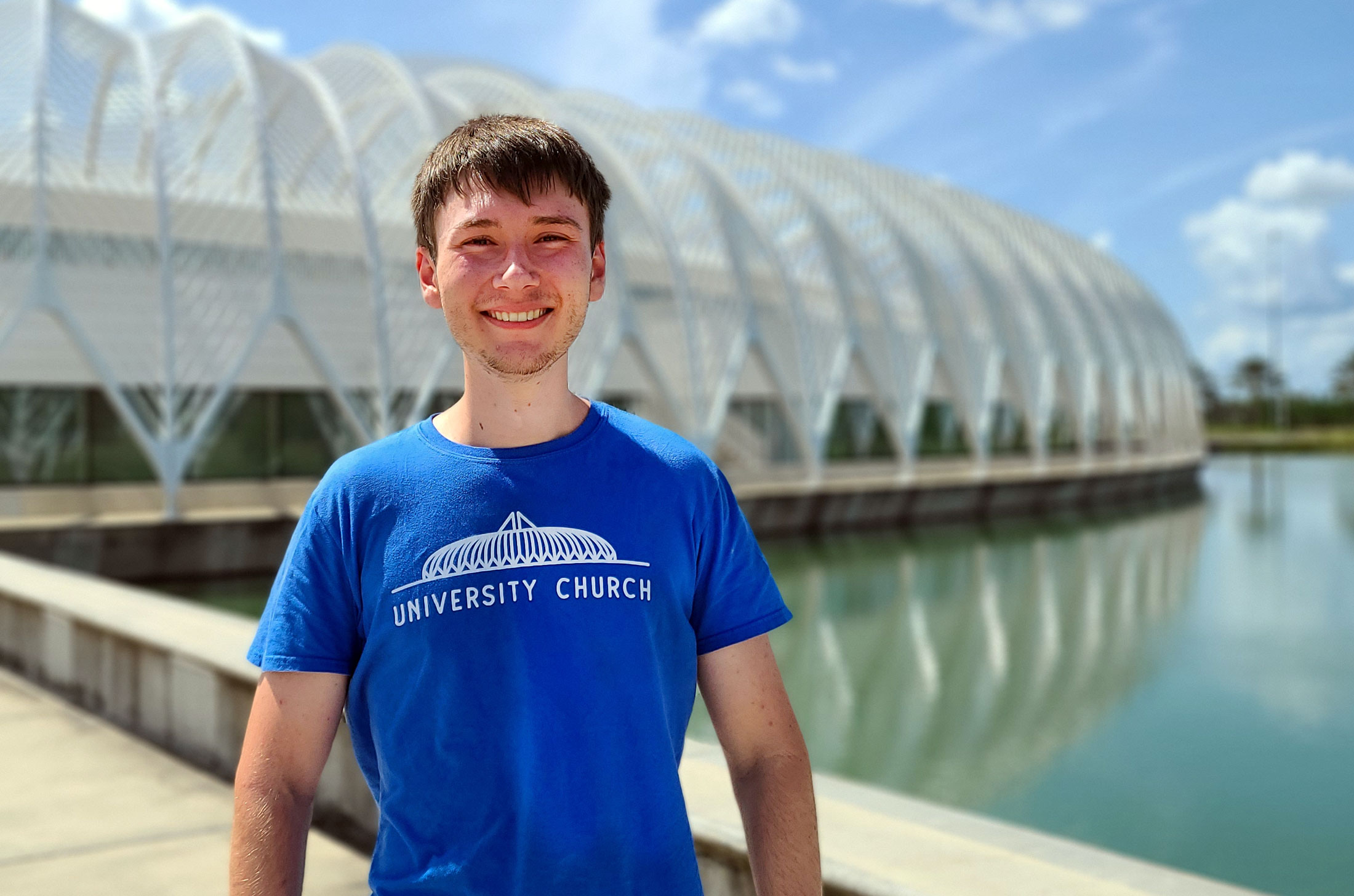 Mark Ellis was only in kindergarten when he picked up a Nintendo GameCube controller and discovered a technology that would shape his life. He embraced the world of Lego Star Wars and soon dove headfirst into new and exciting games every chance he could get.
Sunday, Sept. 12, is Video Games Day, and Ellis will likely spend part of the day playing "Black Mesa" on his PC. He said he spends at least a little time every day playing one of his many video games.
"Each game is an experience all on its own," said Ellis, a senior at Florida Polytechnic University who is majoring in computer science with a concentration in game development and simulation. "There's problem solving, competition, working with teams. I have also made a bunch of friends playing games."
When he got to Florida Poly, the student from Fort Myers, Florida, knew exactly what he wanted to study.
"I really liked playing video games, so I thought why not try making one," Ellis said. "I had never thought of doing that on my own, but I started programming and I came here and really enjoyed it. I'm really glad about the choice I made."
Professional game development has long been one of his goals.
"I started looking at it even before I was looking at colleges," Ellis said. "I find I enjoy the same things when I play video games that I do when I make them because it lets me use problem solving and creativity."
Ellis participated in the Florida Poly Game Expo in spring 2021, and his submission, "The Last Defense," tasked players to use a variety of weapons to defend against a monster horde.
"I made a top-down shooter game where you have enemies that follow a path and you can face towers or buy guns to fight the wave," he said. "I did it on my own and I was really proud of it."
Ellis said the game development process focused intensely on the mechanics of the game and software engineering before accelerating into coding. He and a team from his Game Development 2 class are now beginning work on their next Game Expo submission. Ellis said he is looking forward to taking advantage of the resources available in the Simulation, Instruction, and Media (SIM) Lab, such as virtual reality tools.
"Video games are amazing because at the end of the day, they help you relax and de-stress," he said. "I love being part of making that happen."
Contact:
Lydia Guzmán
Director of Communications
863-874-8557