Florida Poly wins NSF grant to research durability of 3D-printed jet engine materials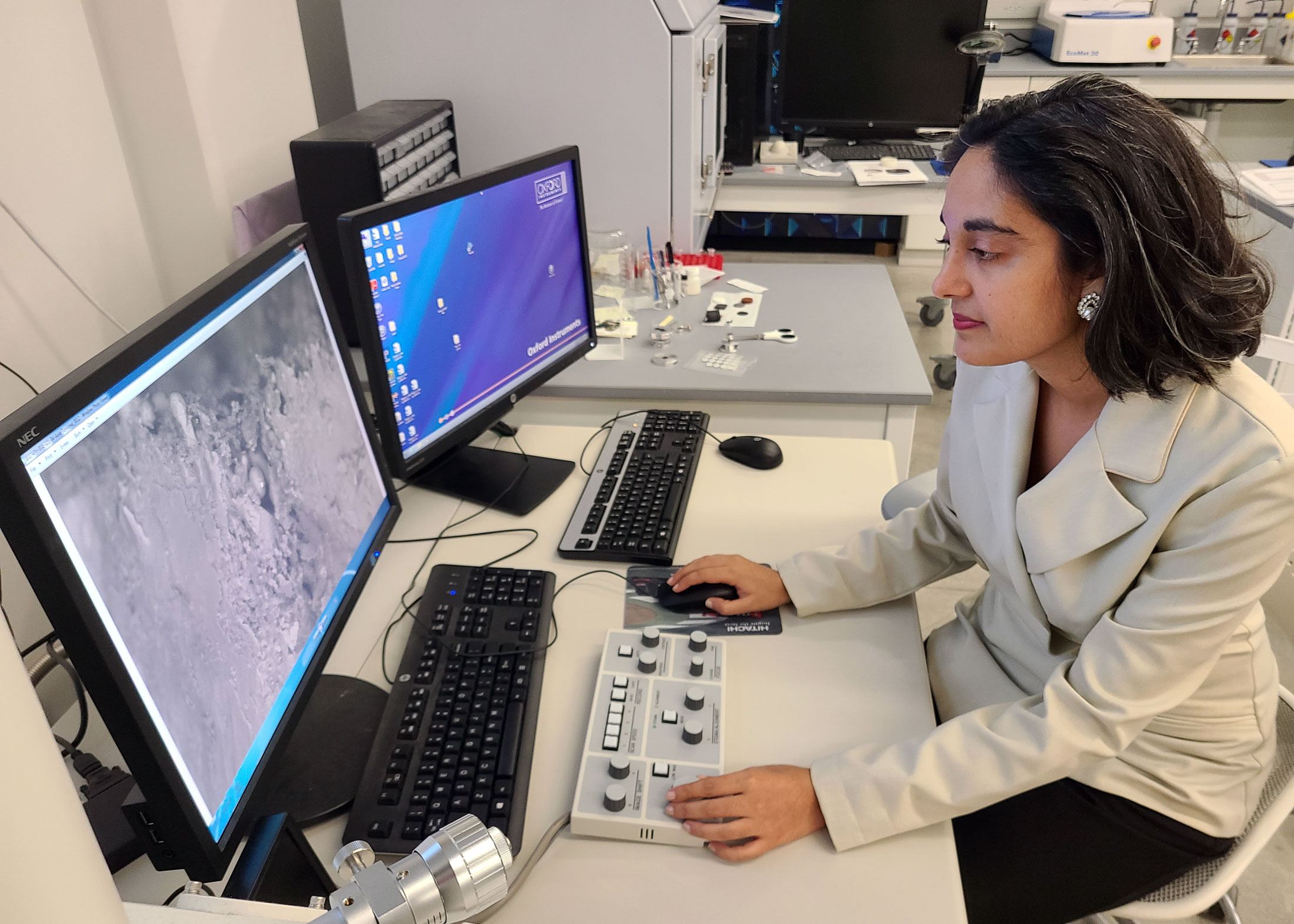 With the advanced technology of today's rockets and jet engines, these powerful devices require metal parts that are stronger than ever. An engineering professor at Florida Polytechnic University has received a National Science Foundation grant to research the durability and longevity of the critical metals now used in these ever-changing machines.
Dr. Sanna Siddiqui, assistant professor of mechanical engineering at Florida Poly, has received nearly $150,000 to lead the efforts focused on 3D printed nickel-based metal superalloy materials used in jet and rocket engines. The research is expected to better inform the aerospace manufacturing industry about the durability and best usage of these alloys.
"Many industries including aerospace and automobile manufacturing are shifting towards 3D printing because you can rapidly prepare parts, with flexibility in geometric designs, and hence improved efficiency," Siddiqui said. "The question is, can these 3D printed materials perform as effectively as their counterpart materials developed through prior conventional manufacturing methods or not."
Although the current 3D printed parts are exceptionally strong, Siddiqui said it is important to test how well they perform under expected operational conditions. Torsional fatigue – characterized by cyclic twisting loads – is often the culprit behind failure of the materials being researched. Siddiqui will work to uncover the main deformation mechanisms at the microstructural level governing this type of fatigue failure.
"There is a research need for this information," Siddiqui said. "We need to understand how the material is going to perform under torsional fatigue. Aside from the multidirectional loading these materials experience, understanding their performance at the high temperatures the engines experience is critical."
Siddiqui's work in Florida Poly's materials characterization lab will consider the combination of high temperatures, cyclic loads, and the effects of additive manufacturing print parameters.
"The lab has over $1.5 million in characterization equipment," Siddiqui said. "We will use those resources to investigate the deformation mechanisms at the microscopic level that impact the torsional fatigue performance of these materials."
The two-year grant was awarded by the NSF Civil, Mechanical and Manufacturing Innovation Division. Siddiqui said the funds allow for the hiring of two underrepresented minority graduate or undergraduate students each year to help complete the work.
"I'm very excited," she said. "I think this is a great opportunity. One of the broader impacts besides full participation of underrepresented minorities is looking at incorporating our research findings into the teaching curriculum at Florida Poly."
Contact:
Lydia Guzmán
Director of Communications
863-874-8557