Students get hands-on STEM experience at inaugural freshman hackathon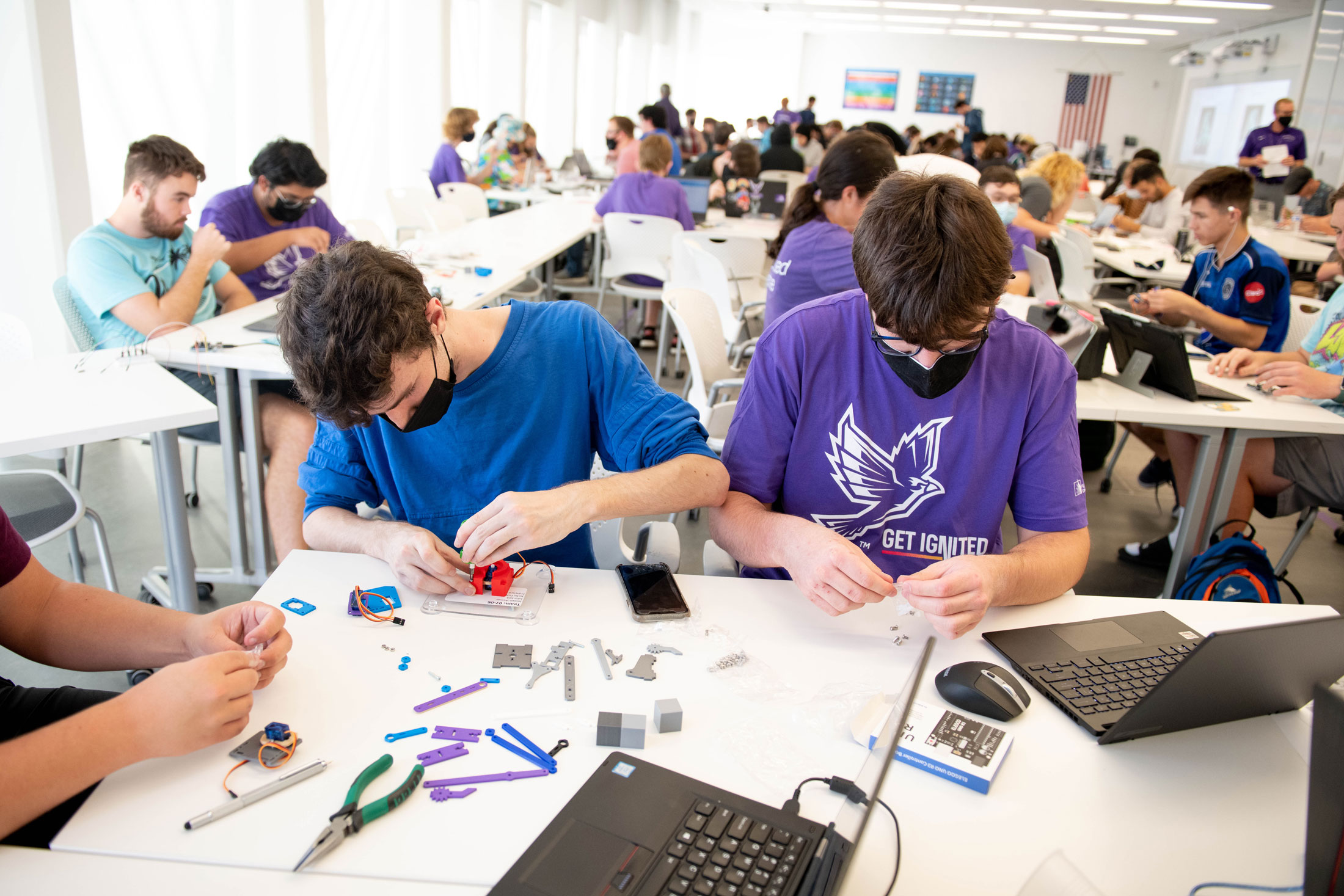 Armed with bags of parts, general directions, and a lot of enthusiasm, nearly 400 Florida Polytechnic University freshmen got to work building and coding a functional robotic arm during the first Career Design course hackathon on Friday, Oct. 15.
Teams of three to four students were given five hours to assemble, wire, and program the robotic arm to grab and move a small stack of blocks into a cup. The parts they were given were largely 3D printed or machined at the University.
"One of the reasons these students come to Florida Poly is we promise them a hands-on STEM education, and this was very much a hands-on STEM event," said Dr. Matt Bohm, associate professor of mechanical engineering and an organizer of the event. "We didn't give them all the information they needed because a big part of this was the learning experience. They had to go out as a team, find information, and connect the dots."
Modesto Lopez, a cybersecurity engineering major from Naples, Florida, said he learned a lot from the experience. His group was among those that successfully built and programmed the robotic arm.
"It was pretty crazy and hectic because it was something not a lot of us have done before," Lopez said. "It was also a lot of fun, and just being put with a random group and having to collaborate with a common goal was pretty nice."
Bohm said the interdisciplinary teams allowed the students to work toward their strengths.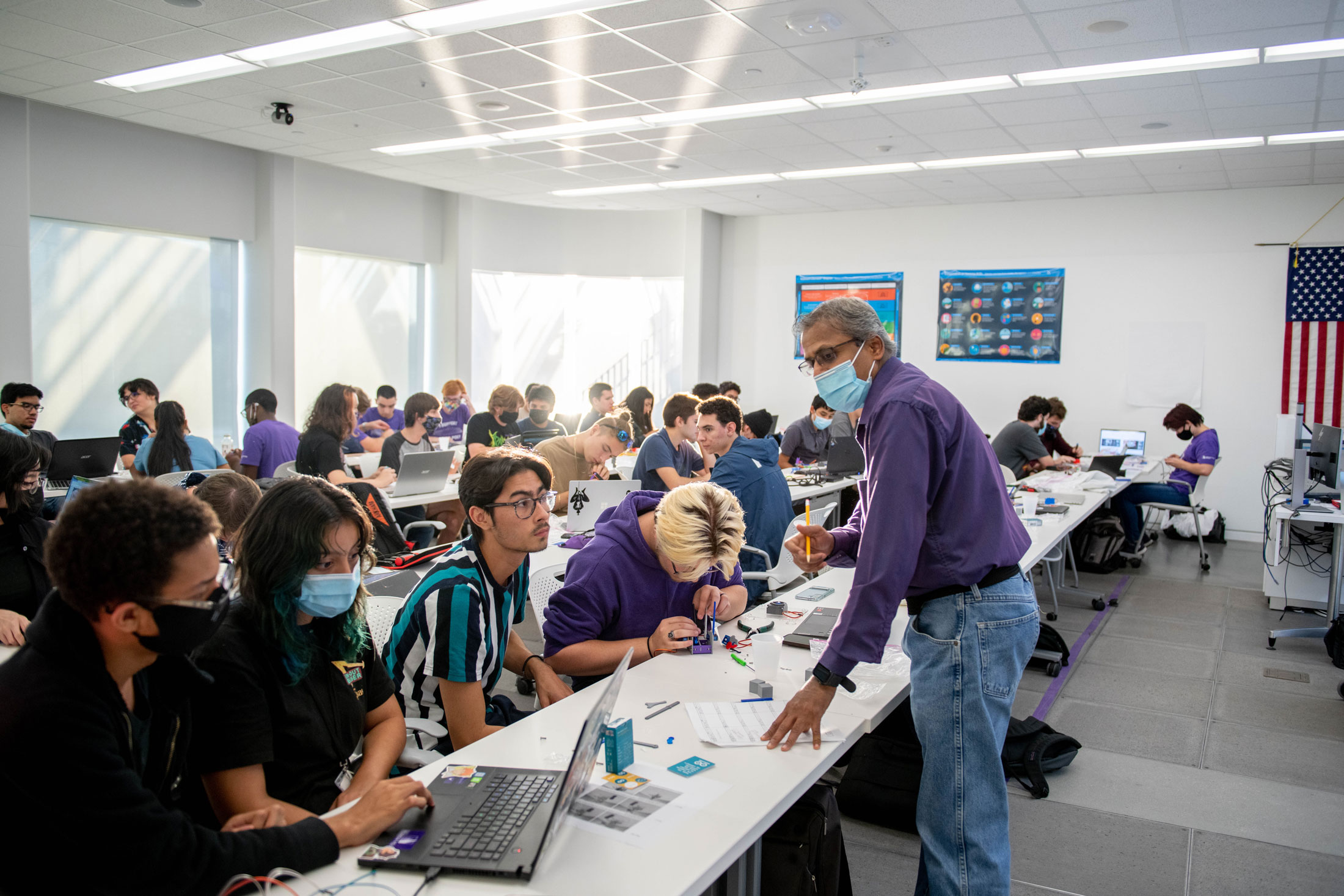 "It was interesting to see the different roles that different majors took. Our coder was a computer science major and he knew what to do and when to write it," said Andrew Piasecki, a data science major from Clarksville, Tennessee. "I worked on building the robot with a mechanical engineering person and we seemed to sync up pretty well."
The experience is one of the benefits of attending a school like Florida Poly, said Lukas Kelk, a computer engineering major from Brooklyn, New York.
"I thought it was really awesome that Florida Poly was able to do something like this on such a large scale for our whole freshman class," Kelk said.
Contact:
Lydia Guzmán
Director of Communications
863-874-8557