Cybersecurity Club combines enhanced digital learning with social fun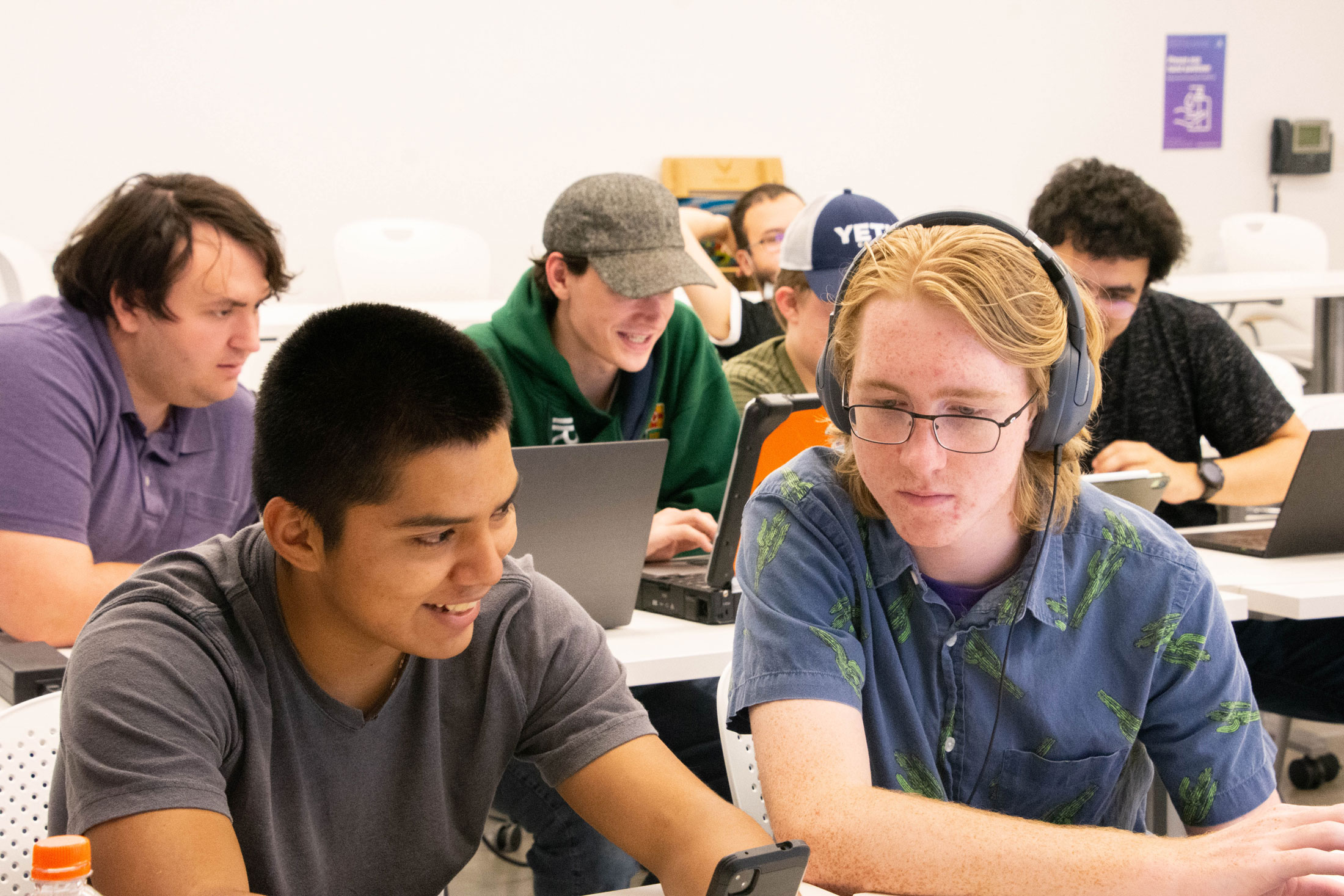 As more devices, systems, and governments become tightly enmeshed and reliant on online networks, cybercriminals are finding new ways to exploit vulnerabilities, steal data, and make money.
Florida Polytechnic University students with a passion for digital security have formed the Cybersecurity Club to take their future into their own hands and augment their classroom education with additional industry certifications, study groups, and fun.
October is Cybersecurity Awareness Month and the club is acutely aware of the role its members might one day play in securing the world's connected devices.
"We want to provide a place to learn and help students achieve their goals," said junior Jack Rogers, the club's vice president. "We want people to be able to advance their careers, and if we can provide opportunities and help students receive certifications, that's awesome."
The club includes students from a variety of majors, including computer science, cybersecurity engineering, mechanical engineering, electrical engineering, and physics. With a 170-member Discord group and meetings that attract a steady 30 students, the club is educating members in areas such as Linux commands, cryptography, software exploitation, and digital forensics.
Phil Morrical, the club's president, said the organization is not solely focused on education.
"Furthering our own careers is very important to us, but we are a social club a lot of the time," said Morrical, who is majoring in computer science with a concentration in cybersecurity. "We hold regular social events like movie nights and game nights for members to just hang out."
Additionally, the club is working on collaborating with other campus organizations such as the Chess Club.
"They have online platforms to implement their own versions of anti-cheat and that is a security-focused topic," Morrical said.
Rogers said he joined the club soon after switching his computer science concentration from game development to cybersecurity last academic year.
"I wanted to do something to get ahead," he said.
Last semester, the club members earned their A+ certification for technical support and IT operational roles together.
"This club tries to push each other to reach great heights and further our learning and our careers," Rogers said. "So, when we graduate, we are prepared for whatever niche we are pursuing."
Contact:
Lydia Guzmán
Director of Communications
863-874-8557