Electrical engineering alum thriving in career with IT services company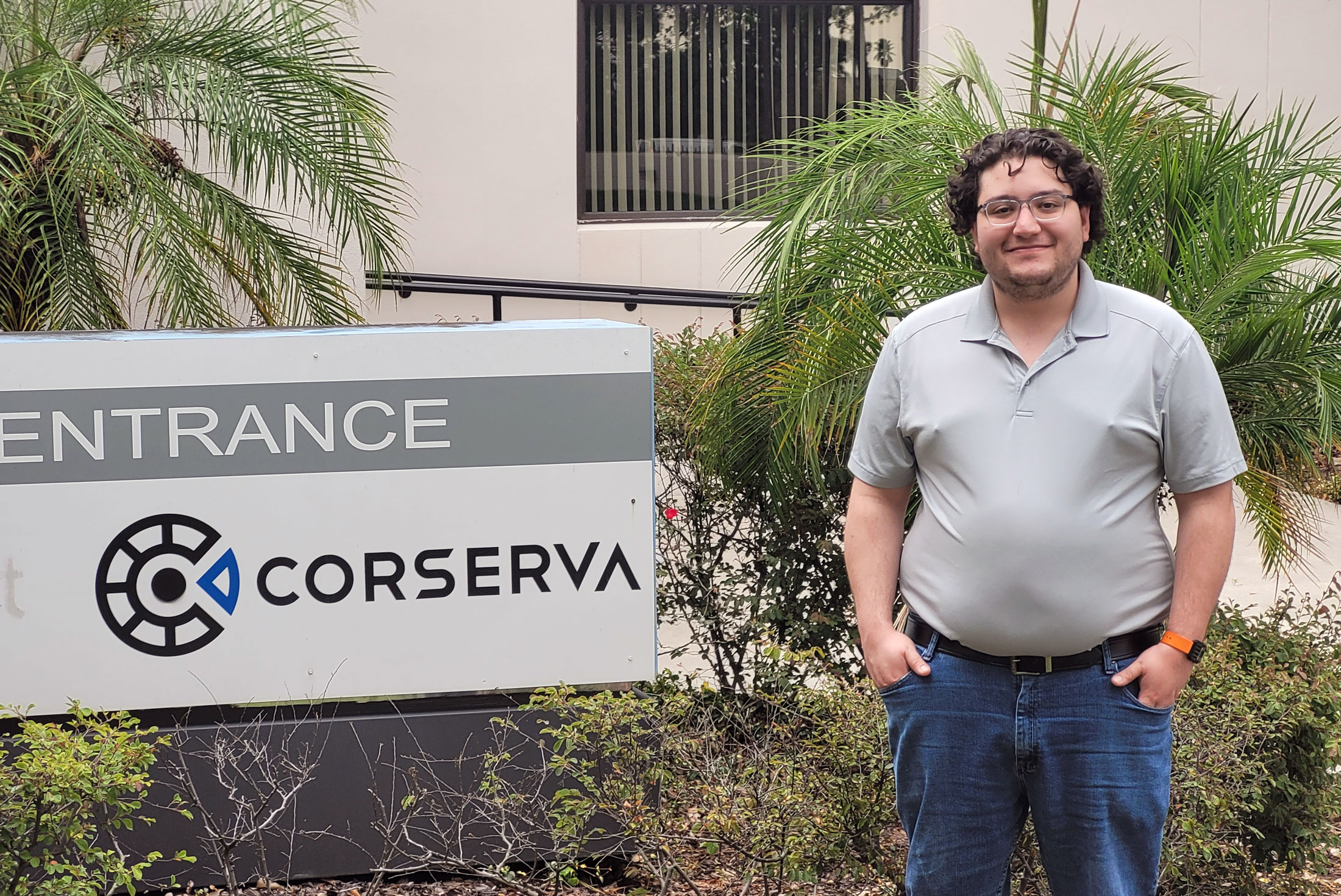 When Luis Garcia '19 was choosing a university major, he aimed for a discipline that was sure to challenge him – electrical engineering.
"It started because I'm stubborn and it sounded like the hardest thing to go into, so I chose it," said Garcia, who received his bachelor's degree in the subject from Florida Polytechnic University in 2019. "In doing so, I discovered my fondness for it in making things and having them work in concert, often in ways the parts' designer never intended."
Today, Garcia is putting this knowledge to use as a design engineer at Corserva in Orlando, Florida. The company is a leading provider of IT services. His responsibilities include designing electronics, including printed circuit boards (PCB), for the company.
"We do a lot of internal product design," Garcia said. "There are specific clients that have very large names in the hospitality space and they need particular things like in-room automation devices and sensors for monitoring aspects of the room."
Garcia, from Miami, Florida, is part of the team that makes these specialty devices a reality.
"It's intriguing and great," he said. "This is an environment where you're never doing the same thing and there's zero monotony. You're learning every day."
The intensive education Garcia received at Florida Poly enabled him to quickly adjust to the demands of the job and prepared him to learn new skills in his position.
"The education I received was foundational," he said. "Almost everything practical I did at Florida Poly, including lab work and coursework, has been relevant. The first three years of your education are just as important as the last year."
Garcia, who joined the company in 2019, said this has been especially evident in his day-to-day work.
"When you're doing PCB design work, which is extremely varied, you are hitting every aspect of electrical engineering like power supply design, antenna design requirements, digital design, and microcontrollers," he said.
The future is wide open in the field and Garcia said he is ready to embrace it.
"Having something engaging is very important to me, and electrical engineering fills this role. It's the field that forms the baseline for all the technology that is rapidly advancing and changing every single year," he said. "That, to me, is engaging."
Contact:
Lydia Guzmán
Director of Communications
863-874-8557