Twin software engineers carve path together at global fintech leader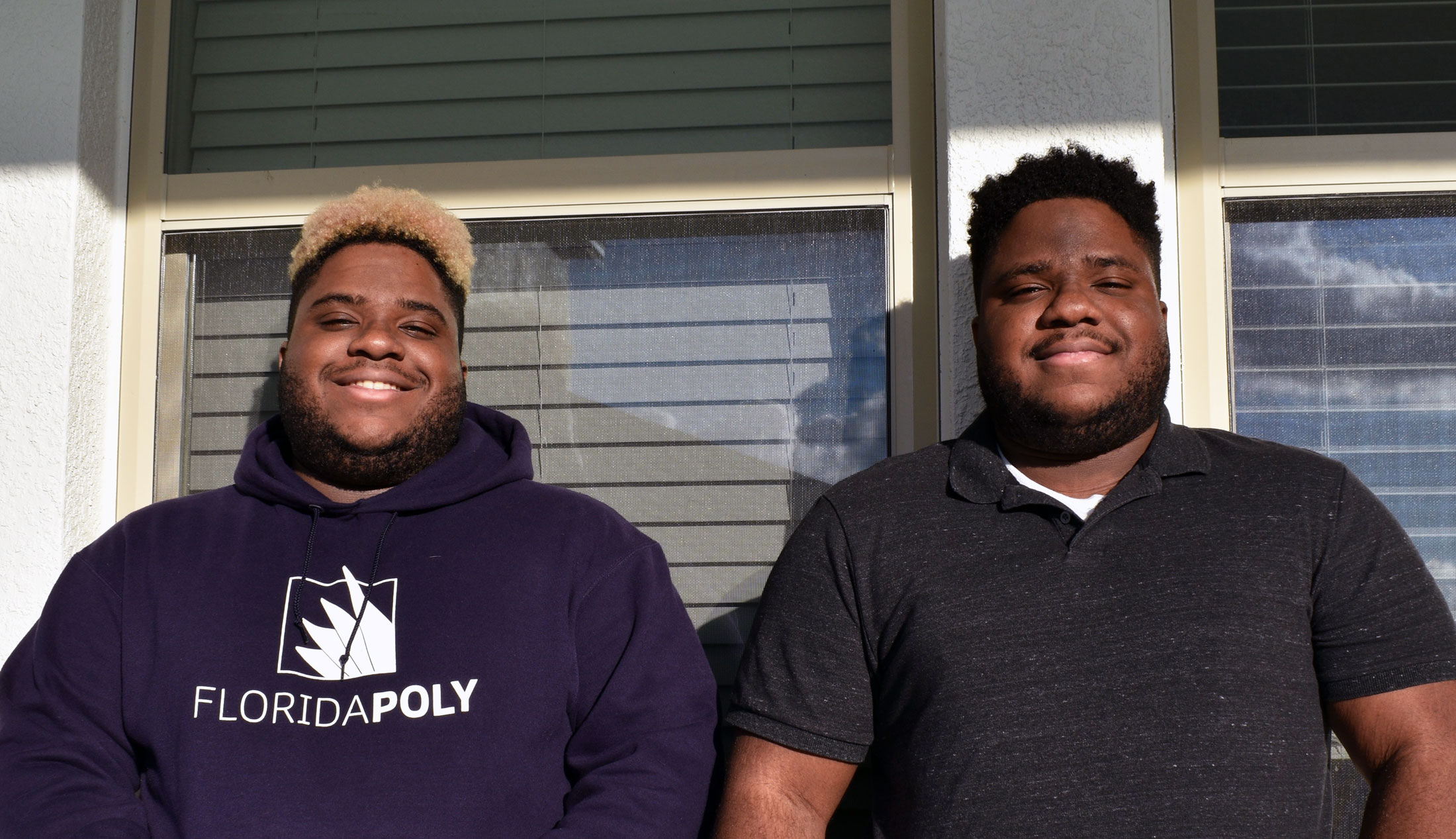 Identical twins Carl-Edwin and Marc-Edwin Rigaud have a bond that can't be broken. The Florida Polytechnic University alumni have spent their entire lives side by side, and now as software engineers at FIS Global in St. Petersburg, Florida, their path continues – together.
The Rigaud brothers grew up in Haiti, moving to Florida during their senior year of high school.
"We wanted to stay together, that way we have each other's backs wherever we end up," Carl-Edwin said.
The pair did exactly that at Florida Poly, graduating together in 2018 with the University's inaugural class. Carl-Edwin received a degree in computer science and Marc-Edwin did so in computer engineering. They are putting their degrees to work at FIS Global, a leader in financial technology.
Marc-Edwin joined the company in 2019 and is working on a wealth management client product, adding client enhancements like new functionality as well as improving existing elements and performing UX, C#, and database services.
Carl-Edwin, who joined the company in early 2020, is working on a one-stop-shop marketplace featuring FIS-developed application programming interfaces (APIs) that are marketed to clients.
"A bank could come in and see the different types of APIs available in a single marketplace, so it makes it easy for customers to learn about them and buy them," Carl-Edwin said. "Recently I've been working on onboarding APIs for India and other countries in that region of the world."
Working with international stakeholders has been a fun element of the position, the two said.
"Most of my projects for the last several years have been with overseas developers and I've gotten to work with different cultures and schedules," Marc-Edwin said. "I've met many interesting people."
The Rigaud brothers are excited to be growing into their positions at the company, and they said their experiences at Florida Poly come into play daily.
"I learned there how to research, study, and look up things that I don't know," Carl-Edwin said. "Florida Poly helped me learn to be a developer and how to implement what I already know and figure out what I don't."
As their careers and new growth opportunities open up before them, the Rigaud brothers are happy to welcome it all with their best friend at their side.
"We're twins," Carl-Edwin said. "We go through life together, and I don't want it any other way."
Contact:
Lydia Guzmán
Director of Communications
863-874-8557