Alum builds his future as burgeoning tech entrepreneur
Florida Poly inventor embraces innovation this National Entrepreneurs Day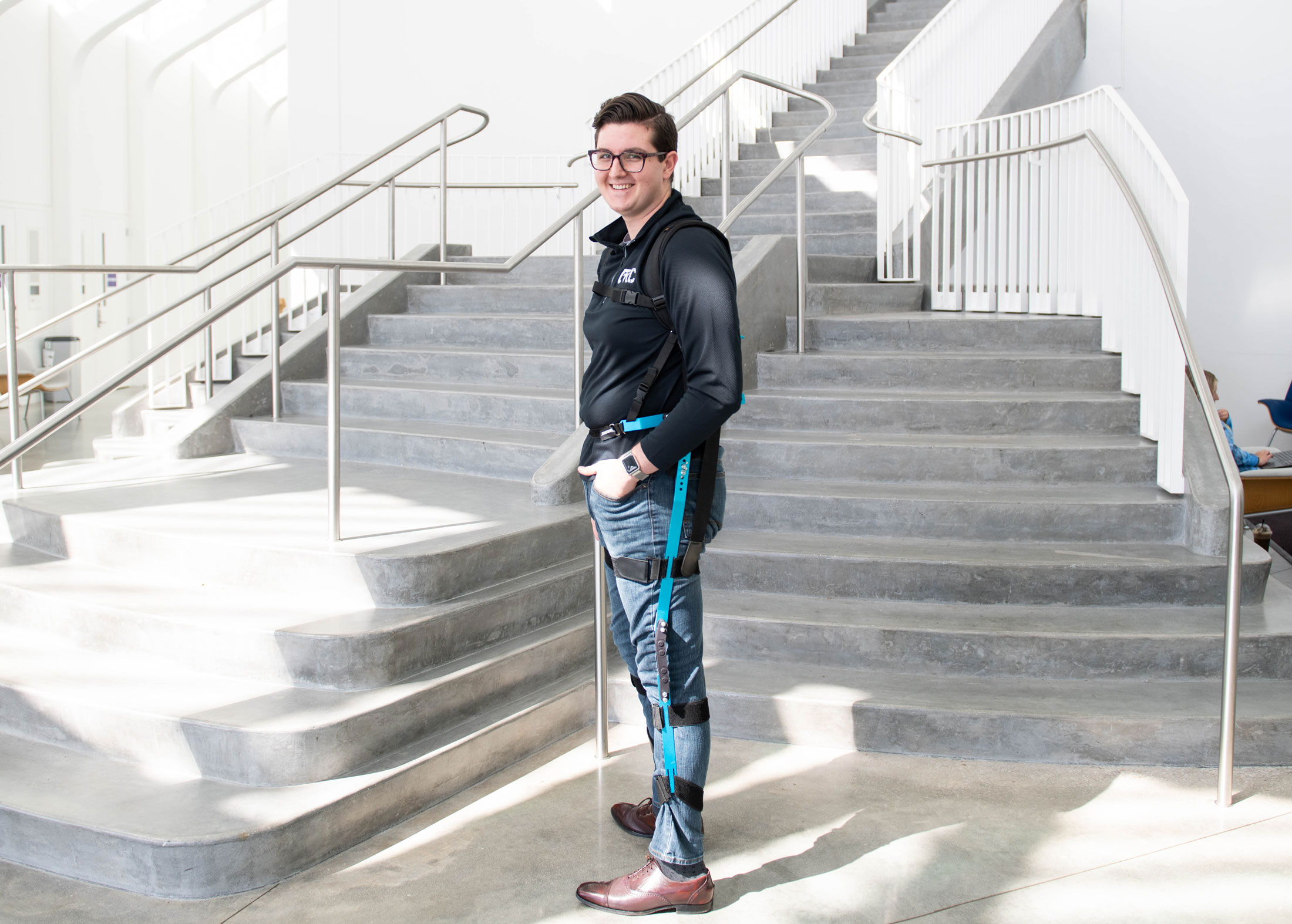 Doran Alberti '20 is determined to make a difference in the world. The award-winning Florida Polytechnic University alumnus has founded Alberti Revolutionary Creations, or ARC LLC, to advance the progress of technologies aimed at making life better.
"If you can believe that you can do something, there's nothing stopping you except for self-doubt and procrastination," said Alberti, who received his bachelor's degree in mechanical engineering.
November is National Entrepreneurship Month and Tuesday, Nov. 16, is National Entrepreneurs Day. Alberti recently received a patent for an exoskeletal body support system. The patent is the latest milestone in his effort to bring the invention to market.
The Lumbar Relief Analog Exoskeleton (LRAE) is a lightweight, adjustable device designed to assist the wearer in crouching and lifting. Alberti said he was inspired to create the device after considering the joint wear and tear and lifelong injuries experienced by warehouse and construction workers.
"It creates resistance in the knees and hips as you go down to the crouching position and it assists you on the way back up," he said. "This was originally intended for people lifting things over and over to prevent repetitive motion fatigue and overexertion and keep your back in line."
Alberti, from Madison, Florida, said existing exoskeletons are too complicated and inflexible, in contrast to his new device. He recently has begun considering physical therapy applications and is pursuing opportunities in this area.
"The technology that is really going to revolutionize everything is its flex cartridge at the joints," he said.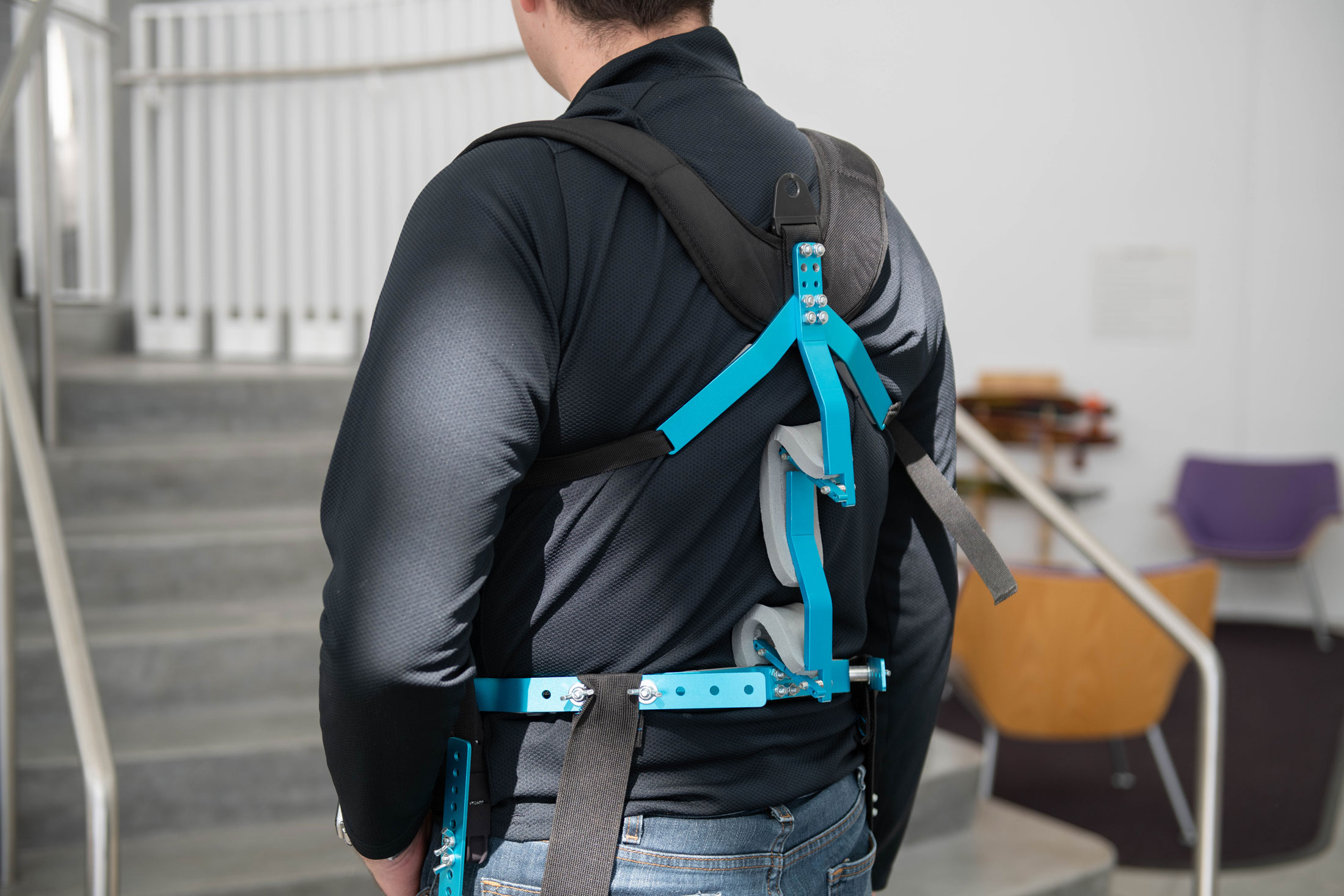 Alberti began developing the device and its spring technology while still a student at Florida Poly. Along the way, he won entrepreneur pitch competitions for Catapult Lakeland and eMerge Americas. He recently was named one of the area's 25 Under 25 entrepreneurs by Tampa Bay Business Journal.
"Florida Poly prepared me for being on my toes, ready and confident to take on the next challenge, even if it's out of my wheelhouse," said Alberti, who graduated in spring 2020.
As he pursues the advancement of LRAE, Alberti also is working as business development manager at Electronic Precepts, an original design manufacturer in Seminole, Florida. He worked as an intern for the company in March 2020 and transitioned into a full-time role in September of that year.
"My boss is an entrepreneur," Alberti said. "Entrepreneurs are very important, especially to American values. It's not only about thinking outside the box, but having the courage to execute."
Contact:
Lydia Guzmán
Director of Communications
863-874-8557