Rotaract Club of Florida Poly works to help University community and beyond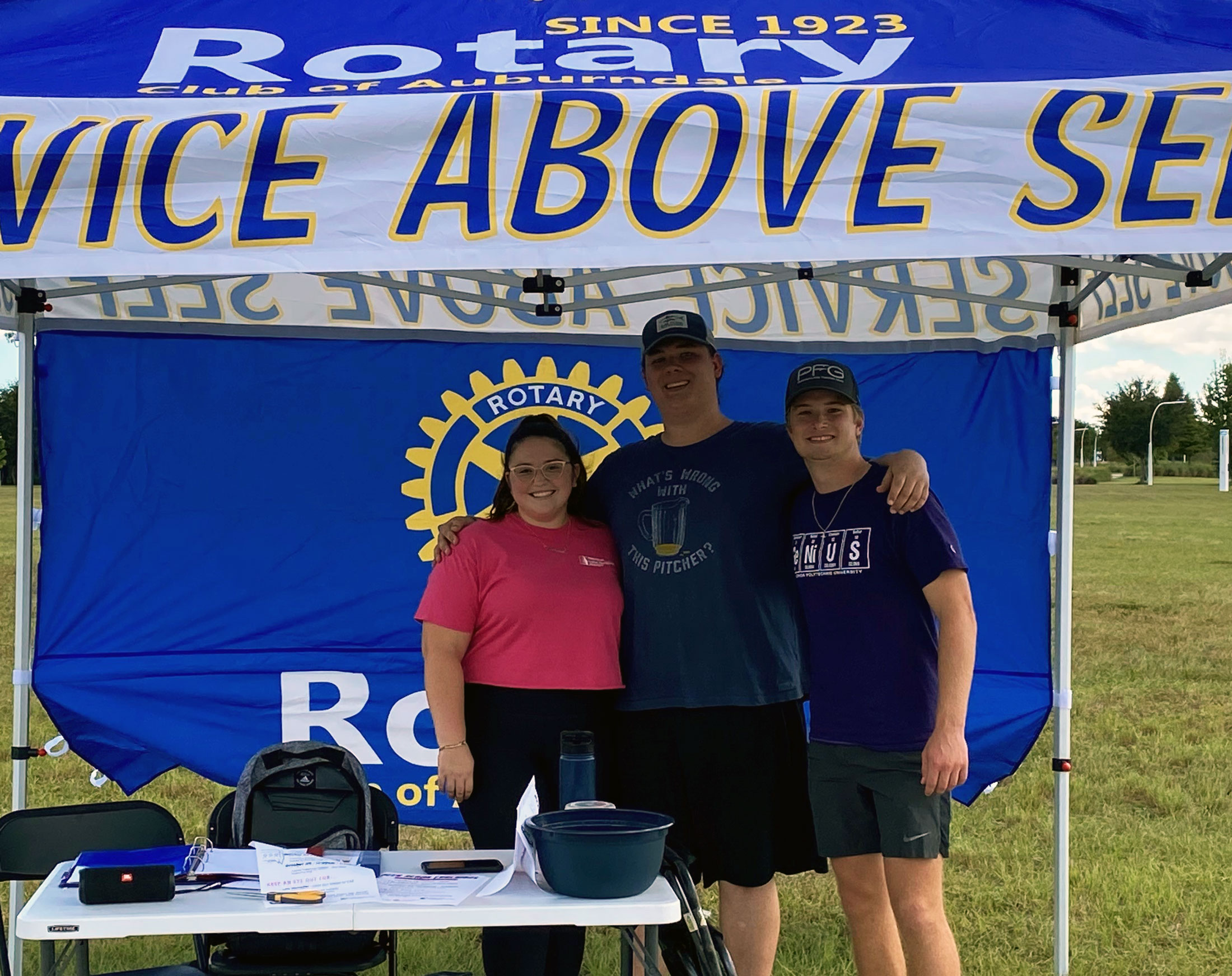 The mission that drives the Rotaract Club of Florida Poly is rooted in service to community and to others. Student members can help others and be of service while expanding their networking circle, developing leadership skills, and enjoying mentorship and peer camaraderie.
Thomas Risalvato, the club's president, is intent on bringing more peers into the organization to develop leadership skills, engage with community leaders, and have fun while serving others.
"Our mission is based on service to mankind," said Risalvato, a junior majoring in business analytics with a concentration in intelligent mobility at Florida Polytechnic University. "The idea is that students can join the club and together we will use service and helping the community to benefit both the service recipient and the students at the University."
The club is working to attract new members and expand the good they can do together after its membership declined during the COVID-19 pandemic.
"We want to think of all sorts of options to get students out and benefit the community," Risalvato said. "We can go to different Rotary meetings, and in Auburndale (Florida) there is a dedicated section in the town center for a garden dedicated to our club, so we can go out and rake and clean it up."
Recently, the club has volunteered with Blessings and Hope Food Pantry as well as with RussMatt Baseball for its Central Florida Invitational.
"One of the best things about Rotaract is the feeling of helping others," Risalvato said. "I think it's great when students realize that in going out and being a service to your community, the community will be a service to you."
Pressley Hendrix, the club's treasurer, said another benefit of joining Rotaract is being able to enter mentor relationships with civic-minded professionals in area Rotary Clubs.
"It's great to not only meet someone from the community, but it allows me to see that I have a lot of different options in the future," said the junior majoring in business analytics with a concentration in intelligent mobility. "Being able to see that and have a mentor gives you hope you can also achieve similar goals."
The Rotaract Club will soon announce its meeting schedule for the fall semester. Risalvato said the club will soon begin shifting some meetings to a community hangout format where members and others will play board games, tutor others, and have fun on campus. He said the club will be open to new ideas for how its members can get involved on campus and in the community.
"We want to be a club that makes everybody feel included and we want to give them something to do that can benefit others and themselves," Risalvato said.
Contact:
Lydia Guzmán
Director of Communications
863-874-8557