Students to gain career momentum at Saddle Creek Day on Campus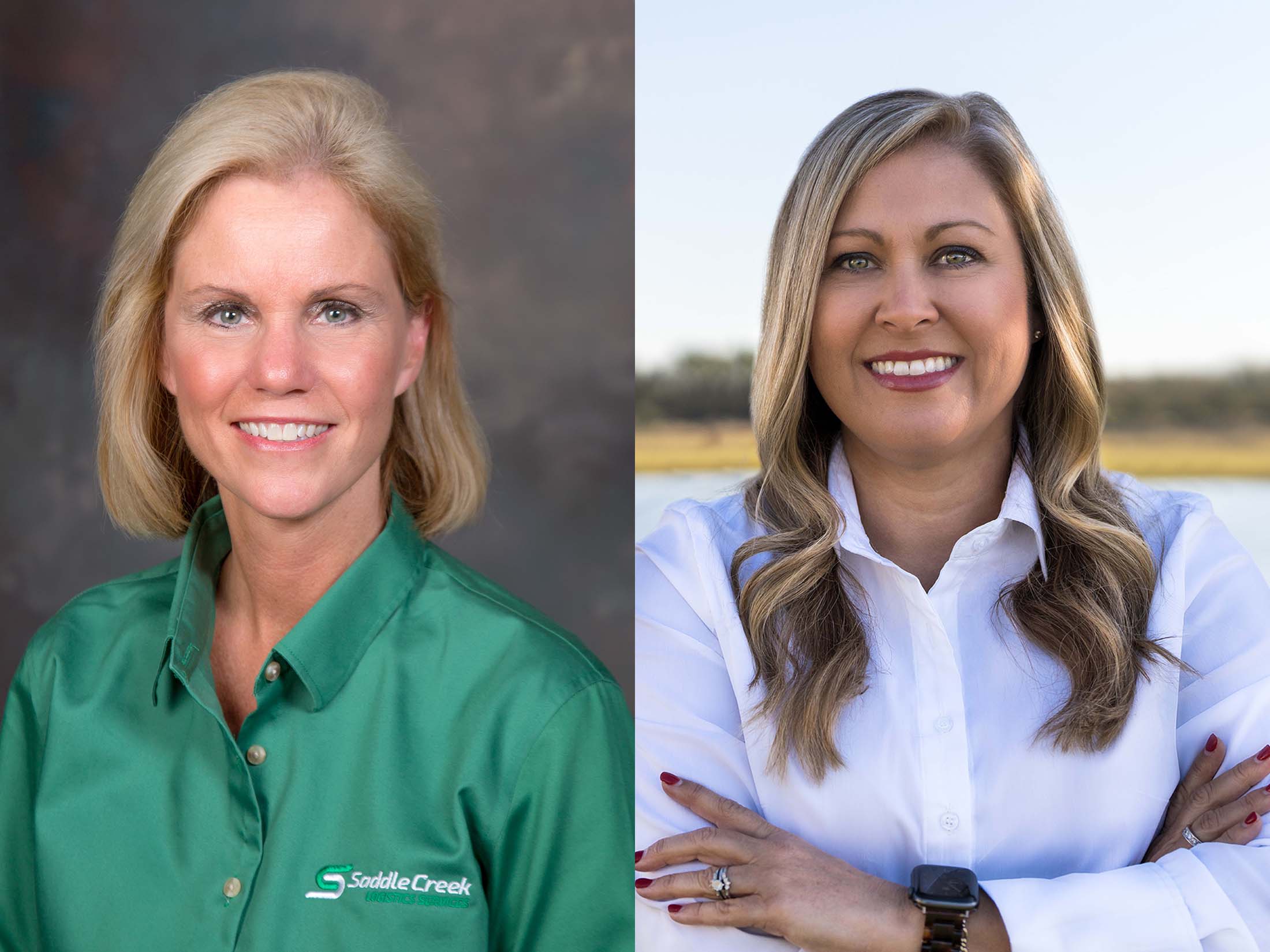 One of the most daunting parts of the college experience is looking for a job to step into after graduation.
Saddle Creek Logistics Services, Florida Polytechnic University's largest corporate partner, will host Saddle Creek Day on Campus on Thursday, Jan. 20, to engage with students and share ways to successfully begin their careers.
"Helping students is really a cultural thing for us. Saddle Creek's shareholders, the Lyons and Thornton families, have always been community minded and especially dedicated to supporting education," said Donna Slyster, senior vice president and chief innovation officer at Saddle Creek. "We've partnered with Florida Poly specifically because we recognize that STEM skills are vital to the future success of our organization and the supply chain industry as a whole."
The event is open to the entire University community and will include two information sessions for students, corn hole, prizes, and free lunch for attendees while supplies last.
At 1 p.m., Slyster, who is also a member of the Florida Poly Foundation's Florida Poly Foundation's Board of Directors, will present "Transitioning from being a college student to starting your career" at 1 p.m. in the Aula Magna. Kristen Lowers, chief information officer at Saddle Creek, will present "How to convert your college career into strong interview experience" at 1:30 p.m.
"We are incredibly fortunate for the strong support Saddle Creek has provided to the University including internships, scholarships, and as a member of the Corporate Impact Network," said Kathy Bowman, Florida Poly's vice president of advancement and CEO of the Florida Poly Foundation. "The company contributes directly to our student success and I am hopeful Saddle Creek Day on Campus not only provides valuable information to our students, but connects the company with talented future employees."
In 2014, Saddle Creek pledged $1 million to support scholarships and the University mission. It also continually supports internships, projects, and has hired many Florida Poly graduates. The University's commons was named for the company in 2017. As a member of Florida Poly's, Corporate Impact Network, the company selected how it wanted to interact with students on campus this week.
"We understand that it can be challenging for students to earn STEM degrees," Slyster said. "These information sessions give us a chance to share our knowledge and experience to help them grow and succeed in this critical field."
Additionally, the event will allow students to explore the possibilities with the Lakeland, Florida,- based company.
"We want them to get to know Saddle Creek and to realize the career opportunities that exist in the supply chain industry for STEM candidates right here in Lakeland," Slyster said.
Contact:
Lydia Guzmán
Director of Communications
863-874-8557