Florida Poly director named Bartow Chamber Board president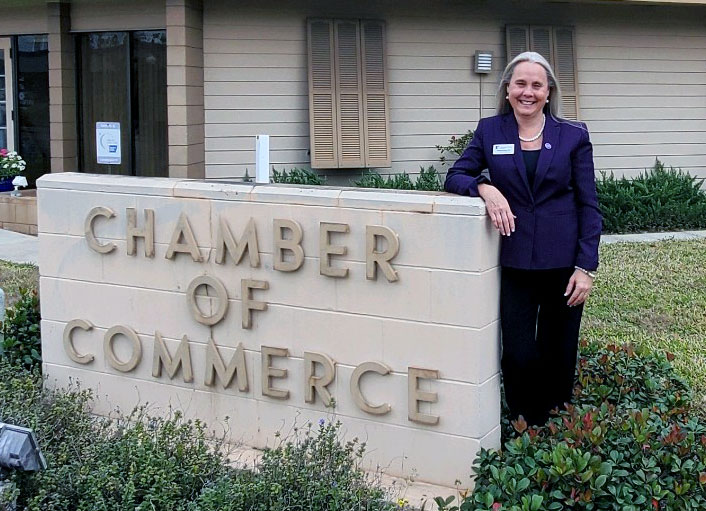 Early in her career, Shannon Medley turned to Leadership Bartow, a program of the Greater Bartow Chamber of Commerce, to help her enhance her civic participation as an emerging community leader.
The experience in so changed her that Medley has devoted countless hours since then trying to return the favor. She became active in the chamber beginning in 2006.
"A lot of people don't realize this, but I was extremely shy," said Medley, assistant director of payroll and tax services at Florida Poly. "I was a very changed, very different person coming out of that program, so I wanted to give back and will always give back to the Bartow Chamber and the leadership program for as long as I can."
Medley, who worked at what is now Florida Poly's Florida Industrial and Phosphate Research Institute beginning in 1998 and transferred to Florida Poly's Office of Finance and Accounting in 2015, recently was named president of the chamber's Board of Directors.
"I'm truly honored and humbled to have been selected as the 2022 president," she said. "The board is comprised of passionate community leaders, and I look forward to working with them as we continue to guide the chamber in an ever-changing time."
As president, Medley oversees the chamber board, presides over meetings, and collaborates with the chamber's executive director.
"I am a person who always wants to give back; it's never about me," Medley said. "I always think, 'How can I make you better? How can I make you smile? How can I make you feel important and get you to your end goals?'"
Medley is currently serving her fourth three-year term as a member of the chamber's board. She said the involvement would not have been possible without the backing of her supervisors at Florida Poly.
"Penney (Farley) has been very supportive of me, and strong support like this from my supervisors over the years has been very important in allowing me to make a difference at the Bartow Chamber," Medley said. "I would like to give a sincere thank you to both Florida Polytechnic University and the FIPR Institute for their continued membership in the Greater Bartow Chamber of Commerce."
Contact:
Lydia Guzmán
Director of Communications
863-874-8557