International autonomous vehicle conference set to roll into Florida Poly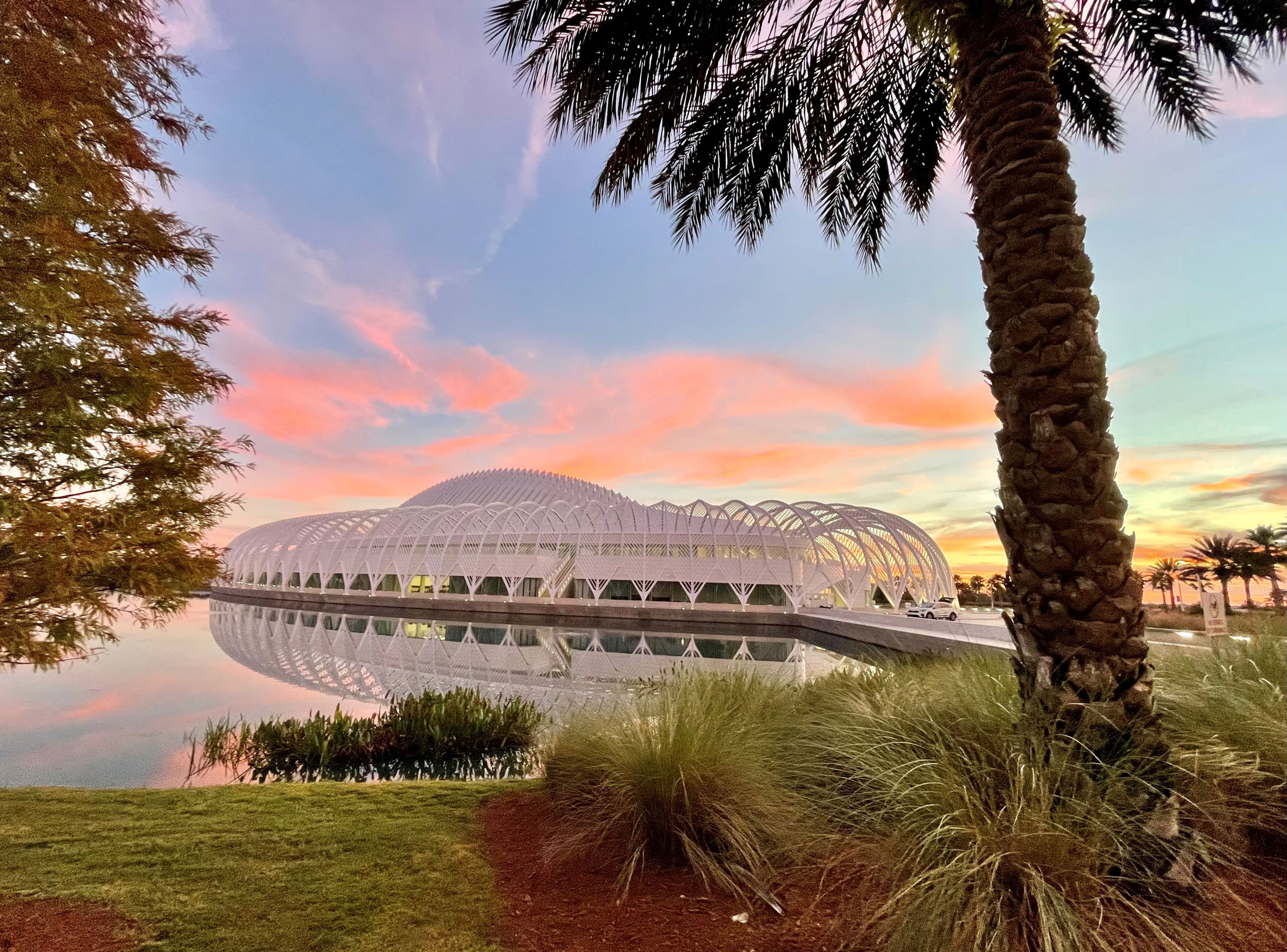 Connected and autonomous vehicle (CAV) technology will take center stage at Florida Polytechnic University on March 7-9 at an international conference focusing on advances in this rapidly evolving field. Global leaders in transportation, CAV innovation, and infrastructure will take part in the event.
The Institute of Electrical and Electronics Engineers (IEEE) International Conference on Connected Vehicles is an annual gathering that seeks to share the latest innovations in CAV research and technology. Researchers, industry experts, policymakers, and standardization engineers will interact and share their insights at the event. IEEE is the world's largest professional organization for electrical engineers.
This year's event is IEEE's first hybrid conference. It will take place at multiple physical locations in different countries connected through a virtual platform. In addition to the main Florida Poly conference, satellite events will be held simultaneously at locations in Germany, India, and China.
Florida Poly is carving its place in the CAV landscape through its work in testing and verification of the technology on campus, and ongoing research at the University's Advanced Mobility Institute.
"This conference fulfills Florida Poly's mission to support innovation and industry," said Dr. Rahul Razdan, senior director of special projects at the University and organizer of the event. "The high-level engagement of industrial leaders who will be in attendance is an indication of their view of the importance of this topic and the conference."
The event's keynote speakers will include Tyler Duvall, CEO of CAVNUE; Claudia Braun, verification and validation management for autonomous driving at Audi; Greg Brannon, director of automotive engineering and industry relations at AAA; and Mary Joyce, global vice president and general manager for critical systems and mobility at UL.
Razdan, a CAV thought leader, compared the ongoing advances in the industry to previous technological advances in computers and mobile devices.
"Autonomous vehicle technology is the next big thing and it will completely change society," he said. "It will show up in things like grocery robots that deliver your food and smart agriculture, and the core idea of this conference is the core research that will enable this new world."
Contact:
Lydia Guzmán
Director of Communications
863-874-8557