Capstone team designs microgravity simulation device for Florida Space Institute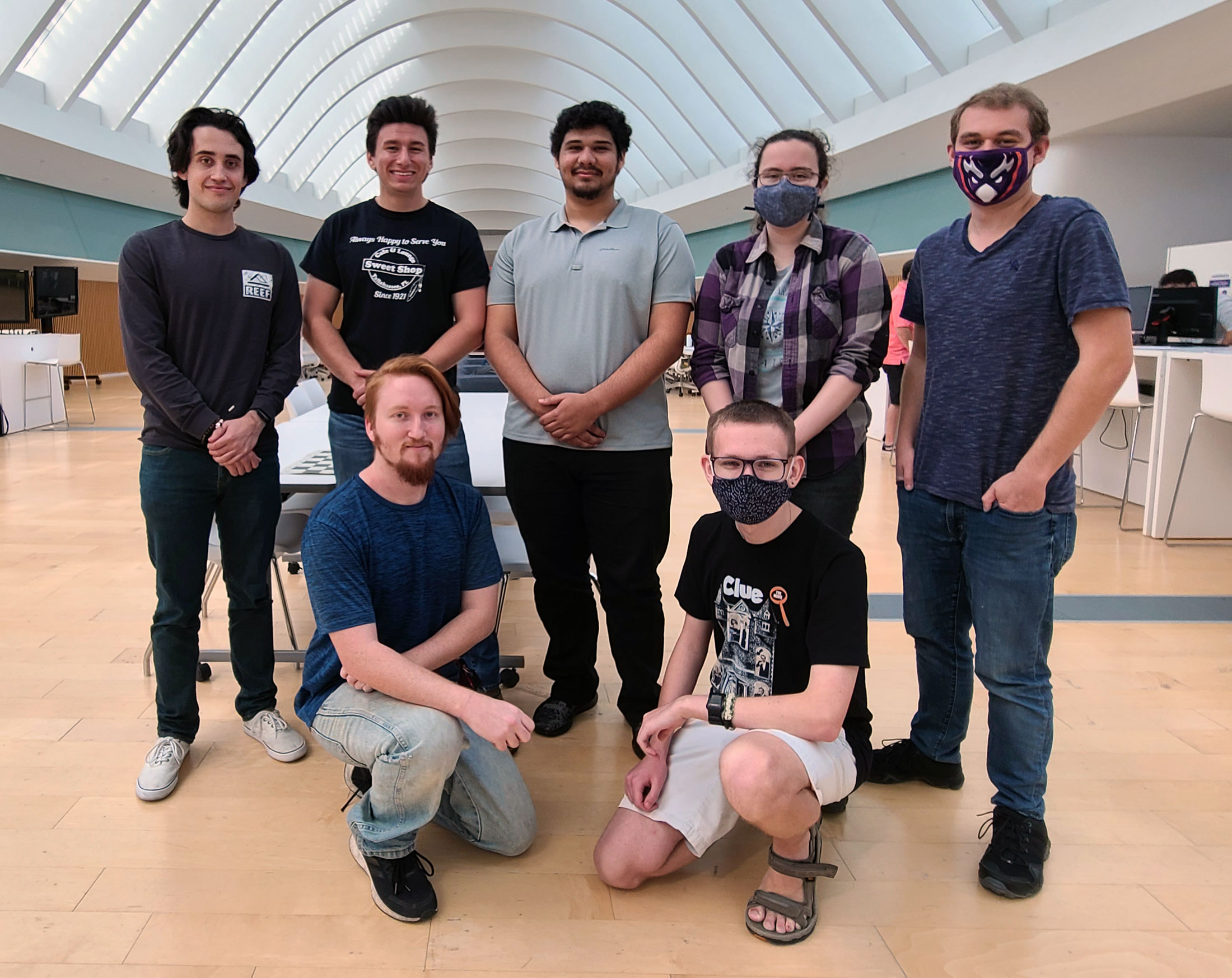 A team of Florida Polytechnic University capstone students is designing a device that will help engineers at Florida Space Institute and the Hawking Center for Microgravity Research effectively perform microgravity simulations.
"The goal is to create a device with a chamber in it that is able to drop from a given altitude – 900 feet for us – and from its descent be able to simulate up to four seconds of zero Gs so microgravity simulations can be done on the device," said Andre Archer, a senior majoring in mechanical engineering with an aerospace concentration.
The interdisciplinary team of Capstone Senior Design students is building a rocket that will carry a box of pebbles and a GoPro video camera to the desired altitude. The camera will provide evidence that the rocks floated in simulated zero gravity as intended.
Among the tests it one day will be able to facilitate is simulating how craters form on the moon.
"We'll be able to see what happens in zero gravity without having to go into space," said Jonathan Clay, a senior majoring in computer science with a concentration in game development and simulation.
Mike Conroy, project manager at Florida Space Institute, said there are only a few facilities in the country that currently allow for microgravity testing.
"These machines being able to work the way we think they'll work will dramatically reduce the cost of testing and dramatically increase the number of places that can do the work," Conroy said. "It will let you expand the reach of the science well beyond where it's at now."
The Florida Poly team is doing well, he said.
The team is made up of three groups: mechanical engineering majors who are designing and constructing the fuselage and determining the appropriate materials to use; computer engineering majors who are ensuring everything connects properly and the right data is being collected; and computer science majors who are working to collect the data and store it in a way that survives the device's descent.
"Once we attach the device to the drone that carries it up to the altitude, it has to be fully autonomous and has to recognize when it starts to freefall," said Jaydon Schumacker, a senior majoring in computer science with a concentration in game development and simulation. "At that altitude we must make sure the propulsion and parachute work."
If successful, the device they create will be scaled up to fly to an altitude of more than 4,000 feet.
"We are doing something people haven't done before," Clay said.
"It's very difficult to make experiments happen in zero gravity," Archer added. "We are creating a cheap and reusable way to get data on engineering in that environment."
The team will test the project during the Capstone Design Showcase at the end of the spring semester alongside designs from several other universities tackling the project.
"We're working hard to make something that works," Archer said. "It's a lot more fun than we expected."
Contact:
Lydia Guzmán
Director of Communications
863-874-8557