Canadian scholar advances energy research as visiting Fulbright Chair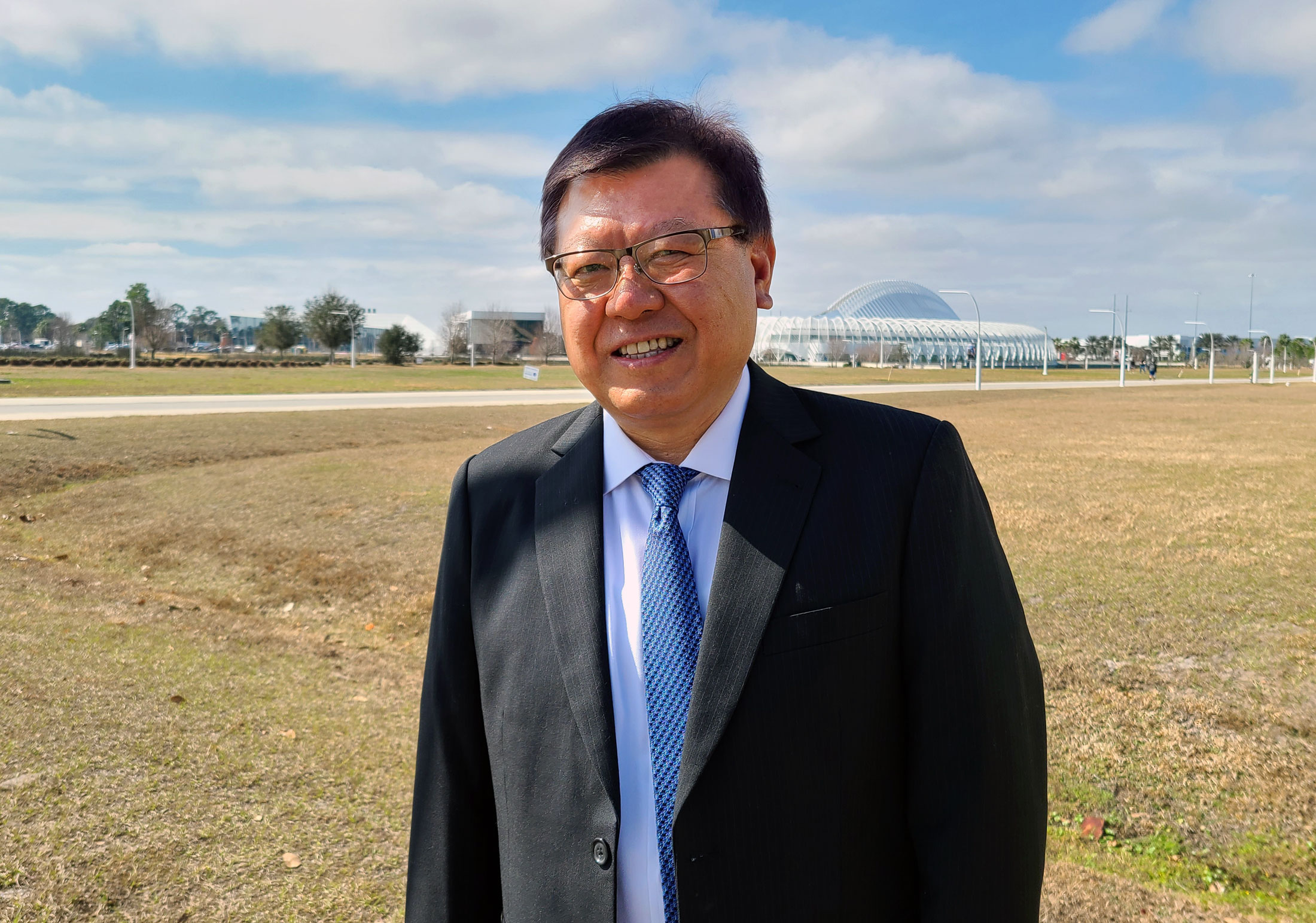 Dr. Jing Jiang, a visiting Fulbright Canada Research Chair from the University of Western Ontario in London, Ontario, Canada, is partnering with Dr. Hisham Mahmood, assistant professor of electrical engineering at Florida Polytechnic University, to research new ways to improve the country's power system resilience.
The research chairs program allows exceptional Canadian scholars to conduct research in the United States.
"We are researching new coordination control strategies to improve electrical power systems through employing networked microgrid systems and distributed renewable energy," said Jiang, who is a distinguished university professor of electrical and computer engineering and a renowned expert in control systems.
Jiang said that by focusing on the integration of solar and wind power into the existing energy system, power disruptions can be prevented in the event of a cyberattack or a disaster such as a hurricane or tornado.
"If you travel around, you see transmission lines to provide power, but during hurricanes, the power lines can be damaged, so we could lose electrical power for quite a bit of time," Jiang said. "If you have solar panels, batteries, or diesel generators, you can provide power to a few families. That is resilience."
The work he and Mahmood are doing aims to scale up this resilience.
"This requires a completely different, new way to design controls and operating systems," Jiang said.
The research includes developing tools to analyze microgrids in the event of an emergency to maintain essential services, achieving coordination control with multiple microgrids to share power effectively, and creating control strategies to smoothly get power from areas with a surplus to areas lacking power.
"This research has a lot of value in Florida because of hurricane season and the natural disasters that occur here because of our location," said Mahmood, who completed his post-doctoral fellowship under Jiang's guidance. "It's an honor to work with an icon on this research."
Once the new controls and operating systems are designed, the researchers plan to work with companies to begin implementing their solutions, transforming these solutions into a commercial product.
"This way, houses that have such systems, even if hurricanes destroy the power line, would still have power," Jiang said.
Jiang, whose research activities are primarily in the areas of fault-tolerant control systems for safety critical applications and coordination and control for renewable energy resources in microgrids, works closely with a number of nuclear industry organizations in Canada and with the International Atomic Energy Agency (IAEA). He is a Fellow of the Royal Society of Canada, a Fellow of the Canadian Academy of Engineering, a Fellow of the Institute of Electrical and Electronics Engineers, and a Fellow of the American Nuclear Society.
Jiang will be at Florida Poly through the end of the spring semester, but his collaboration with Mahmood will continue long into the future.
"My priority is to build the foundation for this collaboration so we can continue building on it for many years to come," Mahmood said.
Contact:
Lydia Guzmán
Director of Communications
863-874-8557