Florida Poly graduates earn highest salaries among all public colleges in Florida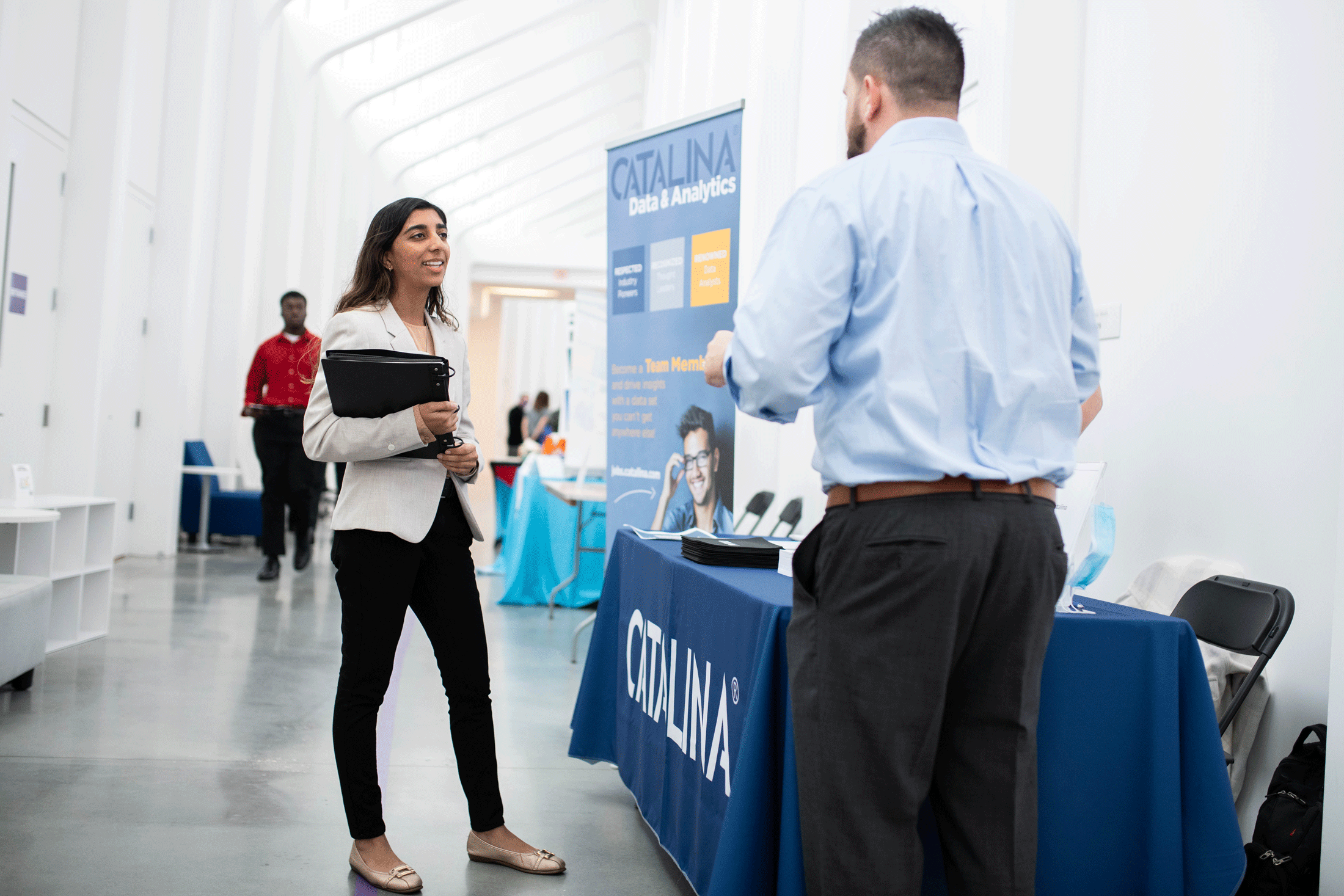 Florida Polytechnic University graduates earn an average salary of $57,900 one year after graduation, the highest among all state universities, according to the State University System of Florida's MyFloridaFuture educational research and comparison tool.
Florida Poly is the only state university that is 100% dedicated to STEM, and its degrees are aligned to meet the high-tech, high-demand needs of industry across Florida and the nation. These targeted degree pathways leave graduates poised for both career and further academic success.
"Our faculty are brilliantly creating curriculum that makes our students globally competitive and they are graduating with strong skillsets and the ability to adapt and learn," said Pairris Jones, the University's associate director of career development.
Many other graduates have secured high-wage positions with companies such as Red Hat, JPMorgan Chase, and The Vanguard Group.
Another factor that helps Florida Poly students stand out is the requirement that every student complete both an internship and a senior capstone project, which tasks an interdisciplinary team of students with solving a real industry challenge put forth by partner companies.
"In addition to specific engineering or tech skills, every corporation; the county, city, and federal government; and every hiring entity wants to see you have the type of intangible skills where you can reach across another discipline and work with someone not in your field," said Dr. Ben Matthew Corpus, vice provost for enrollment at Florida Poly. "The capstone experience ensures our students do that and that's something employers notice in our graduates."
The University hosts two career and internship fairs each year to connect students with potential employers. The Spring 2022 Career and Internship Fair took place on Tuesday, Feb. 8 at the Innovation, Science, and Technology Building. About 60 employers from across the state took part in the event.
Additionally, multiple companies visit campus to engage with students in a more individual and tailored manner throughout the year. Many of these visits are coordinated through the Corporate Impact Network.
"Events like these allow companies to lay the foundation with potential future employees and it allows students to understand the different markets and industries that have a need for their skillset," Jones said.
Contact:
Lydia Guzmán
Director of Communications
863-874-8557