Disney shares magical opportunities with Florida Poly students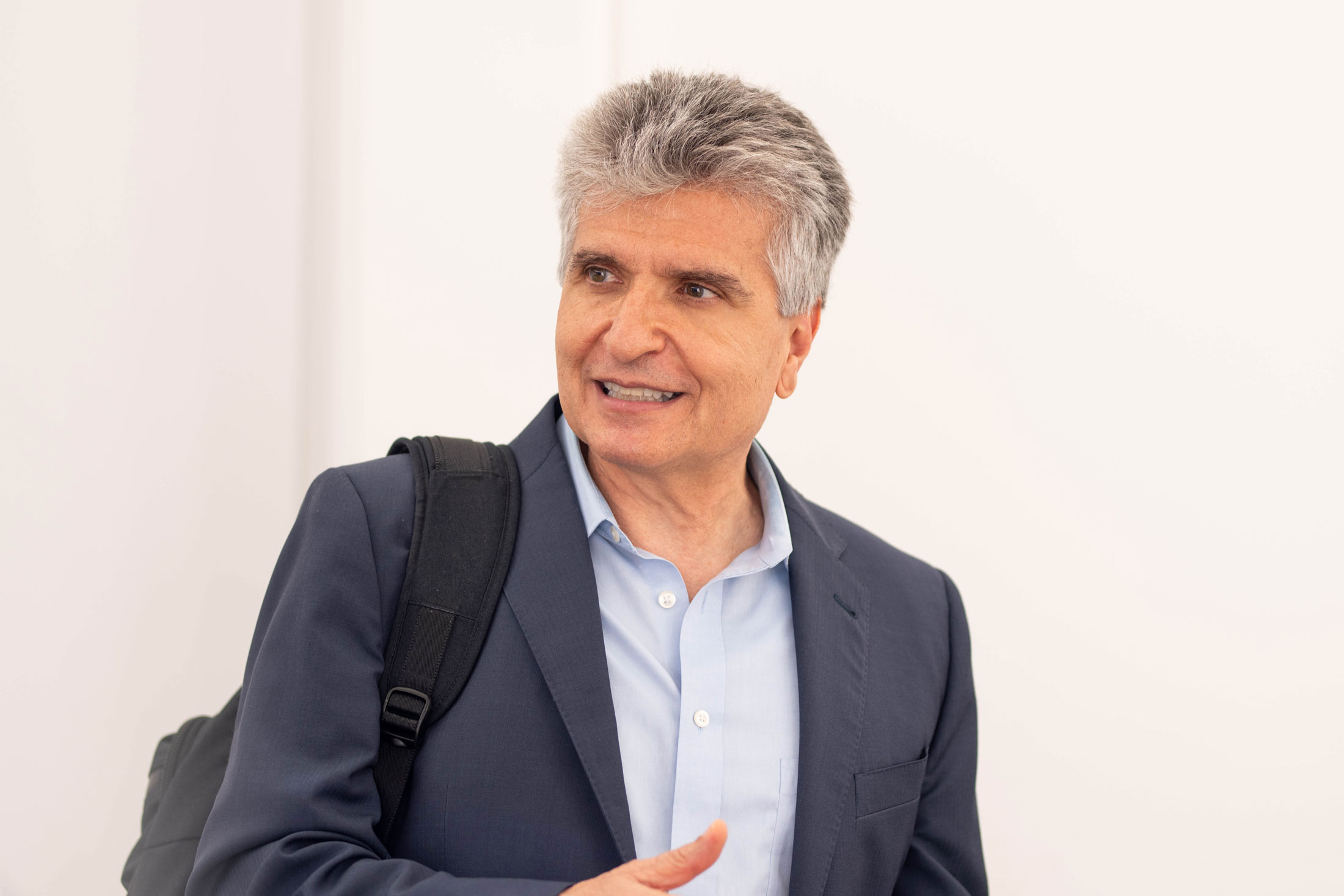 Michael Tschanz, director of engineering technology and analysis at Walt Disney World, shared with Florida Polytechnic University students the many ways they can put their technical expertise to work in a career with Disney.
Tschanz spoke with students at the University recently, during Disney Day at Florida Poly. The daylong event featured presentations by Tschanz and Disney recruiting officials, as well as informational tables about Disney careers, resume sessions, and on-site interviews.
"There's a broad range of interesting topics, so I hope they see the wealth of opportunities that I think we have for the company and how they can be part of working for one of the most magical places in the world," said Tschanz, who is also a member of the Florida Poly Foundation Board.
Throughout the day on Feb. 23, students were able to learn about career opportunities available at the company, ranging from highly technical positions in engineering fields to others in food and beverage.
Michael Tracey, a freshman majoring in business analytics with a concentration in logistics and supply chain management, was excited to talk with the Disney personnel on campus. Tracey works at Disney's Magic Kingdom theme park assisting guests on Main Street USA. He talked to recruiters about a possible internship in strategic sourcing.
"I love working for the company," said Tracey, a native of Pennsylvania. "I really want to work my way up in my major there."
Disney representatives said the company encourages employees to do exactly that, promoting a culture of internal advancement at the company.
This is the first time Disney engineers have come to campus to engage with students about careers in engineering and technology.
"We are fortunate to have Disney's engineers engage with students on this level because a number of our students aspire to design theme park attractions and today they were given an opportunity to learn how that could become a reality," said Pairris Jones, Florida Poly's associate director of career development. "Once again, the hard work of our faculty has paid off and even companies like Disney recognize the caliber of student Florida Poly has."
Tschanz said it's critical for companies like Disney to support Florida Poly students in the pursuit of their STEM degrees.
"It's important to the future growth not only of Florida, but of the country as a whole, that we continue growing in the STEM areas," he said. "We want to be part of anything we can do to help."
The event was part of Florida Poly's Corporate Impact Network in partnership with Florida Poly's Career Development department.
Contact:
Lydia Guzmán
Director of Communications
863-874-8557