Freshman gets to work inside, outside the classroom
Celebrating Student Employment Week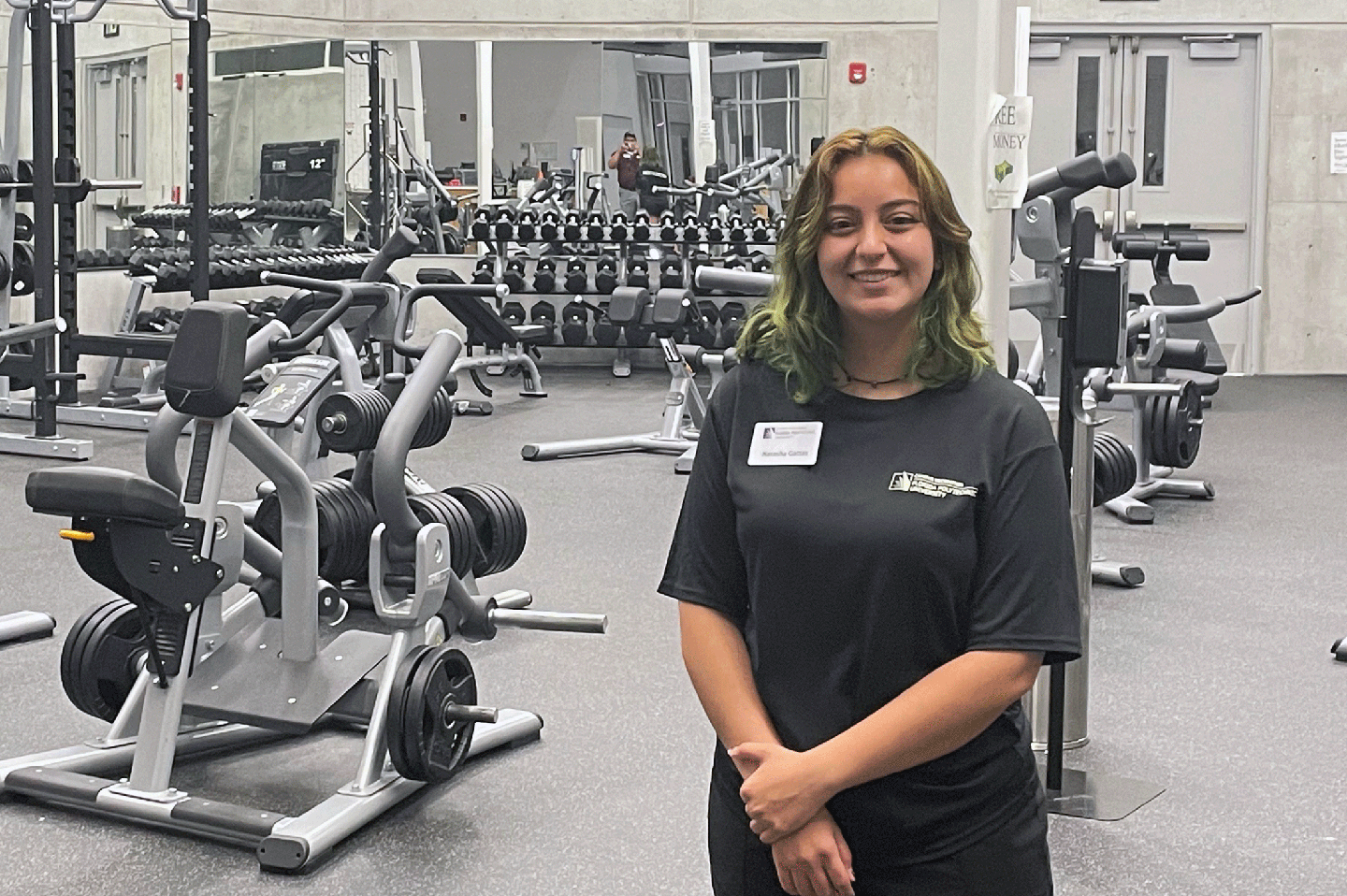 Students who head to the Student Development Center (SDC) for a workout are likely to encounter Natasha Gattas' smiling face welcoming them.
The Florida Polytechnic University freshman is among the 27 student employees who help keep the fitness center running and its patrons happy.
"I work at the front desk at the SDC, greeting people and introducing them to the equipment we have," said Gattas, who is majoring in computer science with a concentration in game development and simulation. "It's really fun because I get to meet a lot of different people who are interested in different things, like when the powerlifting team comes in and sometimes I get to participate in that."
April 10-16 is National Student Employment Week. Florida Poly employs 166 student workers in many different roles and departments throughout the University.
"Without them, we wouldn't be able to operate," said Derek Lower, Florida Poly's assistant director of campus recreation and Gattas' supervisor. "Our student employees at the SDC manage the day-to-day operations of the entire facility, including nightly operations of intramural sports, the aquatics programs, and they assist with University teams."
Gattas said she was eager to find employment at Florida Poly long before she set foot on campus.
"It's definitely been very nice to have extra money to buy things like groceries," she said.
Lower said experiences in positions in areas like the SDC are applicable to students' future careers.
"We harp on communication, conflict management, conflict resolution – it's difficult to tell another student to do something or enforce policy to their friends," he said. "There's honing professional skills and it's constant professional development."
Gattas said she's grateful for the opportunity.
"I love being able to help people and help make the gym a nice place to be," she said. "There are so many different positions at Florida Poly, so students can see what they enjoy doing most and help the school while helping themselves."
Contact:
Lydia Guzmán
Director of Communications
863-874-8557