Q&A: Everything's going according to plan for computer engineering grad
Class of 2022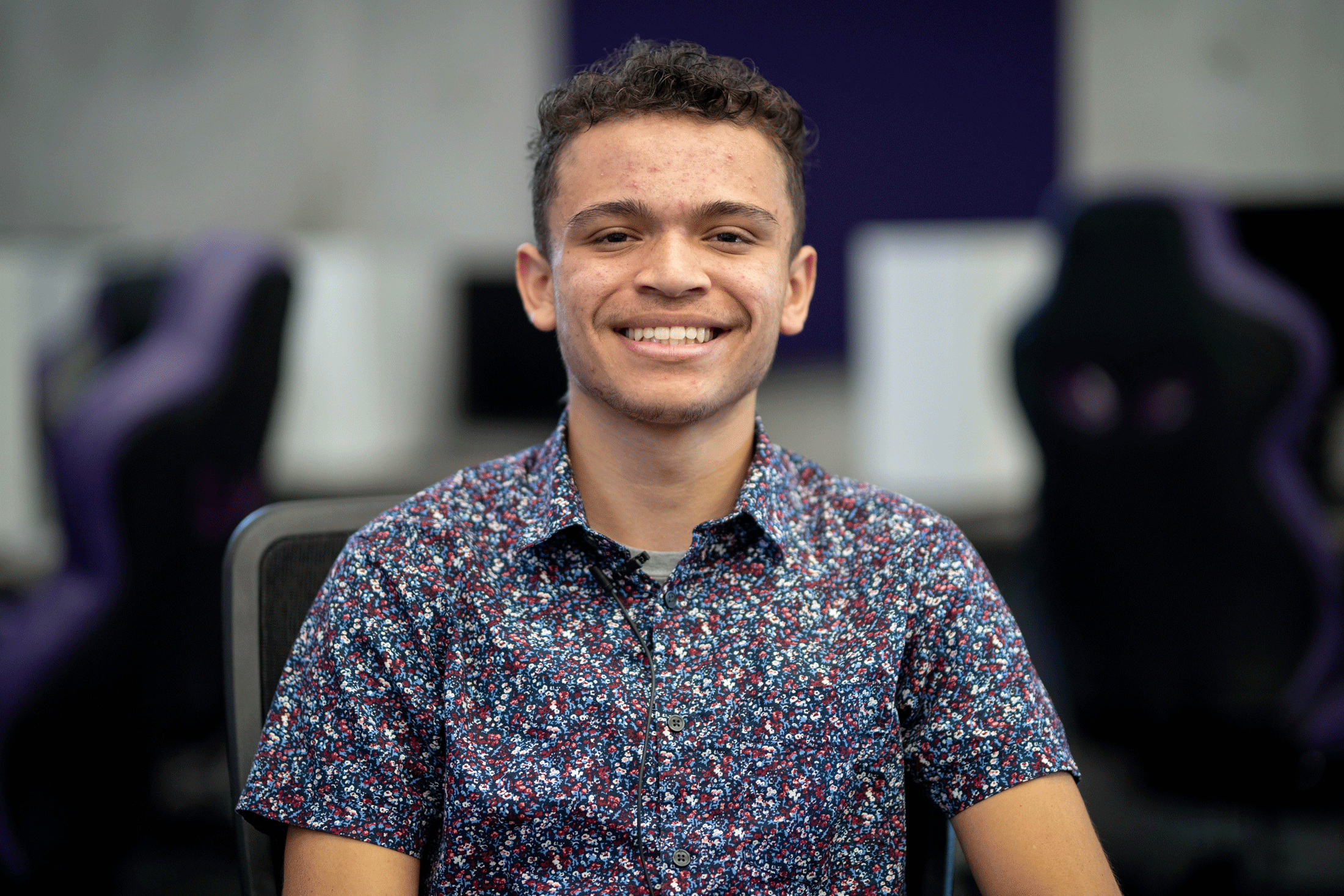 When Javier Lozada '22 receives his bachelor's degree in computer engineering with a concentration in embedded systems design from Florida Polytechnic University on May 8, the talented student will be ready to step into a job as a software engineer at L3 Harris Technologies. While at Florida Poly, the native of Pembroke Pines, Florida, maximized the opportunities available to him, participating in research with faculty, earning a prestigious internship at MIT Lincoln Laboratory, and being accepted to the Mu Omega chapter of the academic honor society IEEE-HKN.
What did you enjoy most about your time at Florida Poly?
I think I enjoyed the small school experience because if I went to a large school, it would have been really easy for me to go and come without getting to know anyone. When you go to classes here, if people are in your major, you will see them for years of your life. That experience helped me get to know most of the people in my area.
What are your plans after graduation?
I'm probably going to catch up on some of the TV shows I missed out on or travel. But after that, I'll be working as a software engineer at L3 Harris. I'll be starting in late June and moving to Melbourne (Florida). As new graduates, you always have the feeling of "What if I don't know what I'm doing?" But I'm excited because I know I know what I'm doing.
Where did you complete your internship and what did you gain from the experience?
I was at MIT Lincoln Lab. It was awesome. I worked with them this past summer on aircraft with ADS-B receivers. I got to use a lot of Python, MATLAB, C++, and JavaScript. I got a great experience working with a lot of interns over there and knew I could learn a lot from everyone. The experience was definitely hard at first, but by the end of it, everything worked out with the project they had me do and I learned a lot. It really solidified my programming skills. From there, job interviews became much easier because I had a lot more to talk about.
How well do you feel Florida Poly prepared you for life after graduation?
The University definitely prepared me for a lot of things. What prepared me the most is getting involved doing research with professors and having a foot in what's going on in the campus. Being engaged in research definitely paved the way for me to get the internship that I got, which paved the way to get the job offer I got.
What does earning your degree mean to you?
It means a lot. This is something that has been the plan for the past decade of my life. Now it's like I'm reaching the end of what I've been planning for and I have to make the next plan. It means a lot in the sense that this is what I've been building to for a while.
What advice would you give an incoming freshman?
Immediately start working on projects, even if you don't think you have the qualifications. And do not wait to apply for internships – a lot of people wait. Talk to Career Development and get started.
Editor's note: This story is part of a series of Q&As with some of Florida Poly's Class of 2022 graduates.
Contact:
Lydia Guzmán
Director of Communications
863-874-8557