Q&A: Leadership and grit propel first-generation grad to success
Class of 2022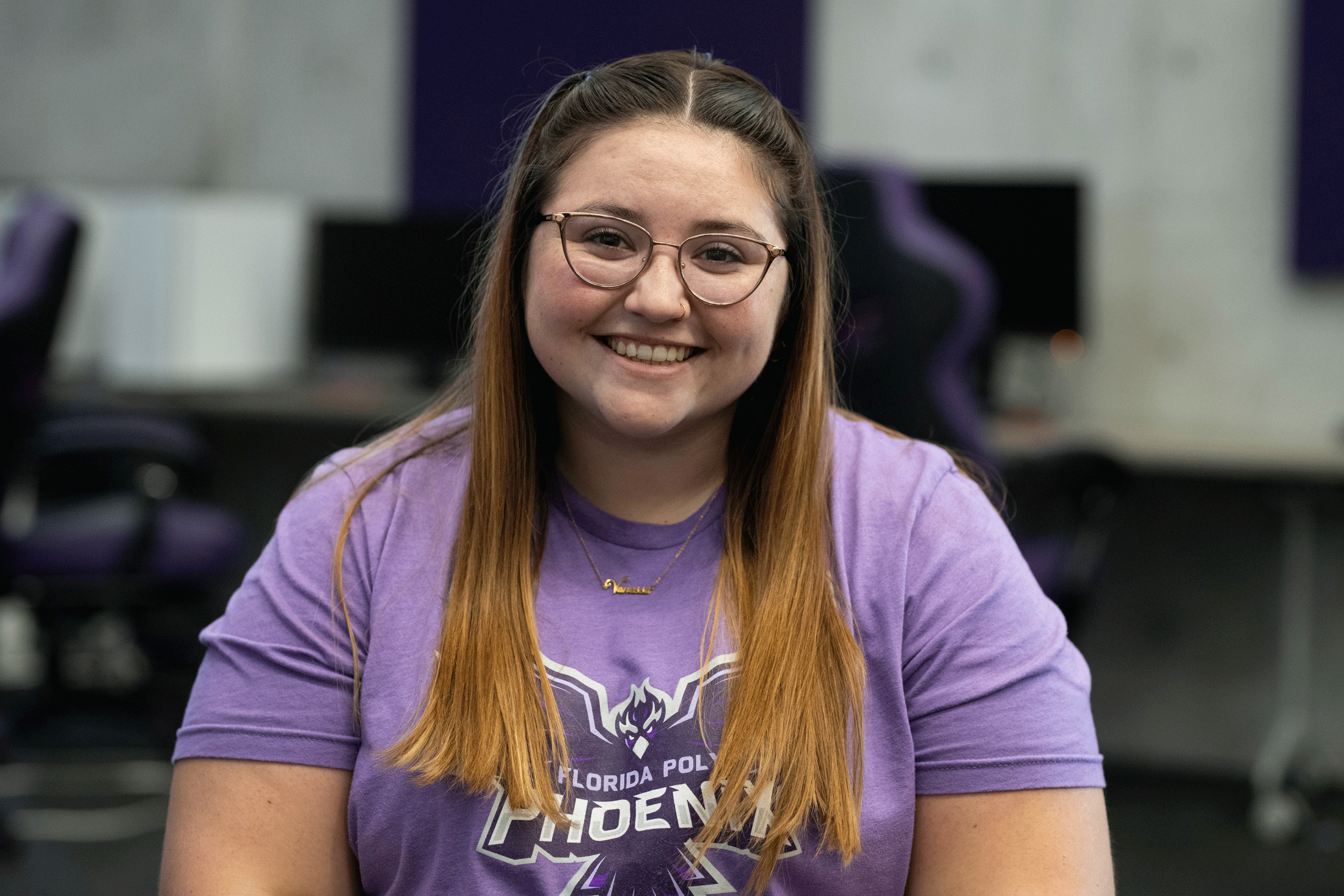 Vanessa Townsend '22 has never shied away from an opportunity to learn, grow, or lead. She will receive her bachelor's degree in mechanical engineering with a concentration in aerospace from Florida Polytechnic University on May 8. During her time at Florida Poly, Townsend was president of the Campus Activities Board, conference chair for the National Society of Black Engineers, president of Rotaract, president of the Society of Women Engineers, vice president of the American Society of Mechanical Engineers, a Peer Health Educator, an orientation leader, and a Peer Learning Strategist. She also was selected for a prestigious National Security Innovation Network (NSIN) X-Force fellowship.
What does earning your degree mean to you?
It's a huge accomplishment because I'm the first person in my family to graduate from college, never mind a STEM university. It's still unreal to me that it's actually happening. I'm actually doing it. I'm here and in my last classes and it's extremely empowering to me that I was able to do it mostly on my own – moving away from home, growing up, and figuring it out. These four years set me up to let me know I'm capable of doing whatever I want.
What did you enjoy most about your time at Florida Poly?
Probably the best thing is meeting everybody that I've gotten to meet through the positions I've held. From faculty and staff to all the students, everyone is so welcoming and cheers you on in everything you do. I was able to become a student leader because of the people here. If I was the same person I was in high school, I wouldn't have taken those positions, but because of the person I've grown into, I was able to become a better version of myself.
What are your plans after graduation?
I've accepted a position with Union Pacific doing operations management of locomotives in California, but I'm also waiting to hear back from General Dynamics Electric Boat and Tesla on offers. I've had several great interviews and I'm excited to see what the future brings, wherever that may be.
Where did you complete your internship and what did you gain from the experience?
It was at NSIN through the Department of Defense. I was an X-Force fellow and did soft robotics research. I published a market research report about soft robotics and where it's going and what applications can happen in the next five, 10, and 30 years. It was a great experience being able to work with innovator leaders in the industry alongside researchers at Harvard and Cornell.
What was your favorite course and why?
My favorite course was probably orbital mechanics – figuring out the degrees and speeds you need to hit in order to hit certain orbits in space. We got to learn about aircraft mechanics, about the machines going into it. It paired well with fluid mechanics and also learning about what math goes into it and how specific everything needs to be.
How well do you feel Florida Poly prepared you for life after graduation?
I think Florida Poly has prepared me extremely well. I have matured beyond belief since I've been here. I learned how to do all my proper time management and learned from my curriculum – it's tough, but once you get through the curriculum you know it was worth it. If you take a leadership position in a club, it will help you with soft skills and time management. I've gotten to go to professional conferences and had a great internship. The experience I've had at Florida Poly has been incredible.
Editor's note: This story is part of a series of Q&As with some of Florida Poly's Class of 2022 graduates.
Contact:
Lydia Guzmán
Director of Communications
863-874-8557