Florida Poly to help improve access to high-speed internet in Polk County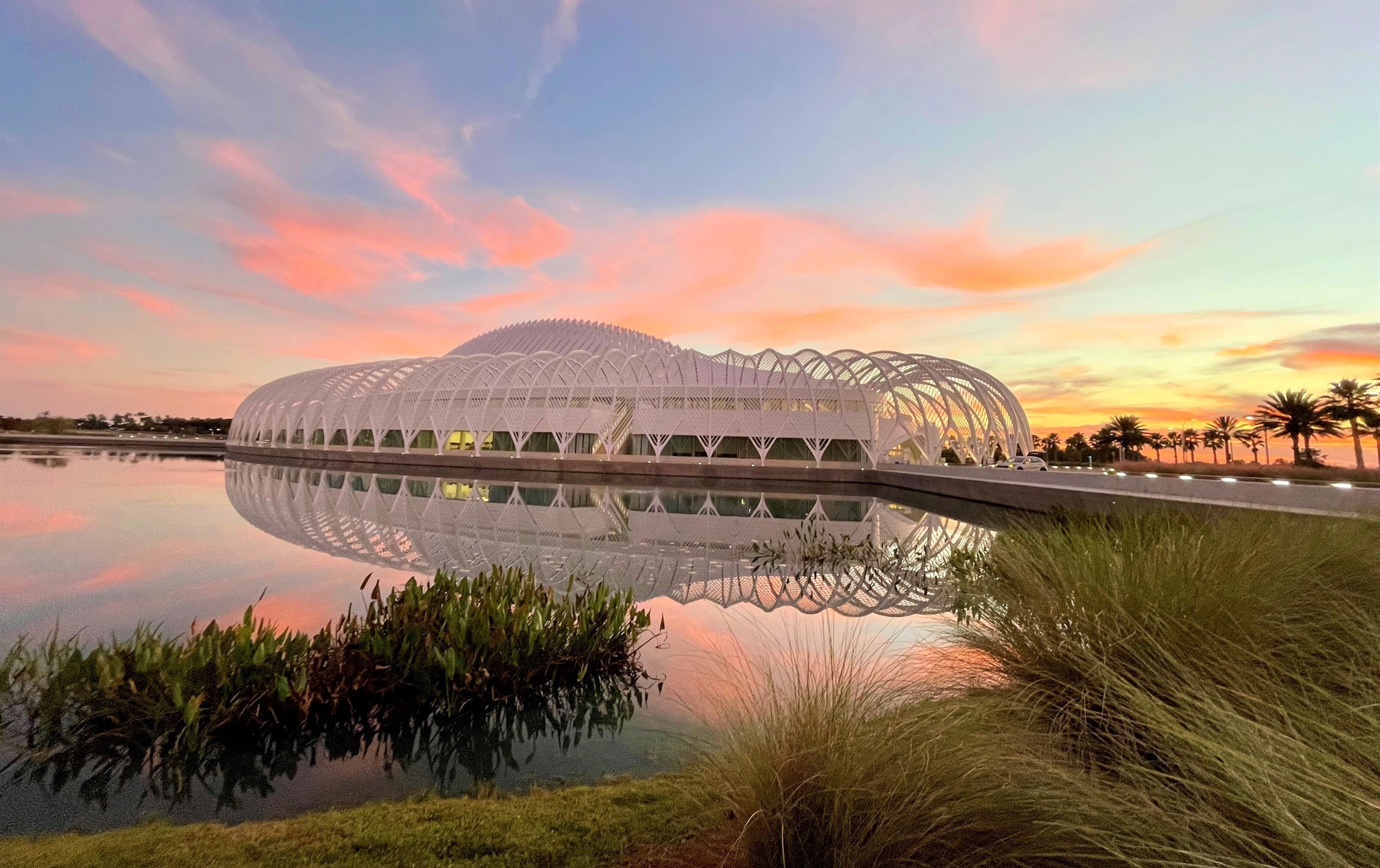 Researchers at Florida Polytechnic University are working to help close the gaps in broadband connectivity in Polk County through a $250,000 feasibility study recently approved by the Polk County Board of County Commissioners.
The study aims to address the insufficient broadband coverage problems that exist in the county and provide supporting documentation and validation that can affect policies, influence legislation, and direct funding for improved, complete coverage.
"The end goal is that every resident and visitor of Polk County has access to high-speed Internet," said Dr. Shahram Taj, chair of the Department of Data Science and Business Analytics at Florida Poly. "We all have seen the effect of COVID-19, with so many services moving online. For example, most education had to go remote, and some students had issues with having internet access. We're going to try to fix that to some extent."
"Polk County is a very large and economically diverse county. As such, it is critical to have accurate and complete information to be sure we address the needs of all the citizens of the county, including the unserved and the underserved," added David Palmer, director of information technology at Polk County Board of County Commissioners. "Florida Polytechnic University has proven to have the right combination of appropriate resources to get this project completed."
The study will be divided in three phases: data collection and analysis, policy review and strategy, and infrastructure and technology requirements.
Driving the research will be 10 Florida Poly professors with expertise in the areas of industrial engineering, computer science, data analytics, electrical engineering, computer engineering, and strategic policy. The researchers will work on the project throughout the summer.
"The county had a broadband plan from 2013, which is almost a decade old, and our feasibility study will help guide a new broadband plan" said Dr. Reinaldo Sanchez-Arias, assistant chair of the Department of Data Science and Business Analytics. "With all the researchers involved in this study from a variety of disciplines and with a wide range of expertise, Florida Poly will serve as an enabler to the community by providing recommendations and technical advice in terms of broadband connectivity for the region."
The Board of County Commissioners approved $250,000 to pay for the study. The money is part of the funds Polk received through the federal American Rescue Plan Act of 2021, intended to address the effects of the COVID-19 pandemic. The act states the funds can be used to grow access to broadband internet service and improve broadband infrastructure.
Contact:
Lydia Guzmán
Director of Communications
863-874-8557