Alum keeps supply chains running smoothly for South Florida company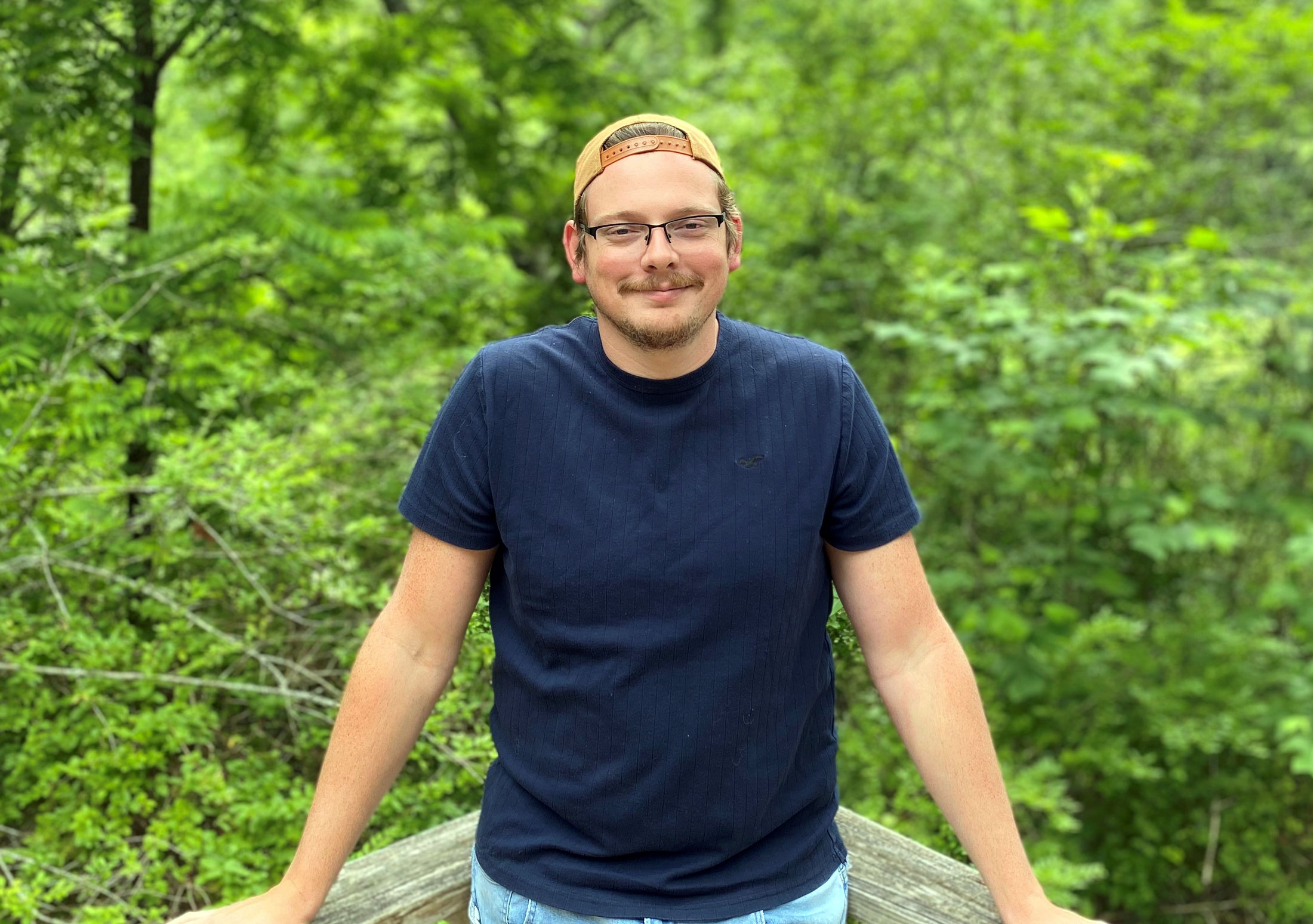 The work Greg Dills '18, '21 does as a senior data analyst for Ryder System, Inc. helps keep the Miami, Florida, company's transportation systems humming around the country.
"I support the transportation management side of the business, which supports the supply chain operations for many Fortune 500 companies," Dills said. "I assist our internal stakeholders with data analysis requests, ad hoc requests, and developing various data workflows to support the business."
The rewarding career is a world away from the future he saw for himself as a student at Polk State Lakeland Collegiate High School in Lakeland, Florida. Dills was ready to enlist in the Air Force before discovering he could not due to childhood asthma. He then turned to Florida Polytechnic University, which was enrolling its inaugural class of students.
Dills completed his bachelor's degree in supply chain management in 2017 and returned to complete his master's degree in computer science on a data science track in 2021. Between earning his degrees, he parlayed an internship with Oakley Transport into a full-time position as a transportation and financial analyst, before moving on to a position at Saddle Creek Logistics Services.
"The master's degree program was very challenging – anyone thinking about getting their master's, I recommend getting some work experience first," Dills said. "It was extremely valuable when working on projects, being able to relate it back to work and vice-versa.
"While it was challenging working a 40-hour-a-week job and going to school, it is very fulfilling to take what you're learning in both areas and apply it."
Today, Dills has a fully remote position at Ryder System, working from his home in the Smoky Mountains of North Carolina.
"I love the ability to work remotely in data analytics," he said. "I really enjoyed coming out of Florida Poly with my master's in data science and getting into the more technical aspect of looking at data holistically."
Dills said he hopes students considering a career in supply chain management are aware that the most critical concern today is making supply chains more efficient.
"At the end of the day, supply chains that operate well – that's what keeps our world running," he said. "I like the idea of doing what I can to assist various individuals, departments, and companies to maximize their potential, so everyone benefits from it."
Contact:
Lydia Guzmán
Director of Communications
863-874-8557