Iconic Florida Poly building featured on international TV show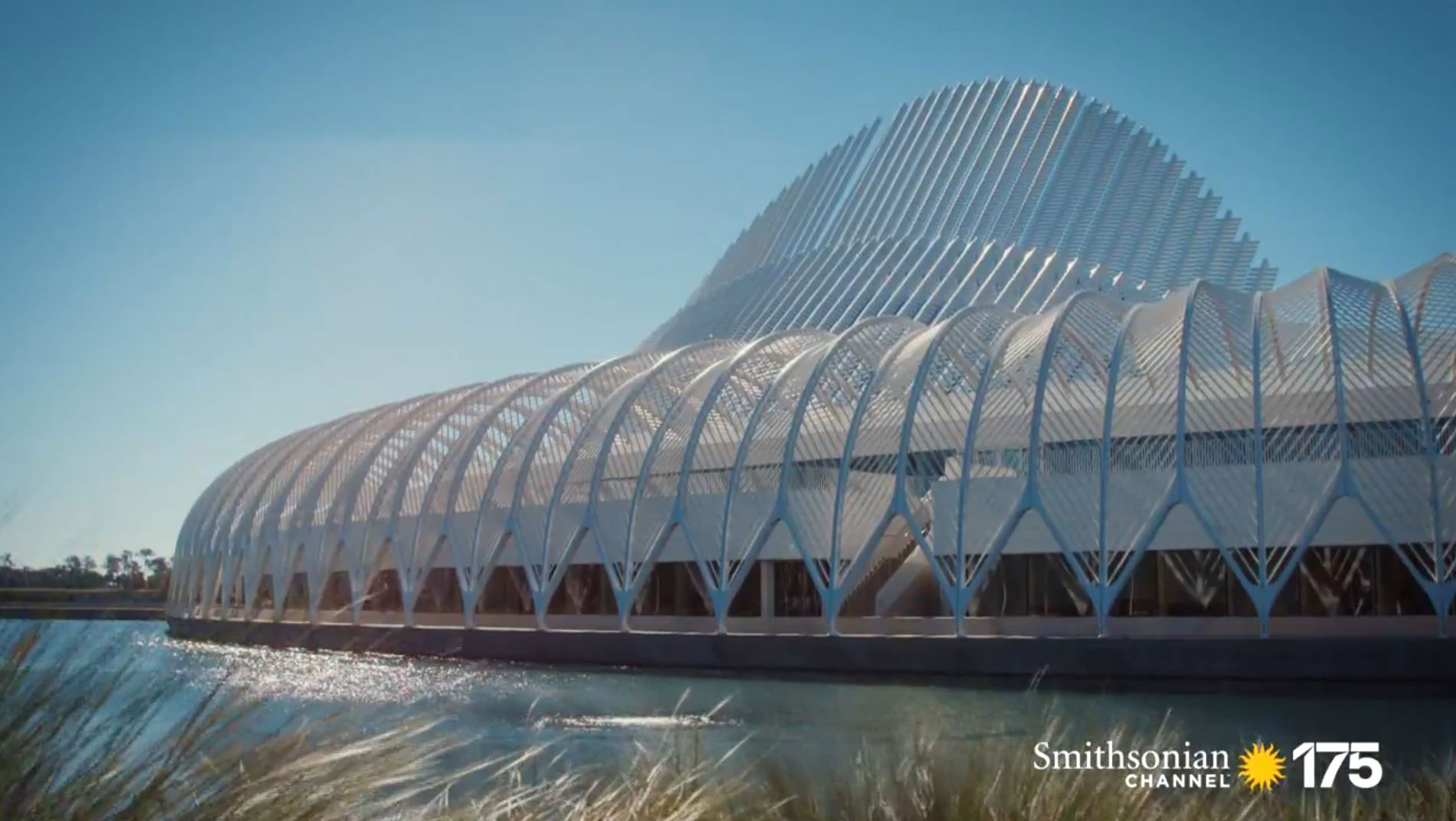 The jaw-dropping Innovation, Science, and Technology Building at Florida Polytechnic University is featured on the latest episode of the international TV show "How Did They Build That?" on the Smithsonian Channel.
The series investigates the world's biggest and greatest man-made structures, focusing on the work of the architects, engineers, and builders behind the structures, as well as their use of new materials and construction techniques to achieve their cutting-edge designs.
"We are incredibly proud to see our campus centerpiece showcased on a global scale," said Dr. Randy Avent, Florida Poly's president. "The futuristic building is a visual representation of the innovative, future-forward STEM education taking place within."
The award-winning Innovation, Science, and Technology Building was designed by famed Spanish architect Dr. Santiago Calatrava. The 162,000-square-foot building is the heart of the Florida Poly campus and is a moveable, functional work of art. The strikingly white edifice features a system of 94 louvered arms that move to provide passive lighting to the building's second-floor atrium, and the building is ringed by curved metal pergolas that shade an outdoor terrace and walkways.
View season two, episode two of "How Did They Build That?"
Contact:
Lydia Guzmán
Director of Communications
863-874-8557