Internship opens Phoenix's eyes to world of software development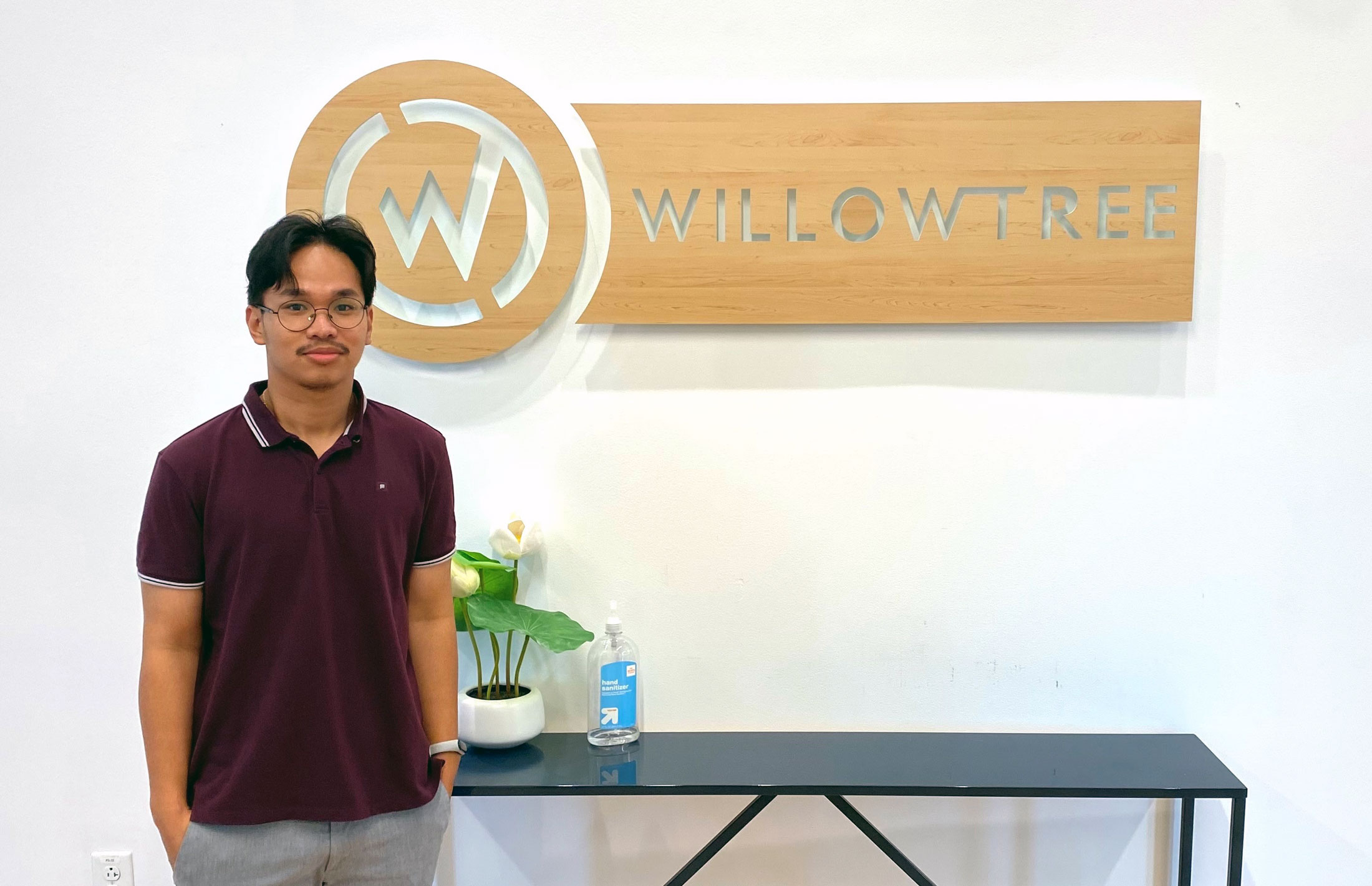 The opportunity to see how software development happens on a large scale was something Florida Polytechnic University rising senior Justine Kenji Dela Cruz was thrilled to take on.
The computer science major with a concentration in software engineering has been working on software development on an individual scale for years and was excited to learn the process inside out at WillowTree, a digital product consultancy agency in Durham, North Carolina. The company brings client technology needs to life.
"Up until this point, I've only been developing software in a bubble – I have a project, crank it out, and submit it," Dela Cruz said. "Now I get to see how the whole process works. We have a whole team with different expertise working together to make a product, and that is really interesting to be a part of."
As a software test engineer at the company, he is working on developing an internal tool for the company to assist them with allocating appropriate employees to client projects.
"They have clients like HBO, Anheuser-Busch, and the NBA, and managing allocation for almost 1,000 people is very, very difficult, even more so since the company just opened a Vancouver branch," Dela Cruz said. "I've done testing, but was also given the opportunity to develop features, which was a major highlight of my internship.
"Being on this project has really opened my eyes to the processes and different roles in software development."
He is reveling in the experience.
"I've learned so much," said Dela Cruz, from Davenport, Florida. "It's a great and very much open place to work with a very employee-friendly system and great coworkers and a manager and mentor who are very knowledgeable."
This is his second internship; last fall he completed an internship with OnDemand Leads, an insurance lead-generation company.
"I felt I was prepared for my current internship through my experience with my previous internship, which I'm thankful and appreciative of," Dela Cruz said.
His Florida Poly education also provided a strong foundation for his internship this summer.
"Across the board, the concepts and processes I've been using have come from class," Dela Cruz said.
Contact:
Lydia Guzmán
Director of Communications
863-874-8557