Lockheed Martin internship sets Phoenix up for career success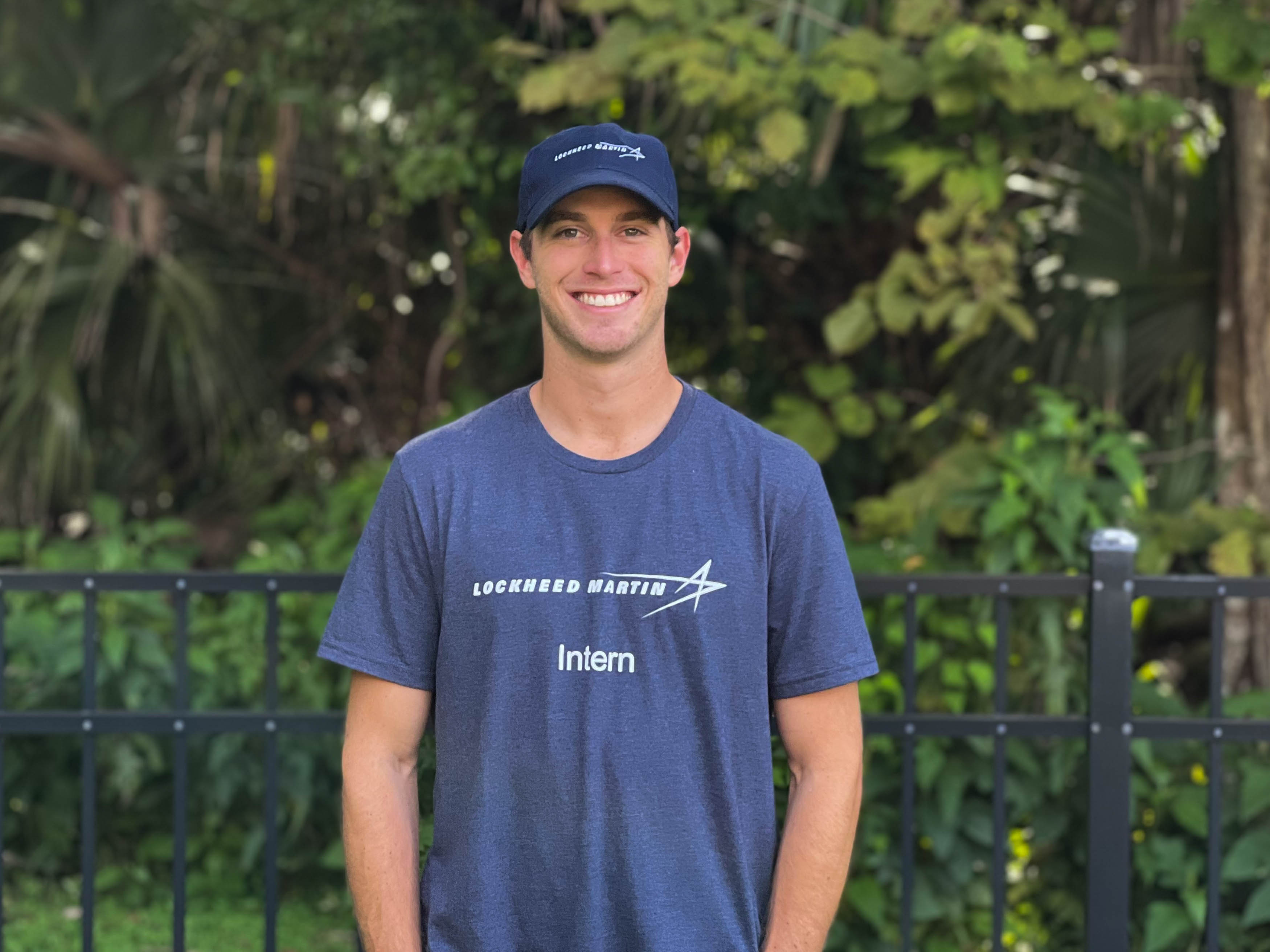 Working at Lockheed Martin this summer as a college student technical specialist is opening doors of opportunity for Grayson Dannecker that may shape the rest of his career.
Dannecker, a rising senior at Florida Polytechnic University who is majoring in computer engineering with a concentration in embedded systems, is completing a remote summer internship with the global security and aerospace giant.
"I was really lucky to get the position," said Dannecker, from Winter Springs, Florida. "Lockheed was a big goal for me because it's very well known and there's a lot of wiggle room in the sense that there's a lot of opportunities and different positions, especially for engineers. They have every type of engineering."
In his internship, Dannecker is working with the company's Orlando, Florida, team and supporting the C130J Super Hercules military transport aircraft in Marietta, Georgia. He is led by a manager and a mentor, who helps guide him through his daily responsibilities.
"I've been assisting with their digital transformation – they have a website for ordering aircraft parts for manufacturer or training sites, and it is supposed to function in certain ways," he said. "We have a spreadsheet that catalogs all of those and all the website's responses, and I've been assisting with them."
Dannecker is helping to ensure the site functions properly and helping maintain the spreadsheet.
"I'm very much enjoying it. It's definitely a change of pace from my previous job," he said. "I've been playing in the water for the last four or five years."
Dannecker has been working as head coach at cable parks in Orlando and Lakeland, Florida.
At Lockheed Martin, he said he is excited to see how the company works to integrate engineers into its processes for programs and products.
"I've been learning quite a bit so far and I want to have a good understanding of how something goes from concept all the way to production," he said.
After completing his bachelor's degree, Dannecker is hopeful he can one day design hardware for a defense contracting company like Lockheed Martin, or design commercial products like graphic cards.
He urged current and future students to not be nervous about beginning an internship.
"It can be really nerve wracking to go in, especially if you've had a different job," Dannecker said. "The best way to do it is to jump right and don't be afraid to ask questions and really get a feel for what's going on. Embrace it. Embrace the discomfort of it."
Contact:
Lydia Guzmán
Director of Communications
863-874-8557