New SGA president charges toward promising academic year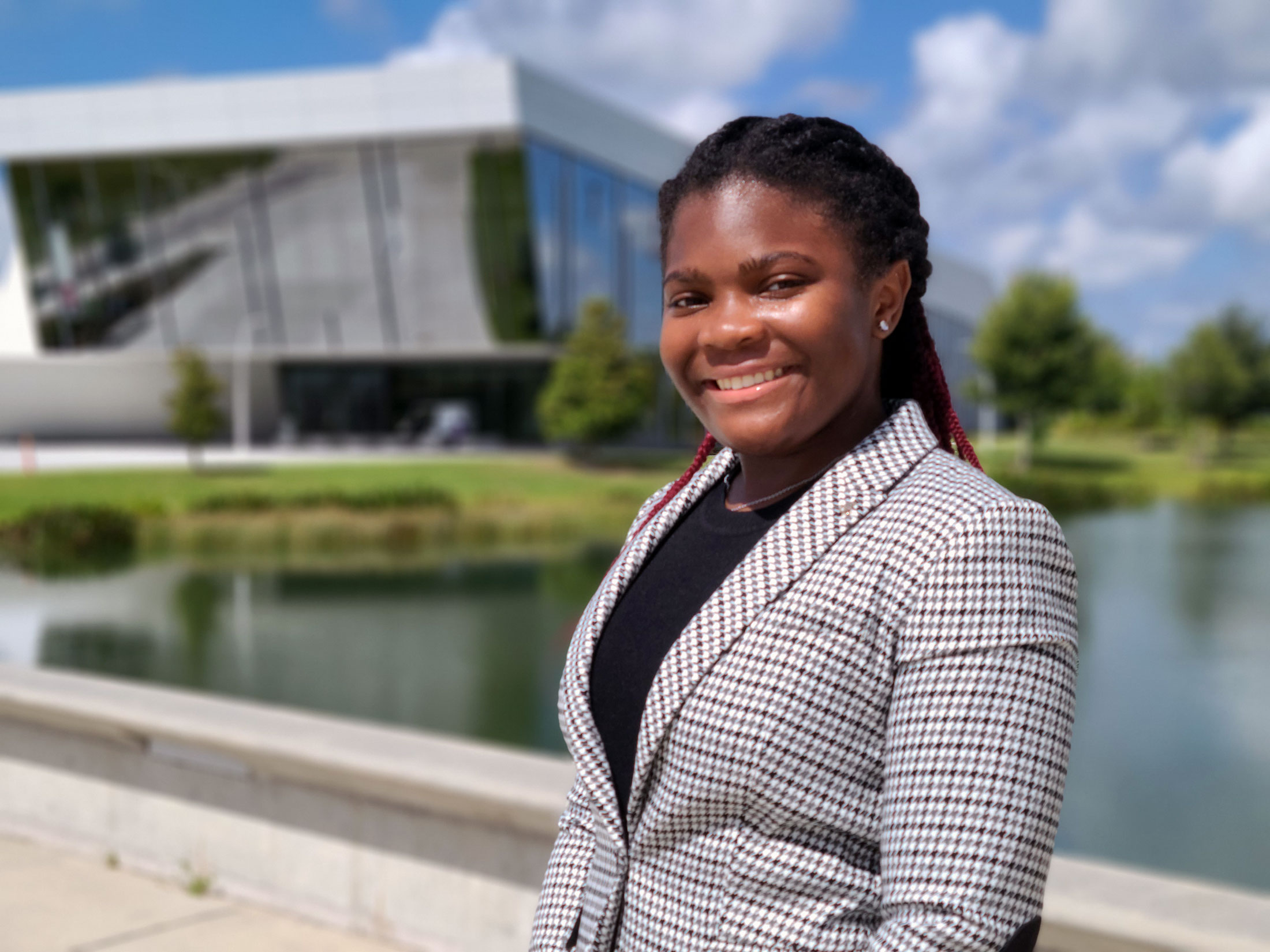 Florida Polytechnic University junior Melia Rodriguez is more excited than most about the first day of the fall semester. As the new Student Government Association (SGA) president, she is ready to lead and to work hard to support the entire student body.
"I've always liked advocating on behalf of people who want to have their voices heard," said Rodriguez, who is majoring in computer science with a concentration in software engineering. "I'm really good at making friends and helping make a change. If I can use those connections to help people who can't do it on their own, that feels good."
Her new position as SGA president also affords her a seat on Florida Poly's Board of Trustees.
This is not Rodriguez's first foray into student leadership. She first was involved in the student council during her years at Pembroke Pines Charter High School in Pembroke Pines, Florida. She jumped at the chance to join Florida Poly's SGA during her freshman and sophomore year as technology representative. In her sophomore year, she also became senate president.
"The senate focuses on the student organizations and helping out the RSOs (registered student organizations), while the student body president works with the administration, so that person has a little more say in terms of policies that affect students head-on," Rodriguez said.
One of her primary goals as SGA president is enhancing the SGA's communication within the organization, as well as with members of the University administration and with students in general.
"We have a new committee that will be hosting town halls every month and asking students what problems they are seeing so we can come back and do more," Rodriguez said.
In addition to this focus on communication, the SGA wants to prioritize assisting any students who may be experiencing housing or food insecurity – an issue that occurs at nearly all U.S. colleges and universities – and adding to existing physical, mental, and other support services.
"We're also trying to see if we can get scholarships for some of our annual student leadership awards that take place at NOVA," said Rodriguez, who hopes to pursue an MBA after she graduates.
The fall semester looks bright for Rodriguez and the entire SGA. She hopes every student knows there is a way for them to get involved at Florida Poly.
"There are a bunch of positions opening in the fall, like class representatives, tech representatives, and others," Rodriguez said. "Getting involved is super easy, even if you just want to volunteer – CAB (the Campus Activities Board) needs people to help with events."
Students can stop by the SGA desk inside the south entrance of the Innovation, Science, and Technology building to connect with the SGA and explore opportunities for involvement.
"We have a lot of ways for students to get involved," Rodriguez said. "Giving back to your university and advocating for students is something everyone can do."
Contact:
Lydia Guzmán
Director of Communications
863-874-8557