Club Row drives student connections and involvement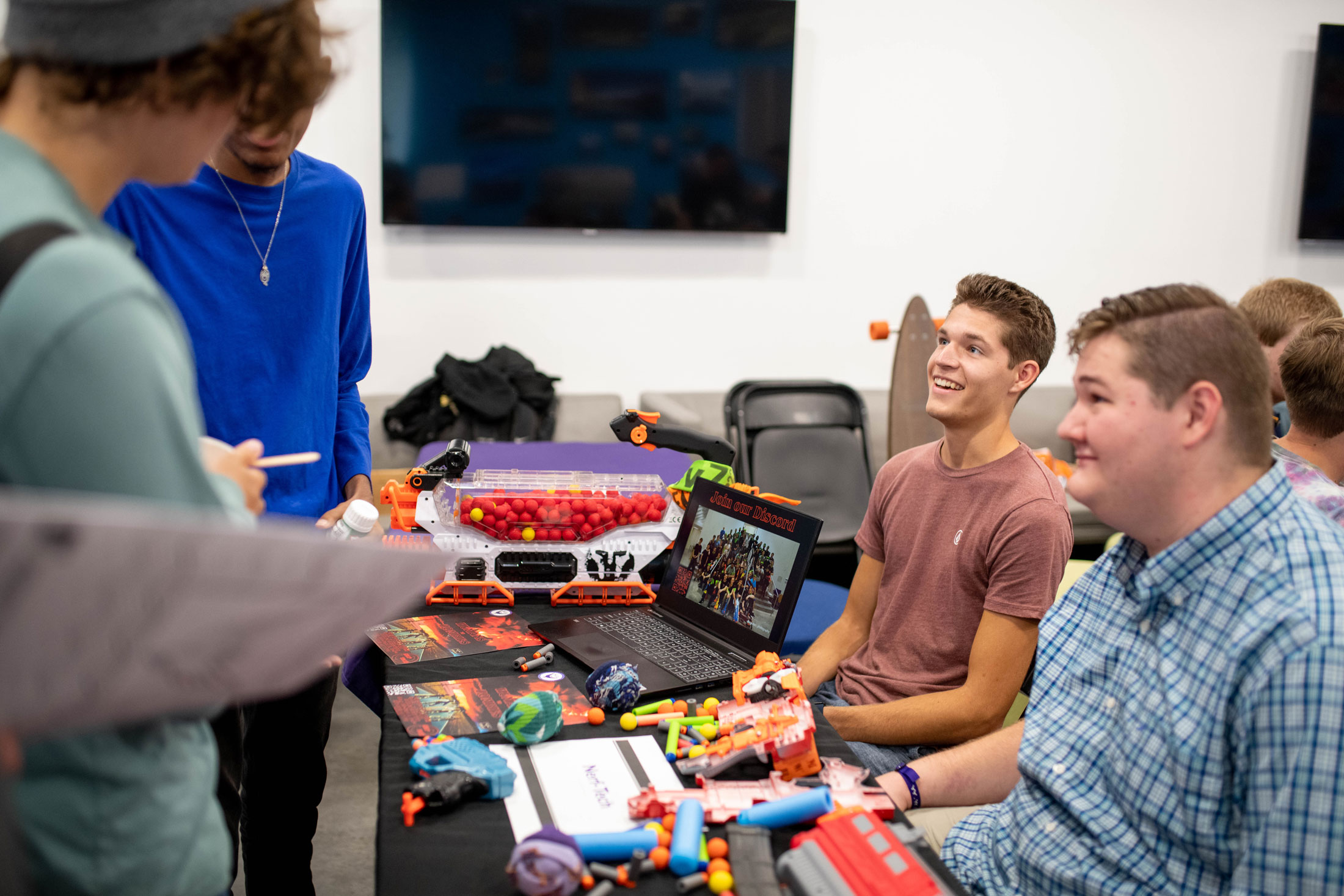 The Nest was transformed into a club-recruiting mecca on Thursday, Aug. 25 at Club Row, a large, student-run event that provides a platform for student organizations to share what they do and recruit new members at the start of each semester.
"Getting involved is a way to really become a better student," said junior computer science major Melia Rodriguez, who also is the Student Government Association (SGA) president. "We think if you find your niche, you find your people and you will have a support structure and system that will help you throughout your years here at Florida Poly."
The bi-annual event is hosted by the SGA. With clubs as varied as the American Society of Mechanical Engineers, Chess Club, Music Club, and Student Government Association participating, there were offerings for nearly every student interest.
Elijah Garmon, a sophomore majoring in computer science, is president of the Tabletop Club, which focuses on games like Dungeons and Dragons and Warhammer 40,000. He said the event has helped the club have great growth so far.
"We already have like 50 or 60 people who say they want to join the club and participate," Garmon said. "I really like Club Row. It's extremely useful for getting to know people on a more personal level."
Both new and returning students took advantage of the opportunity to explore ways to expand their campus footprint.
"I'm trying to get involved as much as possible," said freshman computer science major Marisa De Cormier. "It's good to experience things. I joined the Astronomy Club and I think that's going to be great because you can talk to everybody about the stars just to get involved and start talking to people."
De Cormier also plans to join the American Society of Mechanical Engineers.
To learn more about campus organizations and their upcoming events, visit Phoenix Link.
Contact:
Lydia Guzmán
Director of Communications
863-874-8557