Data Science & Business Analytics charge ahead at Florida Poly
The Department of Data Science and Business Analytics at Florida Polytechnic University has focused on cultivating a tech-forward, industry-leading program since its inception in 2014. The department's stature in the academic world has grown steadily, positioning it to attract standout faculty, conduct innovative research, and host prominent conferences.
"The department's success demonstrates that Florida Poly is at the forefront of emerging technology," said Dr. Shahram Taj, chair of the Departments of Computer Science and Data Science and Business Analytics at the University. "I'm very glad that within just six or seven years, we have brought in excellent programs with high demand in high-tech and high-paying jobs."
A strong hallmark of the department's success occurred in June 2022, when it hosted the IEOM Seventh North American Conference on Industrial Engineering and Operations Management. IEOM – the Industrial Engineering and Operations Management Society – selects a prominent institution to host the important event each year. Conference Partners included the University of Central Florida, Ford, Siemens, and Purdue University. The event brought representatives from many countries, including Peru, Israel, Canada, Portugal, and Germany.
"It shows the caliber of Florida Poly that within a few years has become a magnet for attracting well-known organizations asking us to host their conferences," said Taj, who is an IEOM fellow.
In addition to keynote and other presentations, the event included master's thesis and doctoral dissertation competitions. Florida Poly also opened a student chapter of IEOM during the event.
Dr. Rei Sanchez-Arias, assistant chair of the Department of Data Science and Business Analytics, said another factor in Florida Poly's rising stature is the growing importance the programs have in industry.
"Our disciplines are now playing a fundamental role in disciplines that IEOM traditionally had participants from, like industrial engineering," Sanchez-Arias said. "Even though there were a lot of industrial engineers in the audience, all of them are adopting technologies and methods that are part of DSBA programs and curriculum."
To remain on the leading edge, Florida Poly's departments of computer science and data science and business analytics work to stay informed about evolving industry standards.
"We look at what is occurring in academia and industry, and we change our curriculum as needed every semester," said Dr. Doga Demirel, assistant chair of the Department of Computer Science.
Taj said he is looking forward to driving the department toward additional programs of study that will benefit the region and the state.
"By creating engineering programs for high-tech industry with high-paying jobs, it will significantly increase the economic development generated by Florida Polytechnic University," he said.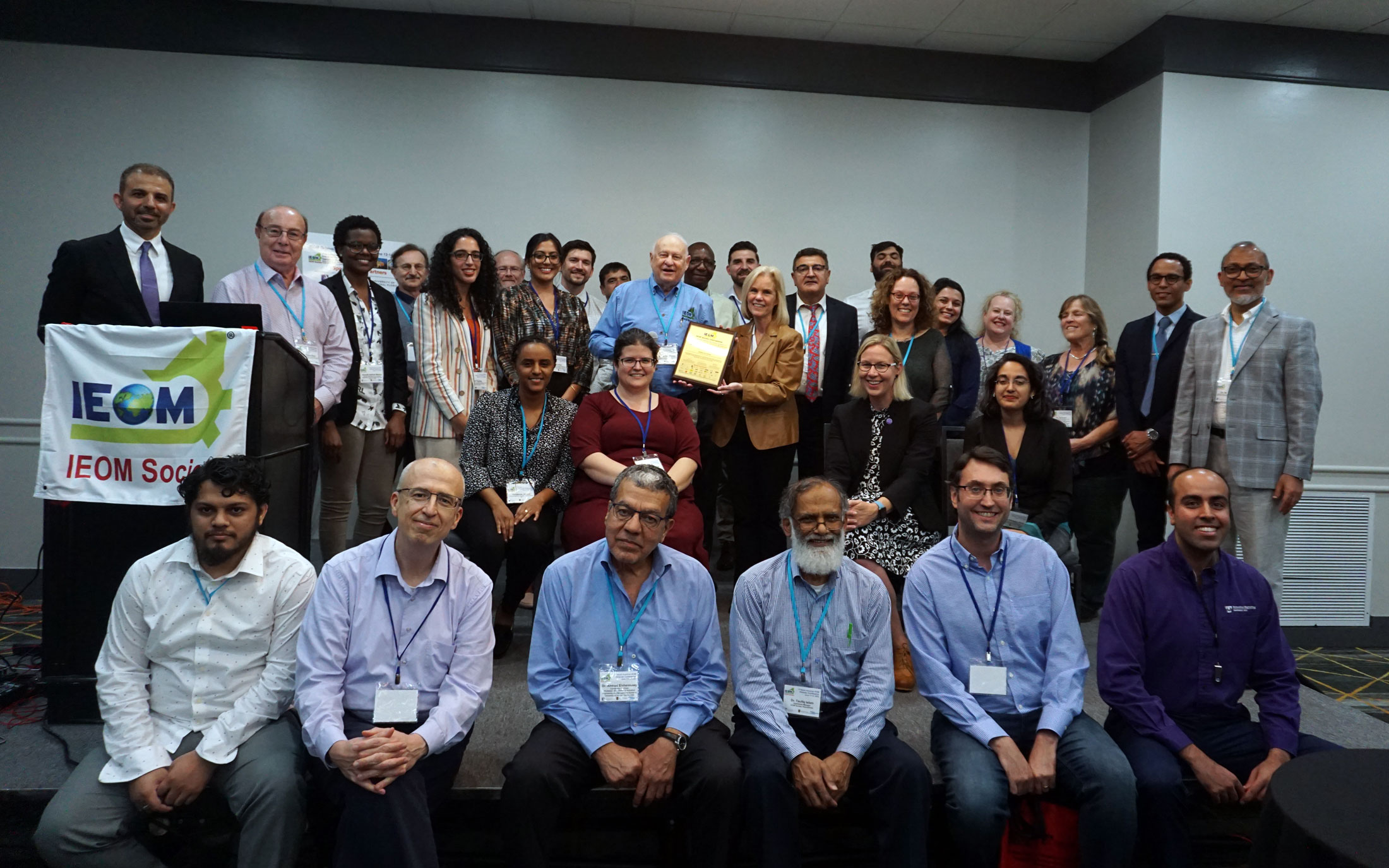 Contact:
Lydia Guzmán
Director of Communications
863-874-8557