Esteemed attorney named new Florida Poly VP and general counsel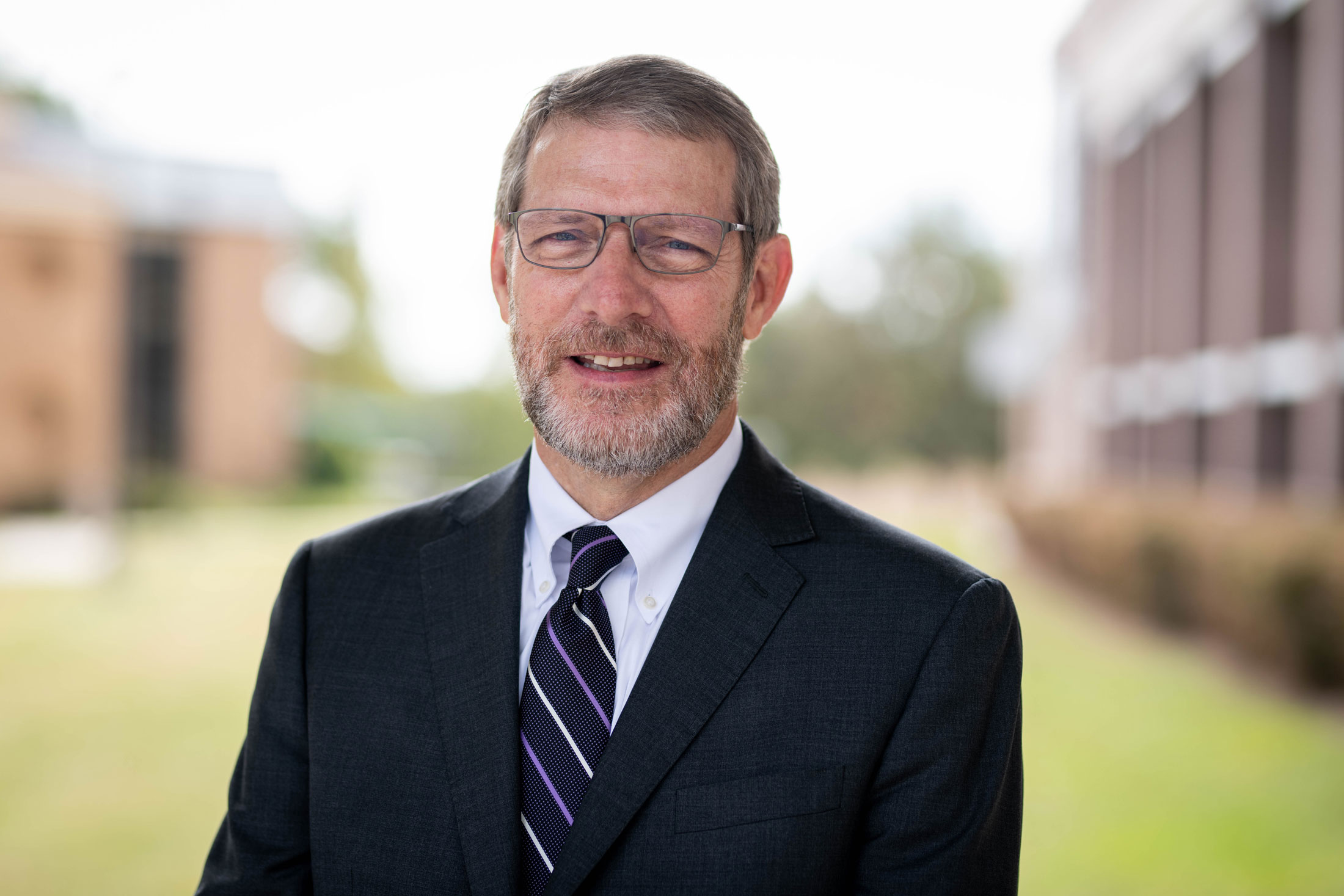 Longtime attorney and higher education leader David Fugett has been named vice president and general counsel at Florida Polytechnic University. Fugett joins Florida Poly with more than 25 years of experience in law and a distinguished record of serving his community.
Fugett joins the University after serving four years as general counsel and prelaw advisor at New College of Florida. Prior to that, he was general counsel and chief litigation attorney at the Florida Department of State, and assistant attorney general at Florida's Office of the Attorney General. He received his juris doctorate from the University of Georgia School of Law and began practicing law in 1990.
"I enjoy working in the State University System. Having the chance to work at Florida Poly affords me the opportunity to continue my work in the SUS and at a bit of a younger school that I think is hitting the target really well with what the State University System wants to do in terms of preparing students for the next step," Fugett said. "Just one good example is how Florida Poly extensively uses project-based learning."
Dr. Randy K. Avent, the University's president, said Fugett will be a strong addition to Florida Poly's forward-thinking leadership.
"I couldn't be happier to have David joining Florida Poly in this critical leadership role," Avent said. "David's deep understanding of our State University System and the law as it relates to institutions like ours will allow him to hit the ground running."
Fugett said he is eager to get to know the campus and its students better so that he can begin advocating for positive growth at the University.
"I want to be service-oriented, and not simply a hall monitor or human speed bump that says no all the time," he said. "We're in the service industry as attorneys, and that's what I want to communicate to the folks at Florida Poly."
Fugett also is excited to take part in some of the University's beloved traditions, like Florida PolyCon, an annual celebration of comics, anime, video games, and all things geek. He has a longtime love of games like Dungeons and Dragons, and an extensive comic book collection that began in childhood and now boasts pieces like the collector's edition of Neil Gaimon's The Sandman, the complete Akira Series, and many Marvel and DC superhero comics.
"I'm very careful in terms of what I buy now, but I still have all my old comics, including the ones from when I was a kid," he said.
As Fugett settles into Florida Poly's culture and community, he is mindful of his responsibilities to the University and its employees and students.
"Florida is the number-one state university system in the United States for a reason, and Florida Poly is part of that reason," he said. "I'm here to help and I want to help in any way that I can."
Contact:
Lydia Guzmán
Director of Communications
863-874-8557