Students and employers connect at Fall Career and Internship Fair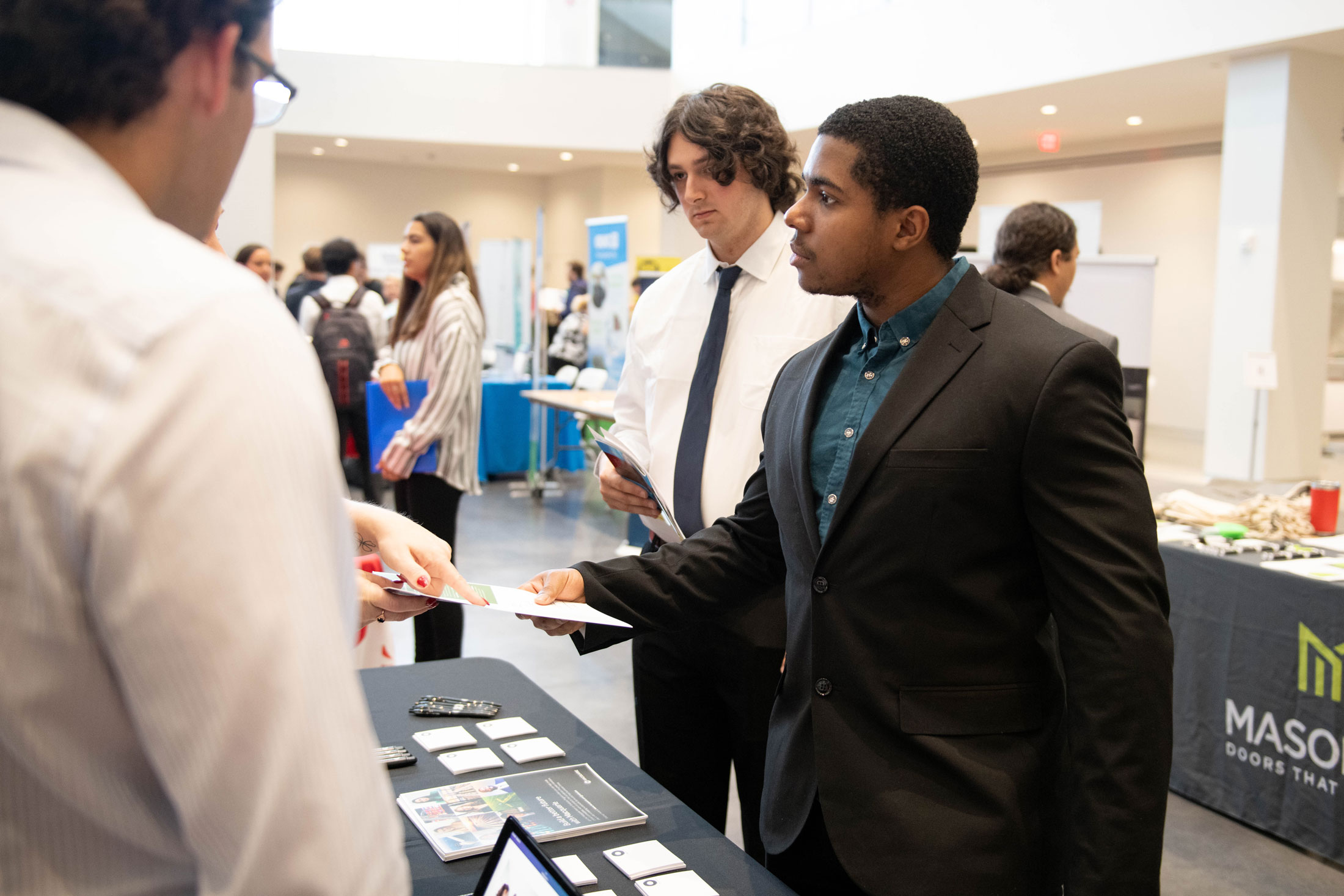 Companies from all over the state looking for high-skilled interns and employees descended on Florida Polytechnic University's new Applied Research Center on Thursday, Oct. 13, for the annual Fall Career and Internship Fair.
About 65 employers participated in the event, hoping to win the attention of highly qualified and enthusiastic students. Some of the companies included the Walt Disney Company, Saddle Creek Logistics Services, Publix Supermarkets, TLC Engineering Solutions, and the City of Lakeland.
Lori Setera, a human resources representative from Aero Simulation Inc., said the Tampa, Florida, -based company enjoys attending Florida Poly career fairs because of the quality of its graduates. The company produces flight simulators for use in the U.S. Department of Defense's pilot training.
"We have six Florida Poly graduates that work for us now and every one of them is great," Setera said. "Four are in avionics, one in computer systems, and one in electrical engineering."
Students of all classifications and majors poured into the building's large atrium to put their best face forward, connect with potential employers, and network.
"It went great. I looked at a few companies already and they seem really promising, especially Publix, and Disney was good as well," said Jasmine Brown, a senior majoring in computer science at Florida Poly.
Rosely Machado, a senior majoring in computer science with a concentration in big data analytics, was excited to attend the career fair in the University's newest academic building.
"This is great, and you can see all the companies that are here all at once," she said. "I am trying to network and learn about companies to possibly get an internship."
Machado was hoping to again connect with Catalina, an analytics-focused, St. Petersburg, Florida, - based marketing company at the event.
"I've been looking at them since the last career fair and what they do really interests me," she said.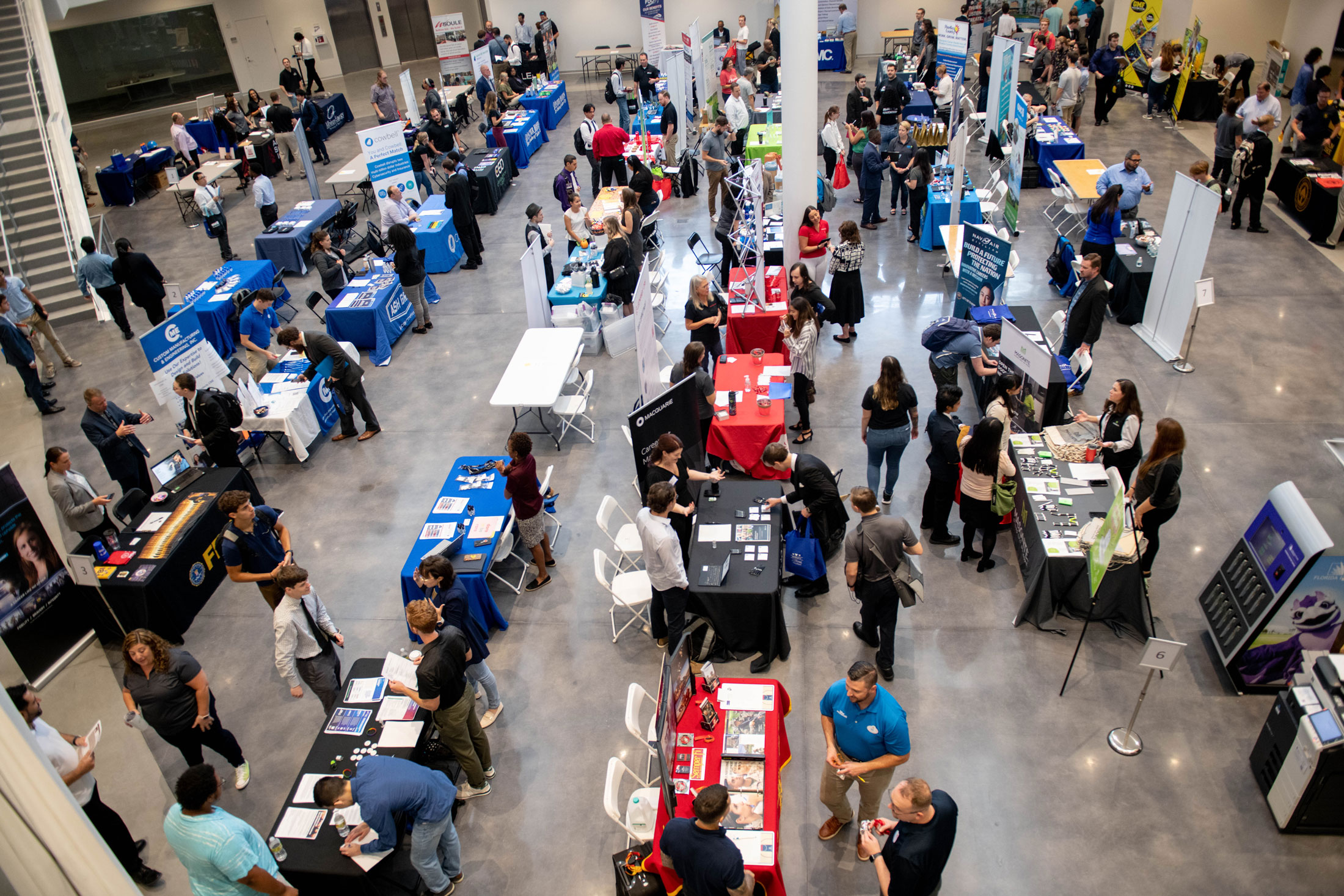 Contact:
Lydia Guzmán
Director of Communications
863-874-8557