Transfer students reach for personal success at Florida Poly
Celebrating Transfer Student Week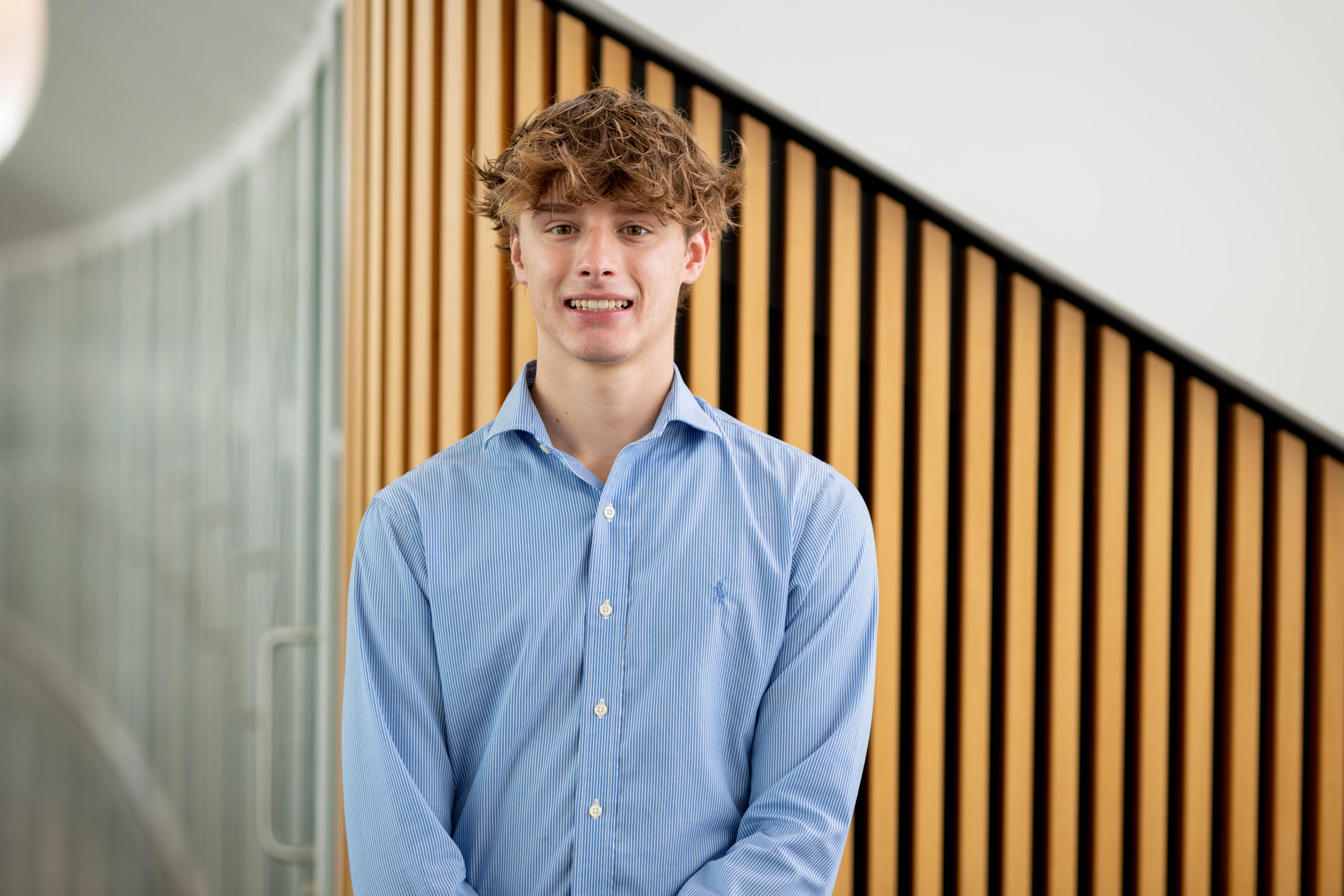 Gabriel Pinson's fascination with energy has taken him from a student at Pasco-Hernando State College to an oil and gas employee in Wyoming to his current role as a mechanical engineering student at Florida Polytechnic University.
Pinson, now a junior, said Florida Poly is offering him the best education to launch him into a career in energy or defense. He transferred to the University in the fall of 2022.
"This is a great environment for focusing," Pinson said. "You're with like-minded people, that's one of Florida Poly's main attractions. You also have professors with much smaller classes who are more in touch with students."
Pinson's educational journey began when he earned his associate degree while still attending Pasco High School in Dade City. That carried him to a period at the University of Wyoming where he studied petroleum engineering and began work as an oil field pumper for K.P. Kauffman, gaining hands-on experience in a field he was passionate about.
"It was awesome. Some of the work outside was negative 20 degrees and it was a little rough, but it was a great experience," he said. "I got to see how classroom engineering translates to the real world."
After a nanotechnology project introduced Pinson to the world of material sciences, he decided to shift his educational focus to mechanical engineering, which has many kinds of employment opportunities. Now that he transferred to Florida Poly to work toward his mechanical engineering goal, he is happy to be involved on campus, including working at the Student Development Center's gym, and participating in intramural sports.
For Johanna Campbell, a junior studying mechanical engineering, attending Florida Poly was an easy decision. She also earned her associate degree with dual enrollment at Viera High School and Eastern Florida State College on Florida's east coast.
"I took some extra classes after high school so I could transfer over to Florida Poly," she said. "When I visited here, I felt like this should be my school, so I came here."
Campbell, who transferred in the spring of 2021, said she enjoys the University's small classes and tight-knit community. She is active on campus with roles as an orientation leader, Peer Health Educator, and in the American Society of Mechanical Engineers.
"I like that the professors are available, and the classes are small," she said. "I don't do well in larger classes where I can't relate one-on-one with the teacher. I feel like I'm not held as accountable in large classes because you're just one of many faces, and here it's more personal."
Contact:
Lydia Guzmán
Director of Communications
863-874-8557