IFF launches Florida Poly partnership with $125K scholarship and research fund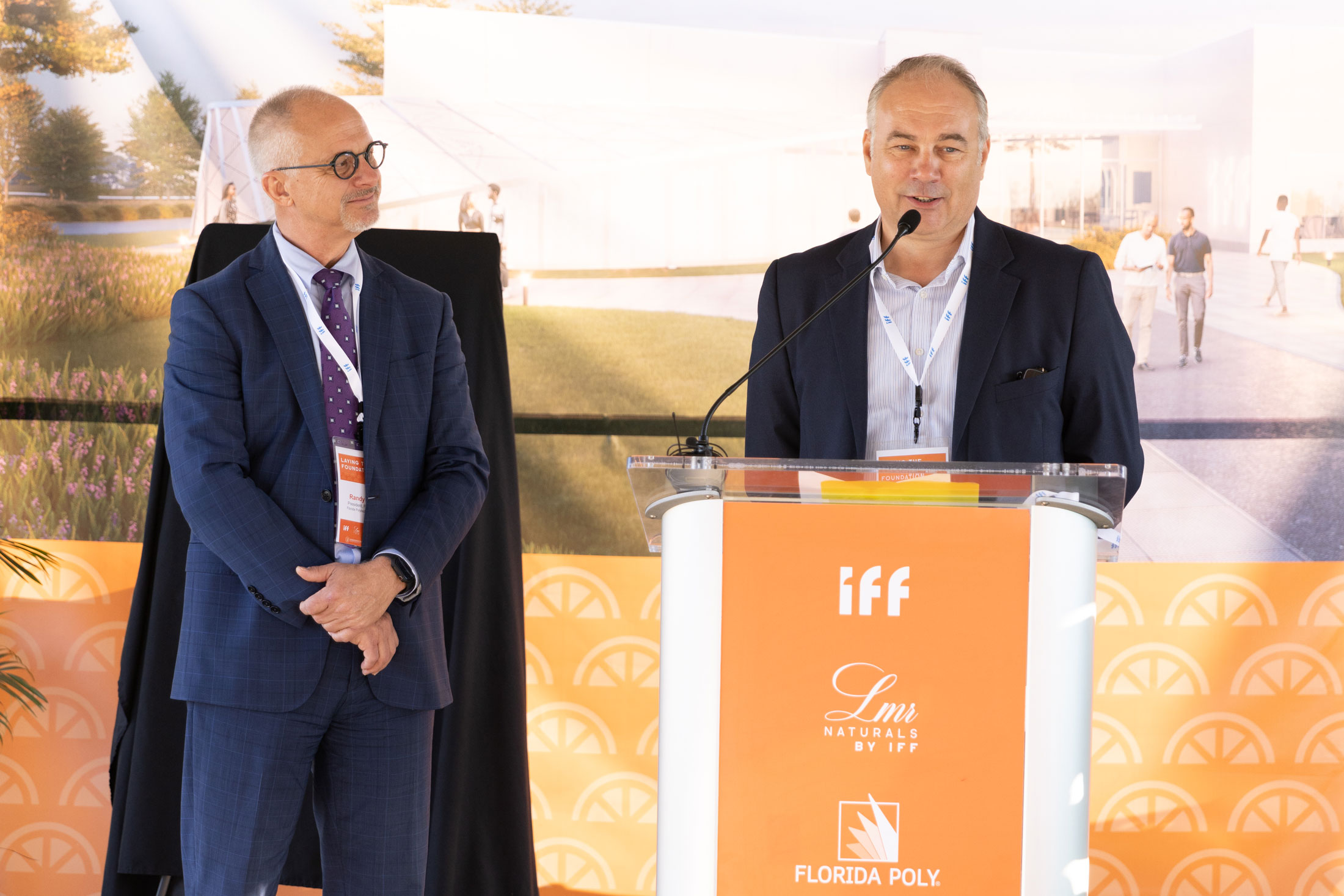 IFF (NYSE:IFF) announced a $125,000 gift to Florida Polytechnic University, as both entities laid the foundation for a first-of-its-kind partnership between the University and the Fortune 500 company.
IFF officials said the donation will be divided in two important areas: $25,000 for student scholarships and $100,000 for a new research fund to support faculty projects. The announcement was made during the recent groundbreaking ceremony for IFF's new Global Citrus Innovation Center to be located on the University campus.
"As we lay the foundation for this great affiliation with Florida Poly, it is very important for IFF that we support the strong collaboration we strive to have with the faculty and the students," said Karel Coosemans, IFF's global innovation program director. "We are looking forward to creating a new ecosystem in which the University and IFF come together to foster the development of innovation and its advancement to market."
IFF will be the first company located on Florida Poly's campus. Its nearly 30,000-square-foot Global Citrus Innovation Center will support citrus research and development. The state-of-the-art facilities also will include sensory and experience venues, research labs, processing, analytical departments, a fully equipped citrus garden, and amenities for hosting customers and partners.
The company, headquartered in New York, anticipates providing internships and job opportunities for Florida Poly students in areas of research and development, customer experience, supply and operational coordination, and entrepreneurship. Additionally, IFF will support the University through funding and collaborating on faculty research, sponsoring senior capstone projects, and supporting academic programs.
"We are very grateful to IFF for their support of our students and our entire University community with this generous gift," said Dr. Randy K. Avent, president of Florida Poly. "This research fund will be of great service to our faculty, and the scholarships will be life-changing for many students who may not otherwise be able to achieve their educational goals.
"We are proud to be in partnership with IFF and are excited to see how we grow in our collaborative effort and the advances we will make."
IFF's Global Citrus Innovation Center is slated to be completed in late 2023.
Contact:
Lydia Guzmán
Director of Communications
863-874-8557