Johnson Scholarship helps academic dreams come true
Celebrating National Scholarship Month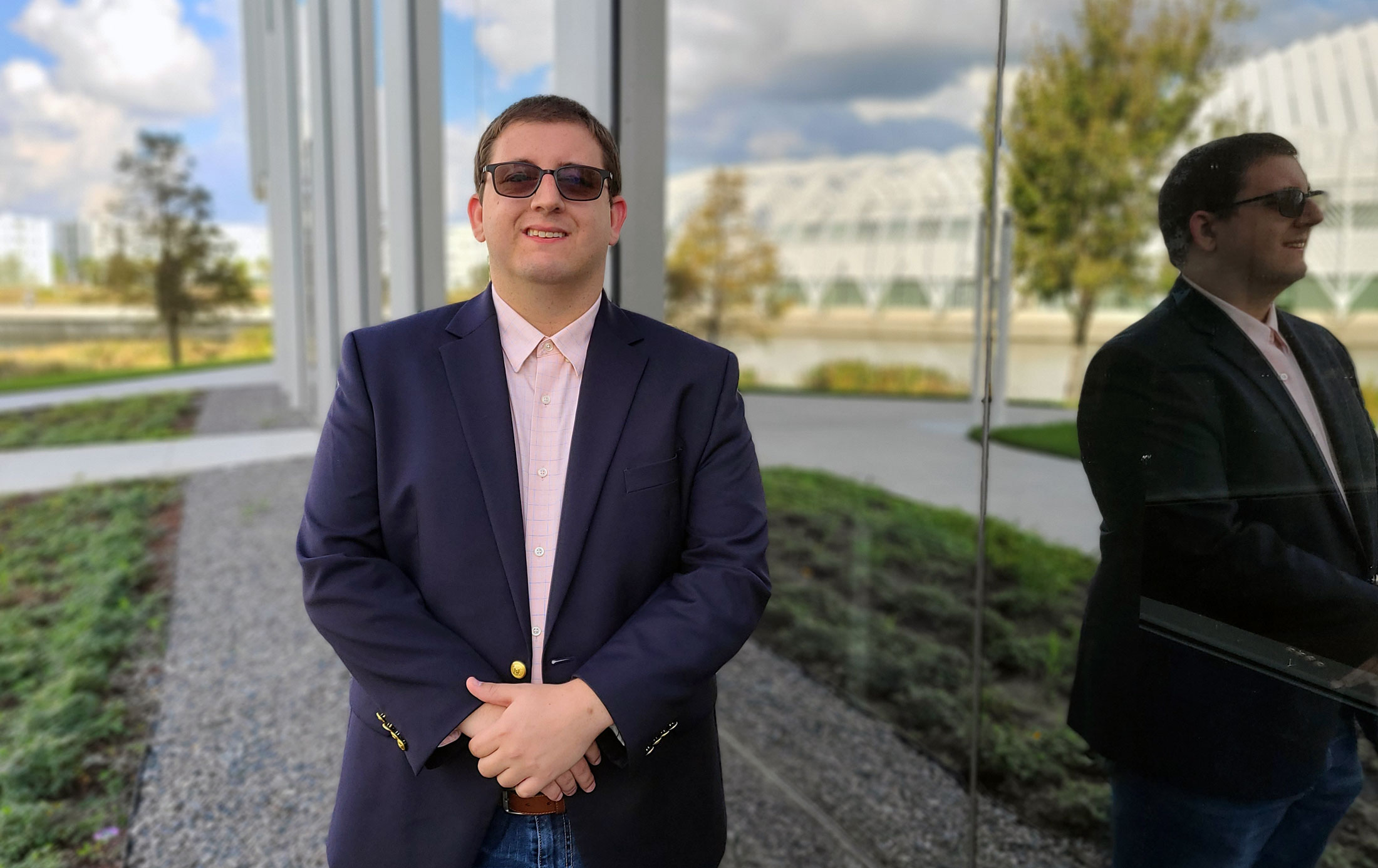 With the Johnson Scholarship Foundation's financial support and a fervent belief that he can succeed, Florida Polytechnic University senior Graham Gilbert is determined to reach his educational goals.
Gilbert, from West Palm Beach, Florida, is working toward a bachelor's degree in data science with a concentration in quantitative economics and econometrics.
"As college students, we probably all don't have amazing income, so it can be difficult finding the money for these degrees we want to obtain," he said. "Combined with other support, this really helps me. Otherwise, I might not be able to get my degree at Florida Poly, so this means everything."
The Johnson Scholarship Foundation's mission is to help the disadvantaged obtain education and employment, focusing on those with disabilities, those who are socially and economically disadvantaged, and Indigenous People. In Florida's State University System, Johnson Scholarships are awarded to students with disabilities, including 293 students system-wide in the fall of 2021 and 13 at Florida Poly. Scholarships funded by the foundation are distributed though grantee institutions like Florida Poly.
"We are very proud of the relationship Johnson Scholarship Foundation has with Florida Poly and all the schools within the State University System of Florida. It's a special relationship built in the early days of the foundation's history," said Robert A. Krause, the foundation's CEO. "It is our hope that each Florida Poly student who receives a scholarship through the JSF partnership will fulfill their potential and achieve a more independent, fruitful life."
Since the fall of 2014, 50 Florida Poly students have received the Johnson Scholarship, including 10 students this academic year.
In the 2021-2022 academic year, The Johnson Scholarship Foundation dispersed about $27,000 to Florida Poly, which then provided $12,400 in matching funds. In all, the University dispersed a total of about $39,600 to Johnson Scholars during that academic year.
"Florida Poly Foundation is honored and blessed to partner with Johnson Scholarship Foundation," said Kathy Bowman, Florida Poly Foundation's CEO. "Disability activist and poet Robert M. Hensel states, 'There is no greater disability in society than the inability to see a person as more.' We believe in seeing a person as 'more' and are thankful for our partnership to provide more scholarships to educate and support students with disabilities."
To learn more about this and other scholarships, visit the Florida Poly scholarships webpage.
Contact:
Lydia Guzmán
Director of Communications
863-874-8557