Alum turns entrepreneur with new video game design studio
Celebrating National Entrepreneurship Month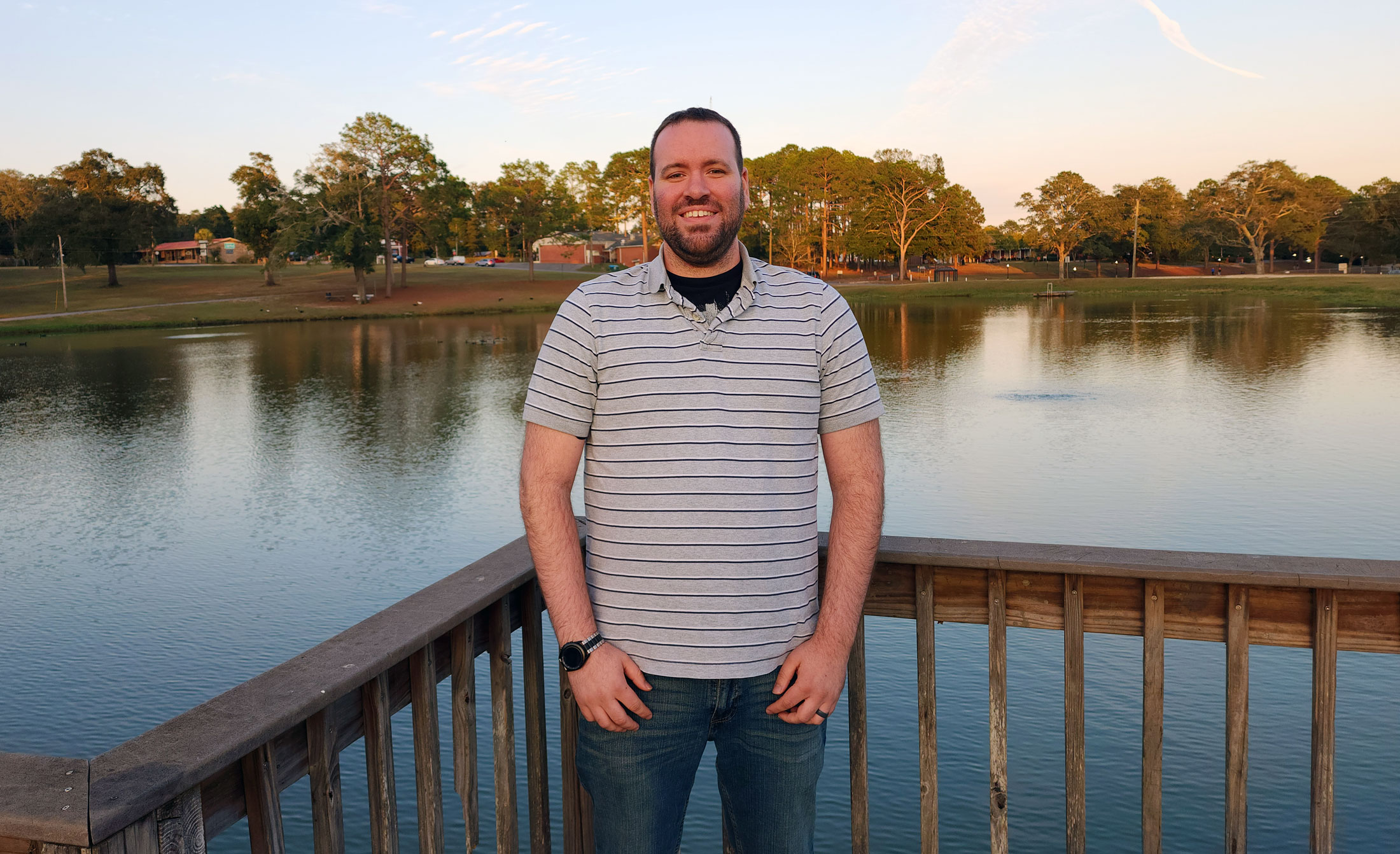 Florida Polytechnic University alum Chris Didier '18 is living out his childhood dreams. His professional life since graduation ushered him into the world of software engineering and development, and he has used this experience to launch his own video game studio.
"Growing up, I had a Super Nintendo and loved playing video games like Super Mario, Donkey Kong, Super Smash Bros., and Call of Duty – lots of Call of Duty," he said. "I still play games to this day, and now we've gotten to see the other side and are making them ourselves. It's a lot of fun."
Now CEO of DefectedGameStudio, Didier is creating Martian Resurgence, a phone-based, worldwide multiple player game that incorporates augmented reality.
"It's based on a sci-fi world of us colonizing Mars, and basically the player has to go collect resources throughout Mars and fight for control of the resources against other players," said Didier, who earned a master's degree in computer science from Florida Poly. "You have a city that is futuristic, and you live in a dome that encapsulates the city."
For the last year, Didier and his business partner have been working on the 3D models for the game and are now preparing for its launch in 2023. In addition to the studio's current phone-based game, his company is assisting clients in areas such as 3D modeling and augmented reality. His hope is to one day be able to dedicate his time fully to the game design studio.
But he also is happy now working as a software engineer for global technology company SAIC, at its operations at Eglin Air Force Base in the western Florida Panhandle. Prior to this, Didier worked as a test technician at L3Harris Technologies, and as a software engineer at ITD Food Safety.
It was at ITD Food Safety where he led the development of an augmented reality smart kitchen system – an experience that is helping to fuel his current entrepreneurial venture.
Didier said he is grateful for the boost his Florida Poly education gave his career.
"When I did my thesis under the master's program, I worked with the augmented reality headset software development system that was built using a game engine, so I had to learn how to use the game engine to use the headset," he said. "Learning that helped jump-start all of this."
Learn more about DefectedGameStudio online.
Contact:
Lydia Guzmán
Director of Communications
863-874-8557