Fall Game Expo spotlights student-created video games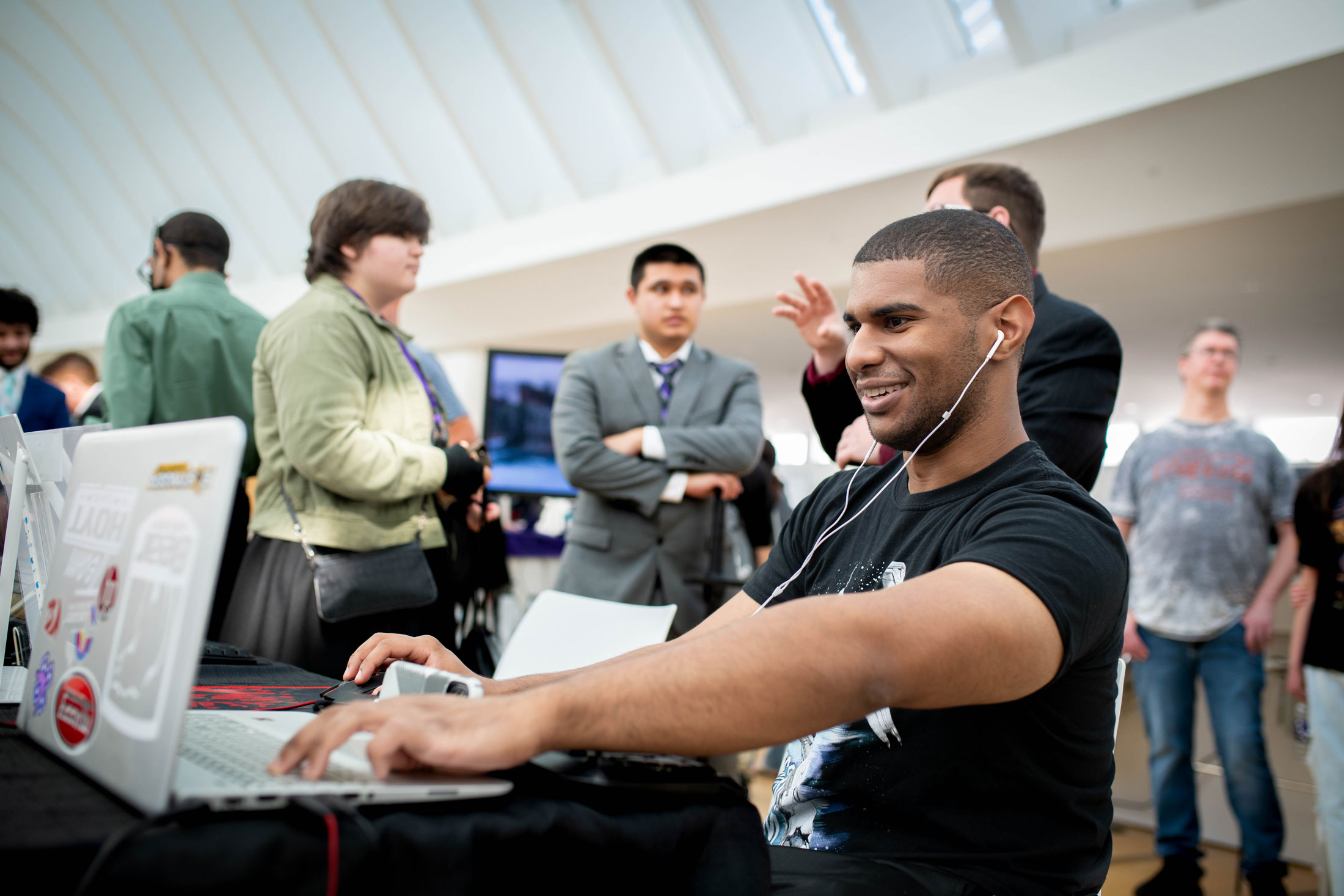 High school students from across the region flocked to Florida Polytechnic University on Saturday, Dec. 3, to try out student-created video games and learn about education and career paths in computer science during the annual Fall Game EXPO.
"The Game Expo provides Florida Poly students with a great experience seeing a project from design to completion, then presenting the project before the general public," said event organizer Dr. Bradford Towle, assistant professor of computer science at the University. "It is really the first time a student will experience the entire software design lifecycle."
Nearly 20 games were entered into the expo. While most were created by students in the Game Design 1 course, several were entered independently by Florida Poly students.
More than 100 high school students and their guests signed up to attend the expo and try out the games. Players had to opportunity to provide feedback to the emerging designers.
"High schoolers bring a lot of energy to the event and provide Florida Poly students with an opportunity to practice their marketing and communication skills," Towle said.
Senior Philip Wilson created the game Asteroidica with students Krister Lawlor and Charles Ross. He said he enjoyed the element of having so many high school students and others play the game.
"I love the feedback – it was overwhelmingly positive," said Wilson, who is majoring in computer science with a concentration in game development and simulation. "We were given feedback that will help make the user experience better."
In addition to the gameplay experience, visitors participated in several educational sessions, including a motion capture demonstration, an augmented reality discussion, and a session by Florida Poly alum Jake Thornton '19, who is now a software engineer at video game giant EA.
The next game expo will take place near the end of the spring 2023 semester.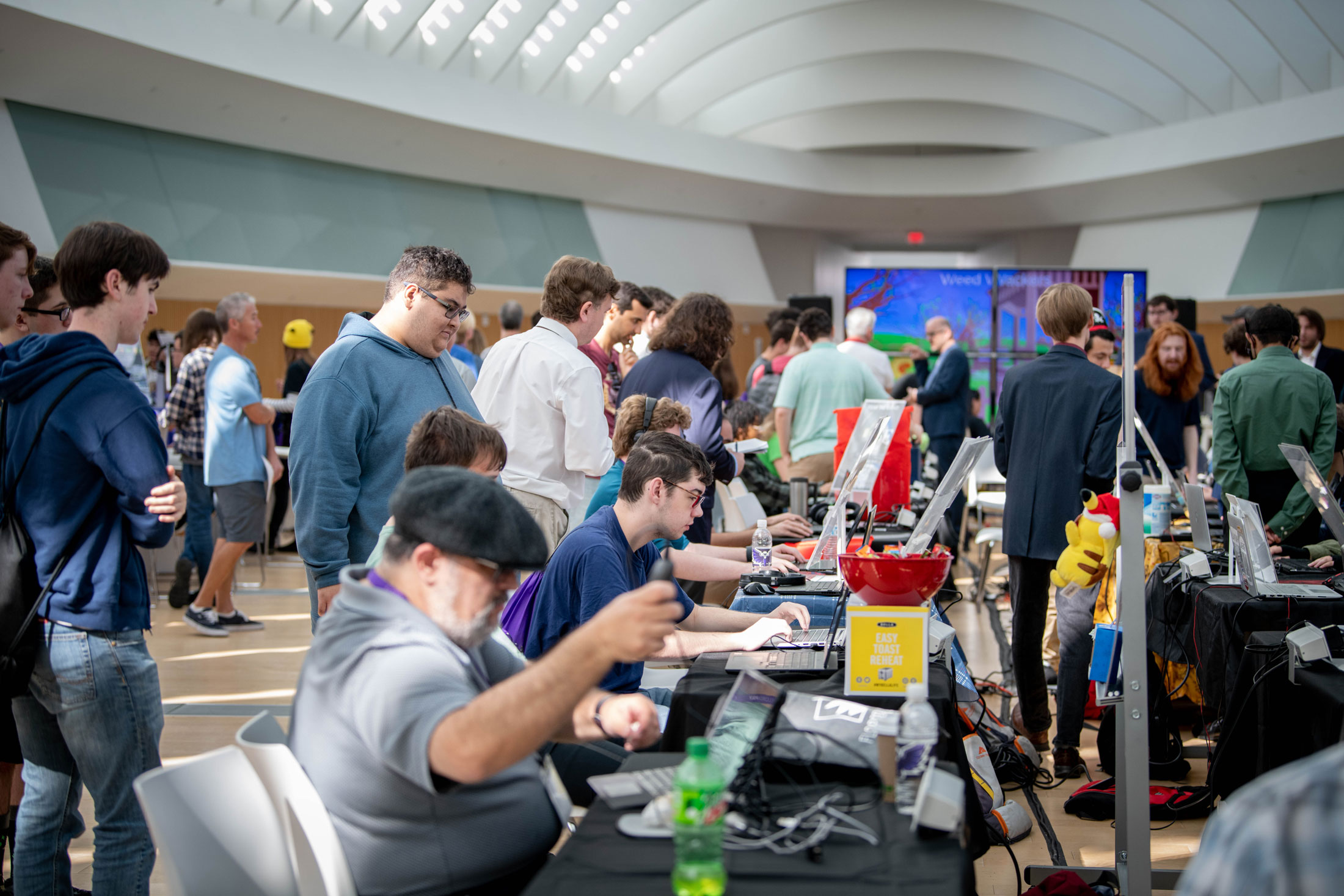 Contact:
Lydia Guzmán
Director of Communications
863-874-8557