Annual police toy drive boosts seasonal cheer in Lakeland and beyond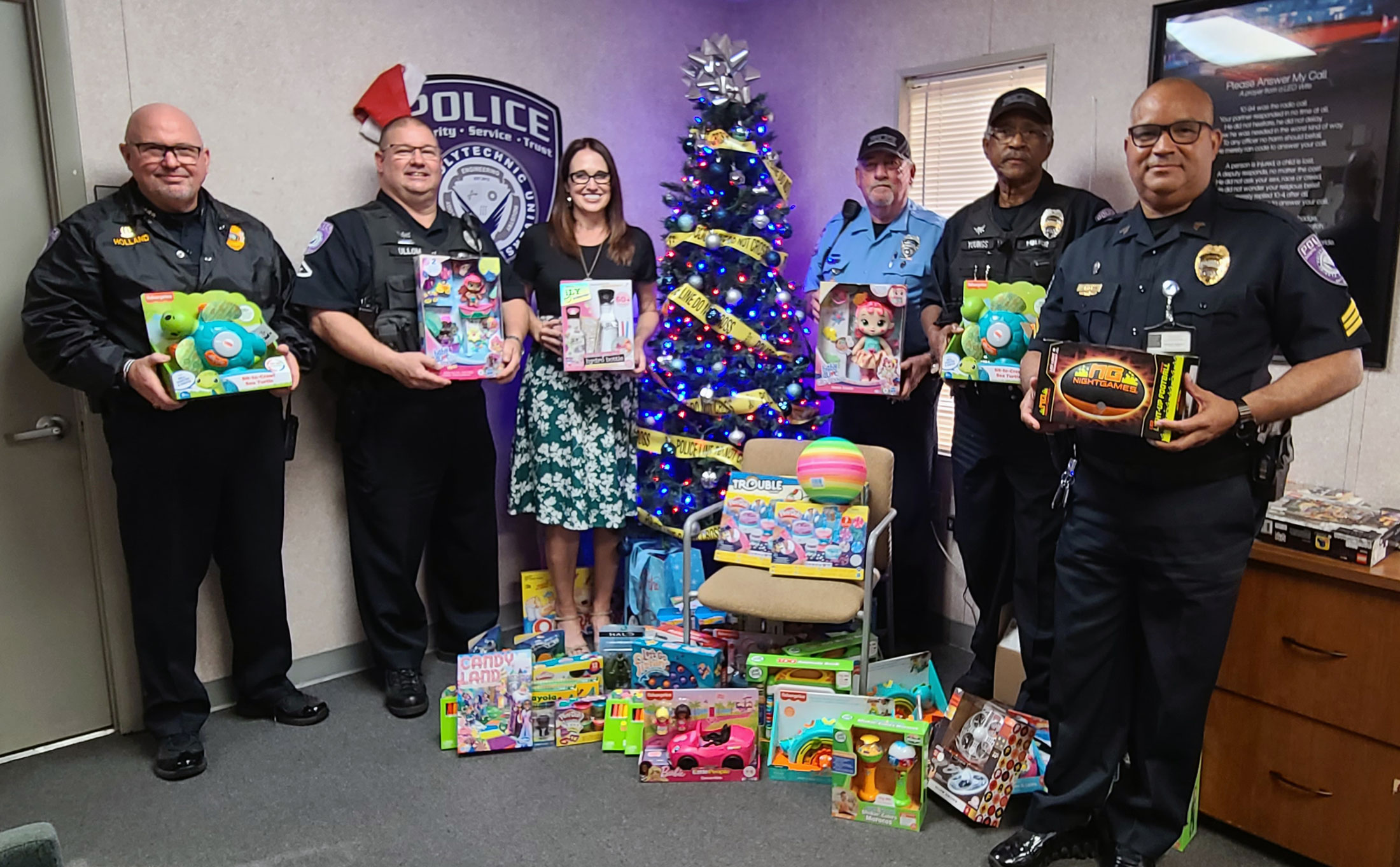 Deep into each fall semester, the Florida Polytechnic University Police Department starts preparing for one of its biggest outreach efforts of the year. The department is the mischievous group behind the annual toy drive benefitting children at Lakeland Regional Health Medical Center and a small rural community in Honduras.
University faculty, staff, and students donated dozens of unwrapped toys for kids of all ages, as well as money for the effort. Sgt. David Last and Sgt. Jeannette Leonard took on the job of going on a toy shopping spree with the cash donations.
"We take pride in giving back to the community," Chief Rick Holland said.
This is the toy drive's seventh year, and Holland said it has been successful in helping to replenish the toy reserves at Lakeland Regional Health every year.
"No one wants their child sick during the holidays, and the hospital makes it a priority to give every kid who enters a toy upon leaving," he said. "Not every child will have presents this year, and giving presents back to kids in Lakeland is a step in the right direction."
In addition to Lakeland Regional Health, the toy drive will also benefit an impoverished community in Honduras. Jorge Velazquez, a Florida Poly maintenance technician, has traveled to the region for several years, assisting the community in establishing sustainable projects that help the village. This is the second year that children in the community will benefit from the Florida Poly toy drive.
"I believe there is a calling that everybody should have to help others," Velazquez said. "Sometimes we don't know how blessed we are."
Holland said he is hopeful the annual toy drive continues as a tradition at the University for many years to come.
"I'm humbled by the fact that when we first started this, it was a just vision and now has grown into so much more, which warms my heart," he said.
Contact:
Lydia Guzmán
Director of Communications
863-874-8557