Fulbright Finland pact broadens global opportunities at Florida Poly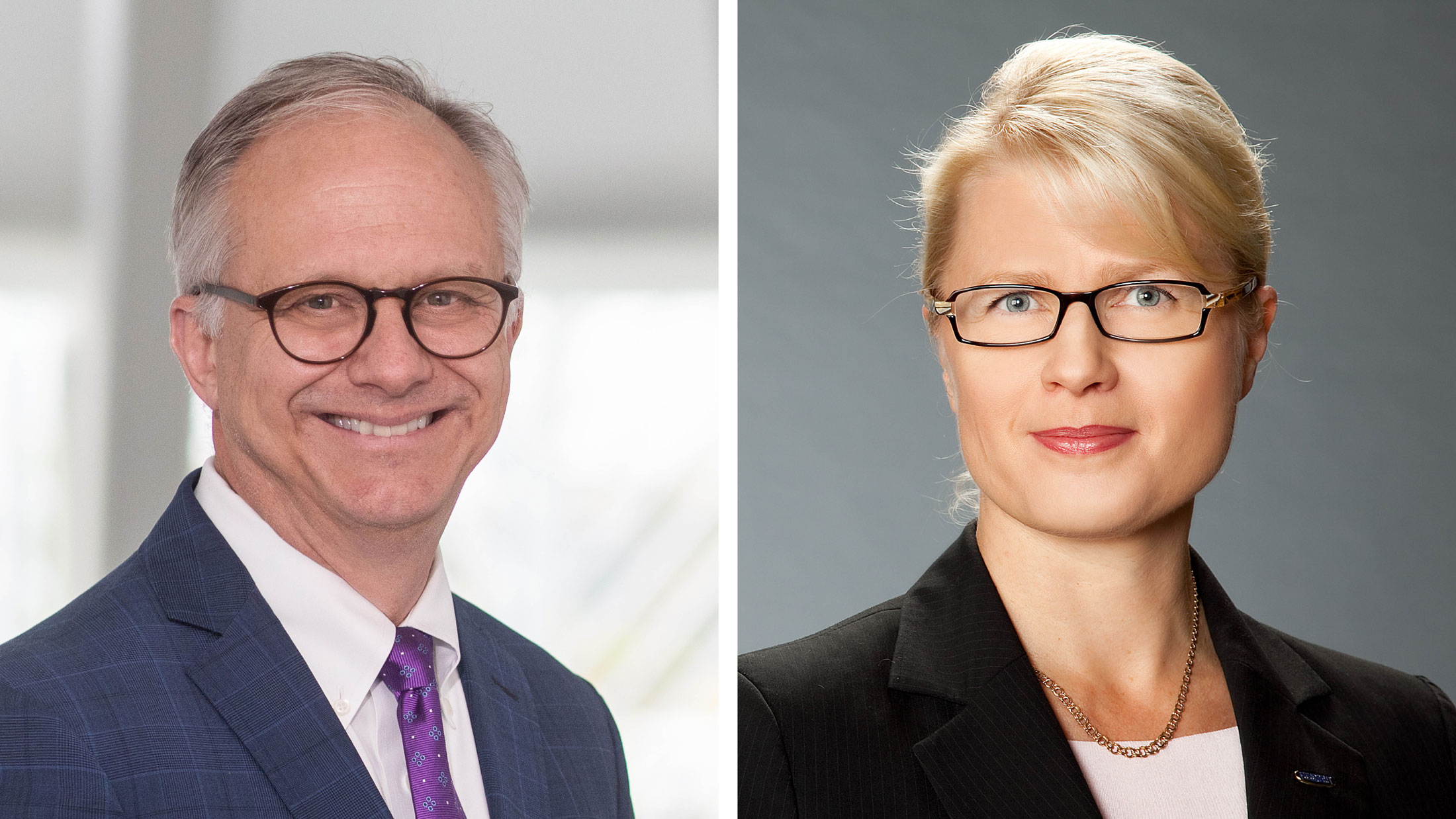 Officials from Florida Polytechnic University and the Fulbright Finland Foundation have signed an agreement to provide educational opportunities between the University and Finland.
The memorandum of understanding, which was signed by Dr. Randy Avent, Florida Poly's president, and Terhi Mölsä, CEO of the Fulbright Finland Foundation, will allow for the development of new international research collaborations. Finnish researchers and scholars will now be able to conduct research at the University and work with its students and faculty.
"I am delighted to open this new opportunity with Florida Polytechnic University," Mölsä said. "Our outstanding researchers will now have another strong partner in furthering their work in fields such as engineering and technology."
This is the third such agreement inked by Florida Poly this year. The University signed similar memorandums of understanding with Fulbright Italy in September and Fulbright Spain in November.
"It's very gratifying to see the tremendous growth of Florida Poly's reputation as an outstanding international research partner," Avent said. "Our agreement with the Fulbright Finland Foundation will drive our University community toward even greater exposure to global research and ideas while providing exceptional academic opportunities for local and Finnish scholars."
The pairing will be an important driver of mutual academic growth for years to come, officials said.
"The Finnish education system is one of the best education systems in the world," said Mustapha Achoubane, associate director of international relations at Florida Poly. "Certainly, this collaboration will boost our efforts toward attracting intellectual capital to better serve the University, the region, and the state of Florida at large."
The University now has partnerships with Fulbright organizations in Finland, Spain, Italy, Canada, Australia, Luxembourg, and Belgium.
The Fulbright Program operates between the United States and more than 160 countries to increase educational and cultural exchanges to study, learn, and pursue academic and professional projects. Since it began in 1946, the program has created pathways for learning for more than 400,000 scholars.
Contact:
Lydia Guzmán
Director of Communications
863-874-8557