Florida Poly alum achieves ambition of becoming cybersecurity pro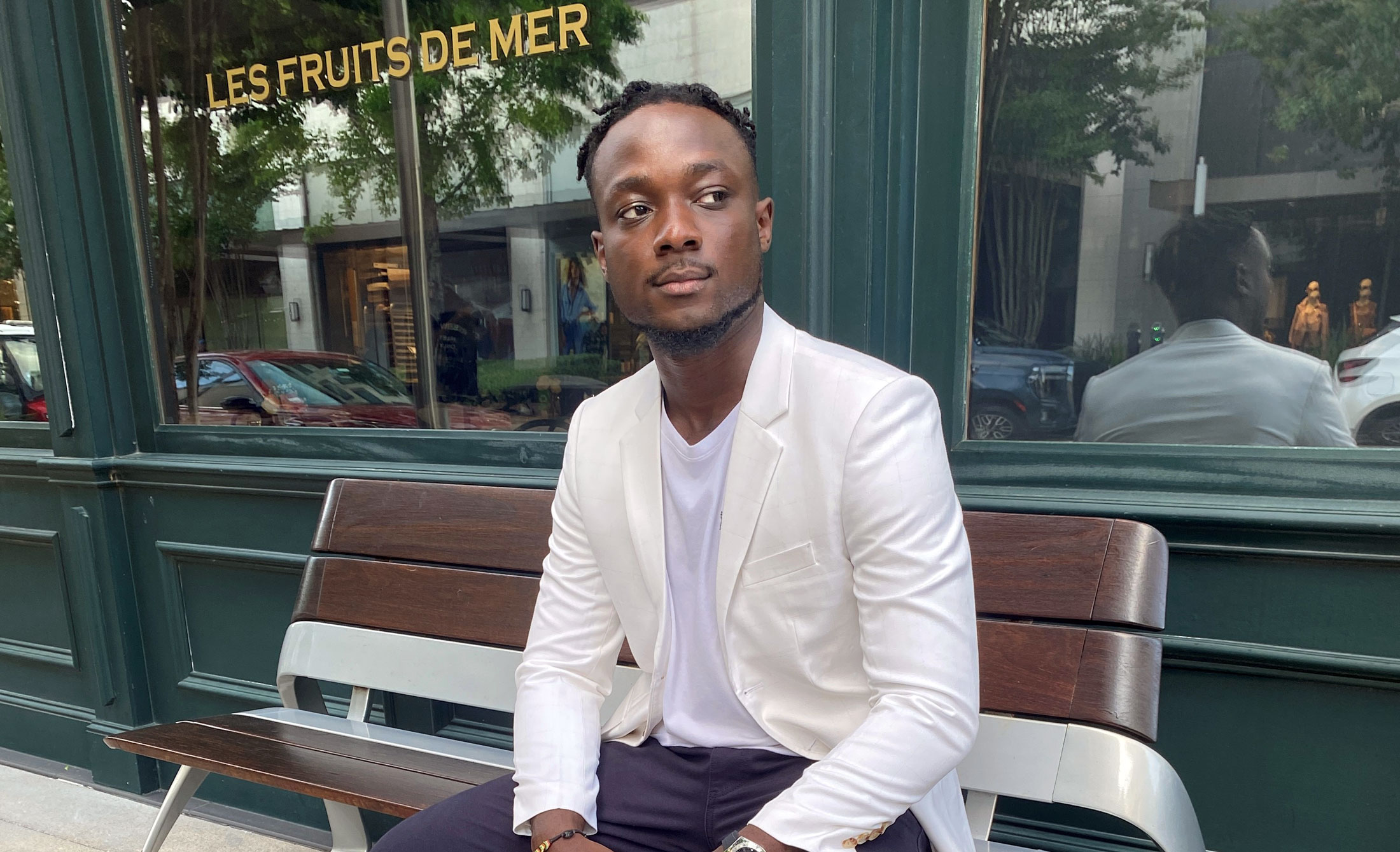 Osaki Pokima '20 pursued an education at Florida Polytechnic University to fulfill his goal of working in cybersecurity. Today, he is a senior implementation engineer at Fortress Information Security, based in Orlando, Florida. The company is one of the nation's largest cybersecurity providers of supply chain risk management and asset vulnerability management solutions.
"I support end users, which are our electric company clients, during implementation, coordination, and troubleshooting with Fortress' third-party risk management software," said Pokima, who received his bachelor's degree in computer science with a concentration in cybersecurity.
Pokima made the transition from junior implementation engineer to senior implementation engineer at the company in just a year and a half. His job includes regular meetings with clients, developers, and team members, as well as project management duties.
"We do a lot of in-between communication about what the client wants, what is possible, and what our developers can create to make the client happy," he said.
Pokima said his interest in cybersecurity began when he was a student at West Orange High School in Winter Garden, Florida.
"Cybersecurity was intriguing, and I was always on computers, so when I heard about Florida Poly and their cybersecurity program, it really sparked my interest," he said. "Cybersecurity is very important, and, in the future, it will become more crucial than ever to have cybersecurity experts out there."
The knowledge Pokima gained during his years at Florida Poly was exactly what he needed to hit the ground running in the field, he said.
"While I was working full-time at Fortress, I had to complete the Security+ certification to fulfill Department of Defense requirements" he said, adding that he studied for nearly two months to achieve the certification.
"A lot of principles on the exam were exactly what I learned at Florida Poly," Pokima said. "Even the career fairs at Florida Poly were helpful because you got to talk to a lot of higher-up people, which helped me gain the confidence I needed. Going to hackathons and doing projects also helped me worked well with a team, and this all contributed to the success I have today."
Contact:
Lydia Guzmán
Director of Communications
863-874-8557