Florida Poly student uses 3D printing to help injured turtles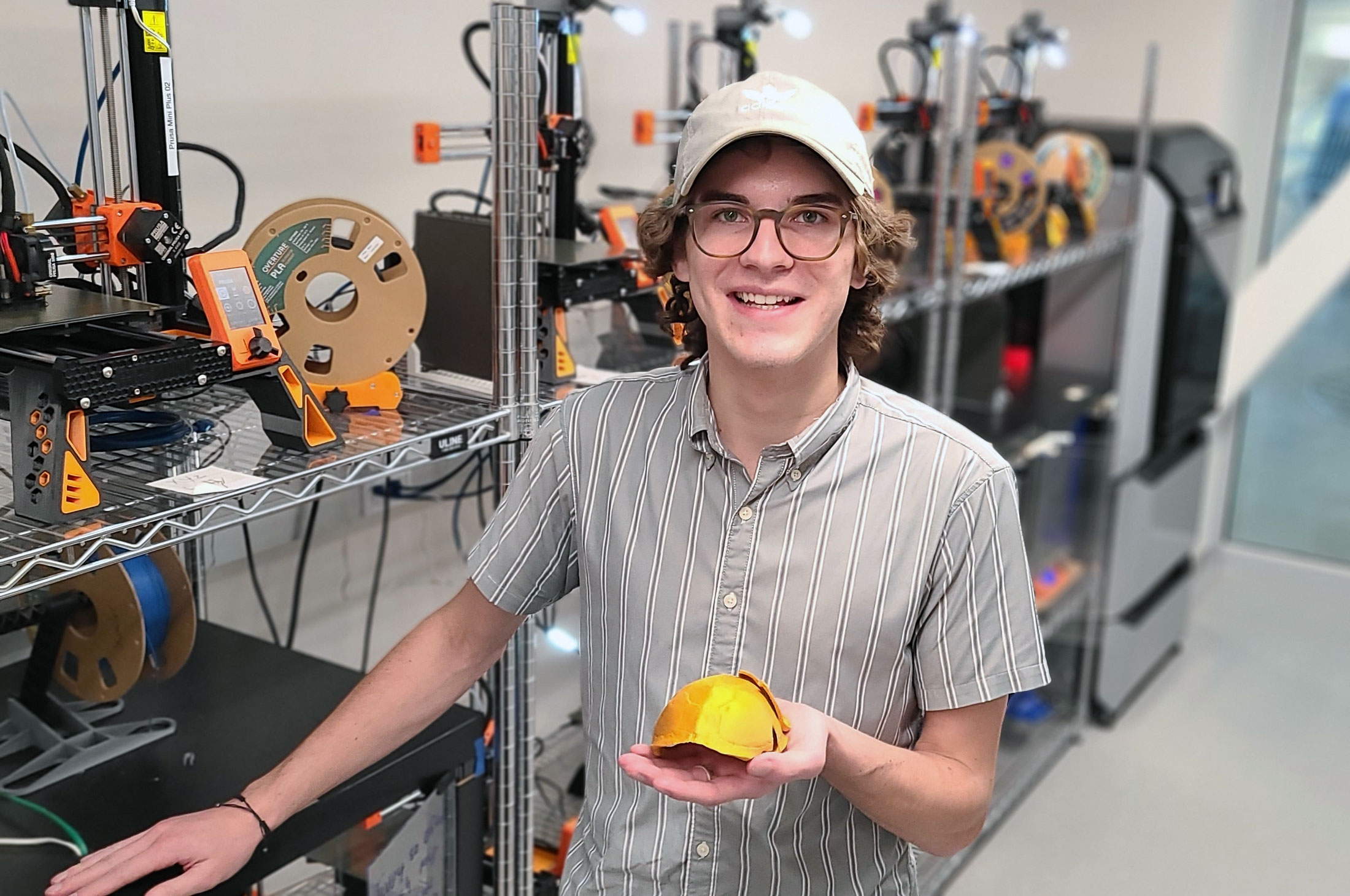 Injured turtles and tortoises throughout Florida now have a stronger chance of survival thanks to Florida Polytechnic University mechanical engineering student Matthew DeCicco.
DeCicco stepped in to help nonprofit agency Swamp Girl Adventures when it reached out for technological assistance. The education and wildlife rehabilitation organization, led by reptile rehabilitator Kim Titterington, approached the University looking for help creating lifelike turtle shells to enhance its educational training for other wildlife rehabilitators.
DeCicco immediately went to work 3D printing 30 turtle shells to help in the effort. Titterington then used the shells in a recent class on turtle rehabilitation at the Florida Wildlife Rehabilitators Association 2023 Symposium in Kissimmee, Florida.
"I had a tortoise when I was growing up, so it's full circle now," said DeCicco, a junior from Granby, Colorado. "Now I get to use my skills as an engineer to help turtles and tortoises."
For a week and a half, DeCicco worked on the project, using Prusa MINI+ printers located in the 3D printing lab inside the Applied Research Center to print shells from PLA printer filament.
"Their mission really aligns with the animals' survival, and we're using technology to further those goals," said Dr. Matt Bohm, director of industry engagement and capstone projects at Florida Poly. "This is helping in a nice, feel-good way that takes you out of the engineering zone where you're trying to get the parts to work, and implements engineering for a direct benefit to the community."
In Florida, most of the injured turtles and tortoises that are found have been hit by a car, Titterington said. Her nonprofit, based in Central Florida, cares for roughly 300 such cases every year.
"I teach about reptile rehabilitation," she said. "There are proper and new, inventive ways you can repair a turtle or tortoise shell."
The shells Titterington requested for the project were 3D printed with pieces of shell missing like a puzzle. The missing pieces also were 3D printed. Her educational effort with the shells taught techniques to secure and stabilize fractures.
"In the past, we would drill holes and place screws there with wires to reduce fractures, but that way meant you also have a hole now that needs to heal and another process that requires sedation," Titterington said.
The new method she is teaching sees rehabilitators learn to adjust a shell piece and secure it with wires attached to hook-and-eye closures similar to those found in brassieres. The closures are glued in place with a solution similar to the one that creates acrylic nails.
"I have been so excited to work with Florida Poly again to create these turtle shells," said Titterington, who also received assistance from the University in 2019. "The work they do is amazing and I'm grateful for their help."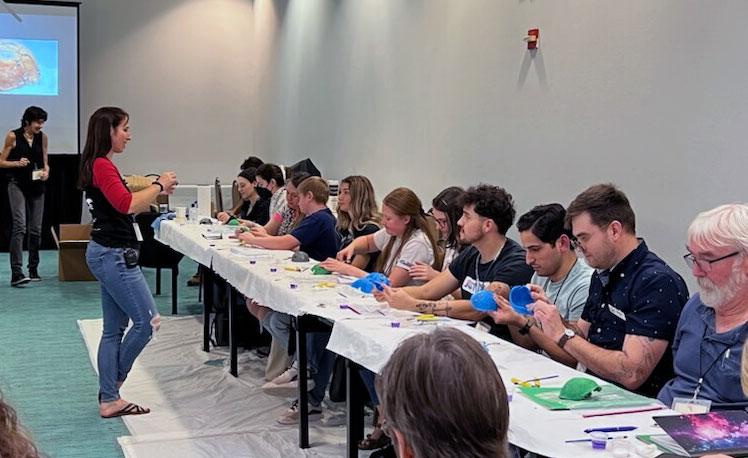 Contact:
Lydia Guzmán
Director of Communications
863-874-8557