Student entrepreneurs get their shot at Startup Pitch Night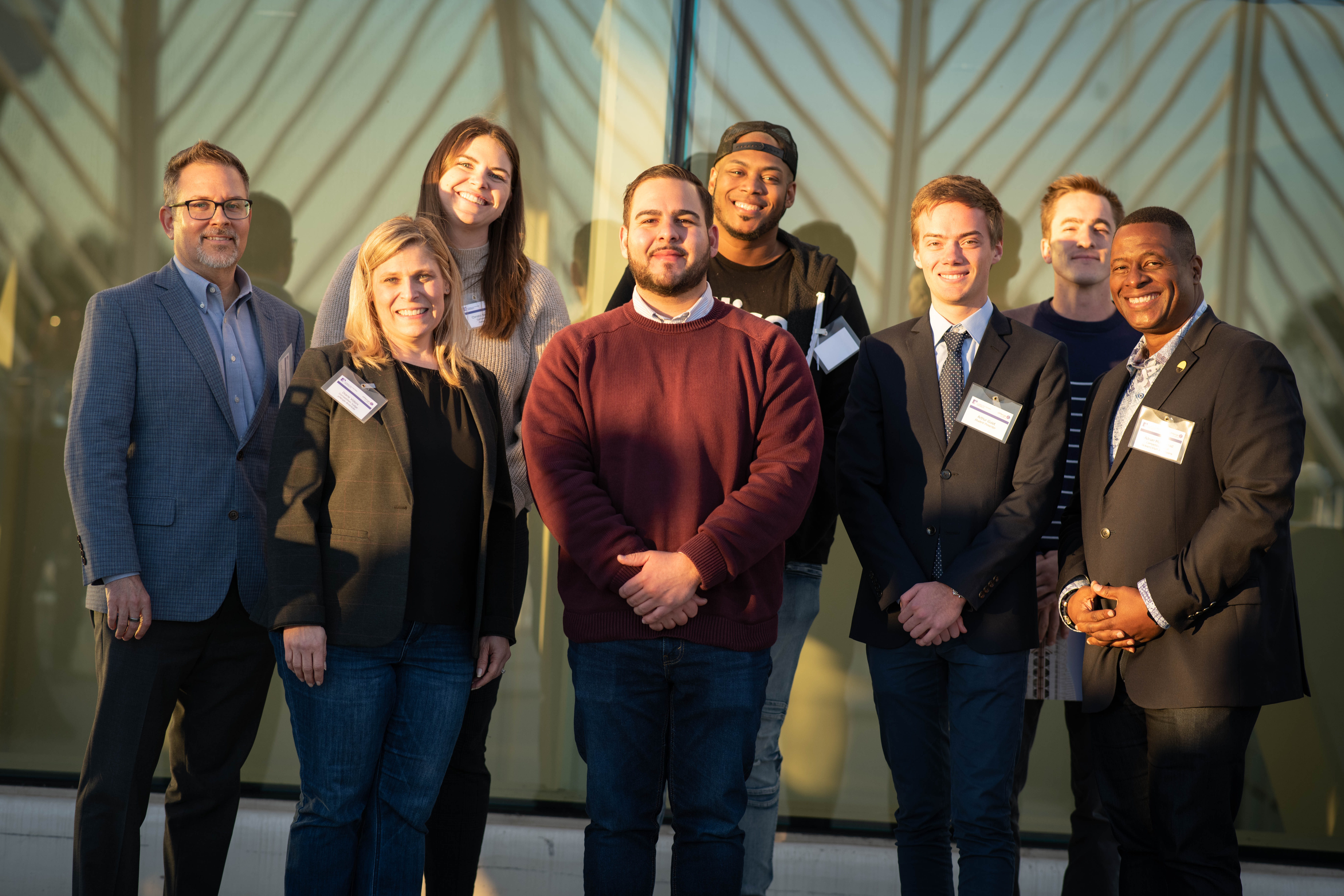 Four teams of Florida Polytechnic University students put their best foot forward at the eMerge Americas and Florida Poly Startup Pitch Night on Monday, Feb. 13.
The event brought together student and community entrepreneurs, giving them the opportunity to present their business idea to a panel of judges. Winning teams received $2,500 and were given fast-tracked entrance to the eMerge Americas Startup Showcase 2023 in Miami Beach, Florida this April.
"We were really impressed and we had great quality from both the student and community side," said Diane Vidoni, COO of eMerge Americas. "I'm always fascinated by the ideas they have, and I love to hear what people ideate on and are passionate about."
Arthur Guiot, a junior majoring in computer science, won the student competition for his app, Elva, an app that helps users organize events, get ideas for activities, and receive food and drink deliveries.
"Our idea is to connect groups of friends together and basically improve their Friday nights," Guiot said. "As an entrepreneur, it's amazing to be able to do this. I think our product is great and we have a crazy amount of ideas that I hope to get the funding for to make them a reality."
Eight students competed in the event.
"This is a tech school and we have so many unique students here with tons of really fresh ideas," said Alis Craig, a freshman majoring in computer engineering. "I think it's great we have a chance to talk to people who can help us develop these ideas and encourage us to take them further."
Craig and her teammates, Colby Manrodt and Michael Giraldo, presented the Aerial Sports Track Kit, a product of their business, Yellow Jacket Aerial Sports. The kit improves the data available in aerial drone race competitions, allowing for live updates to both racers and spectators.
"I've been flying drones for about four years and recently I started getting into drone racing," said Manrodt, a sophomore majoring in mechanical engineering. "As I explored that world, I noticed the issue with courses not providing adequate data, and it surprised me to learn there wasn't a solution for it because the solution to me seemed pretty easy."
Other teams of students included pitches for Pocket Wheels, a skateboard wheel replacement option to allow for smoother rides over rough surfaces; and Real Estate Exchange, a company that will allow users to buy and sell portions of properties.
"Albert Einstein said, 'Logic will get you from A to B, but imagination will take you everywhere,' and that's why we're here," said Kathy Bowman, Florida Poly's vice president of advancement and CEO of the Florida Polytechnic University Foundation.
Members of the Lakeland, Florida community presented their ideas in a separate competition. These included entrepreneurial ventures such as Brew'n Up Barks, a dog-friendly bar and café, and Allison, a startup connecting financial technology businesses to community banks.
The event was sponsored by the Florida Poly Foundation and Central Florida Development Council.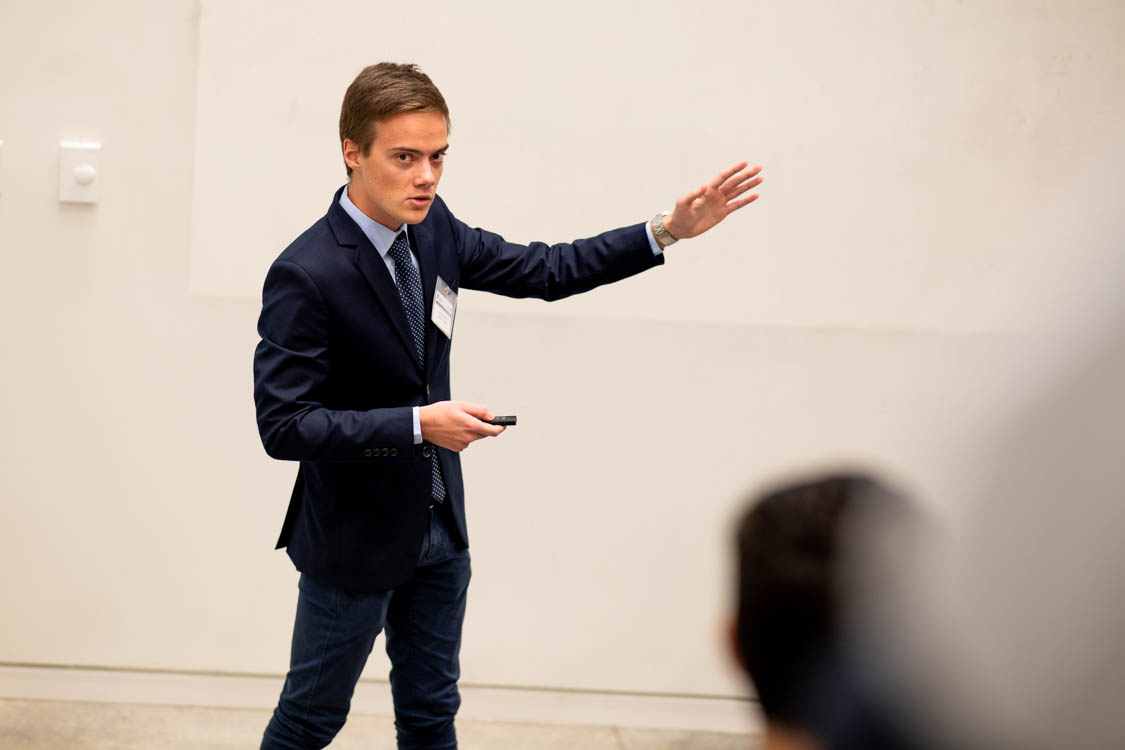 Contact:
Lydia Guzmán
Director of Communications
863-874-8557