Students uncover opportunities at 2023 Spring Career and Internship Fair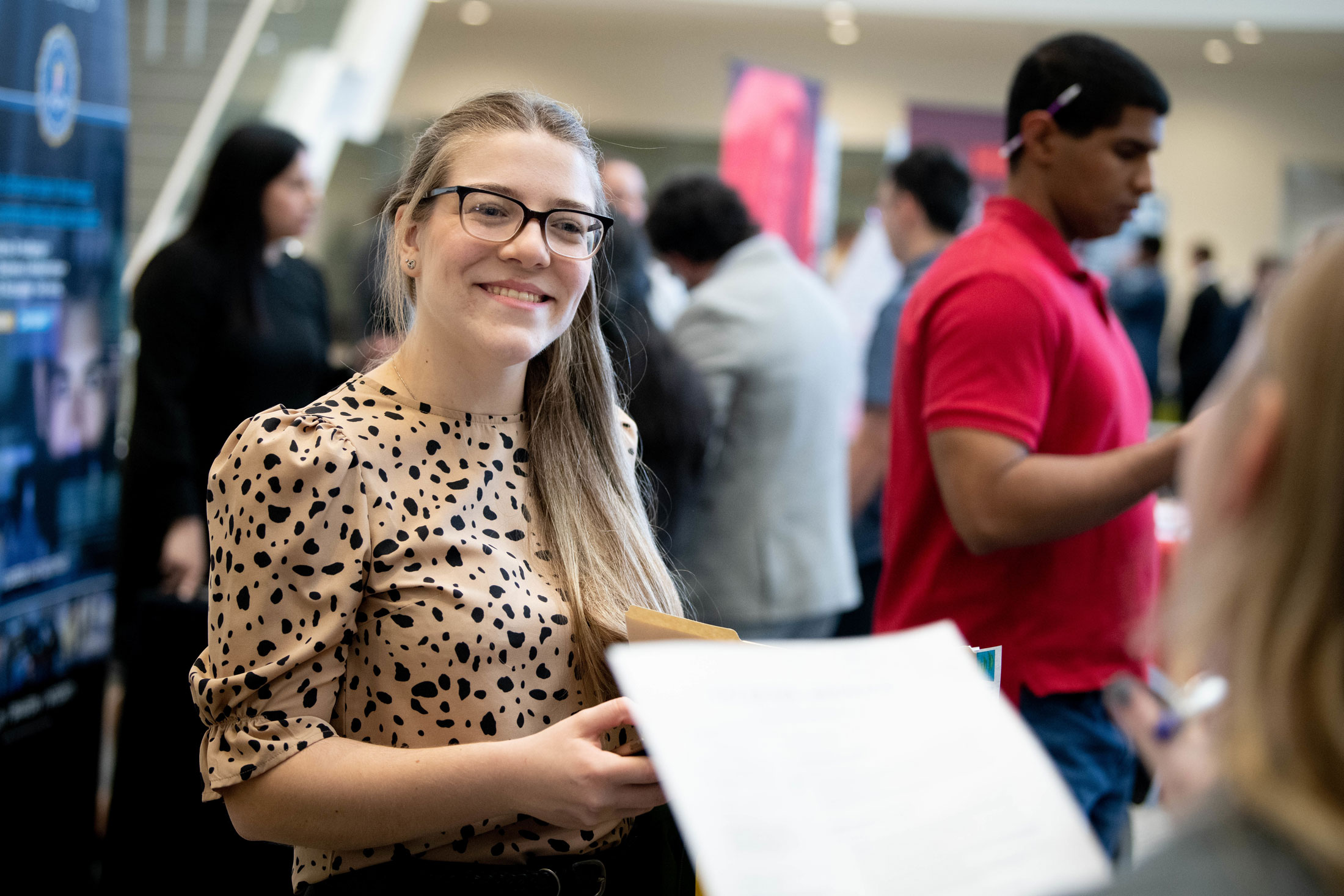 Hundreds of Florida Polytechnic University students gathered at the Applied Research Center to explore exciting career options and meet with representatives from some of Florida's most well-known companies at the 2023 Spring Career and Internship Fair.
Florida Poly attracted more than 60 employers to the event on Tuesday, Feb. 14. Among these were Saddle Creek Logistics Services; Accusoft; Disney Parks, Experiences, and Products; Honeywell Aerospace; defense contractor Leonardo DRS; and facilities and infrastructure consulting firm RS&H.
Luis Felipe Ramanzini, a sophomore majoring in environmental engineering, sought an internship at the event.
"It was very interesting to me how many companies need environmental engineers, especially water departments and water resource management," Ramanzini said. "I also think it's incredible the University provides this much opportunity for us to grow as professionals. It's very amazing."
Lines of students snaked between employer recruiting tables in the ARC's airy atrium. Elizabeth Webb, who was seeking an entry-level engineer to work at Peace River Citrus Products in Bartow, Florida, said she was very pleased with the students she met throughout the day. This is the first time her company participated in the career fair.
"I was impressed by so many earnest and energetic students," Webb said. "People don't think of food producers needing engineers, but of course we do. There are a lot of machinery and areas that need an engineer's knowledge and skills."
Catarina Andrade, a sophomore majoring in mechanical engineering, was looking for internship opportunities.
"It's great that we get the chance to talk with many companies here today and learn about a lot of opportunities," Andrade said. "I'm very interested in Greentech. I heard they have a lot of projects in solar panels and renewable energy, and I would love to get more experience in that field."
Adrian Santiago '21 also eagerly made his way through the career fair. The mechanical engineering graduate was searching for a full-time position after taking an extended time off due to a family commitment.
"This has been helpful and I'm really happy Florida Poly sent me the email to let me know about the career fair," he said. "Without this, I would have a harder time making these connections."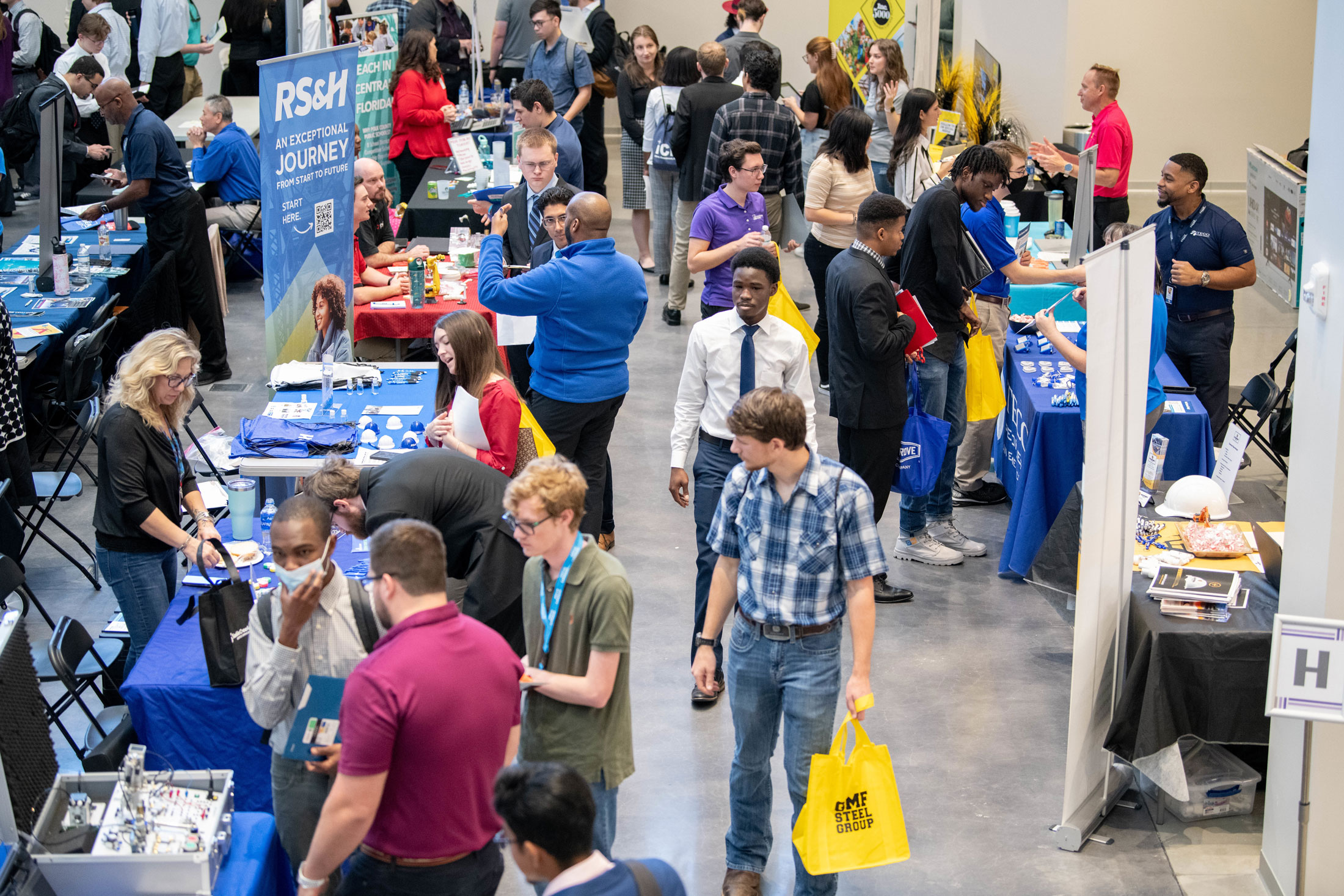 Contact:
Lydia Guzmán
Director of Communications
863-874-8557