Florida Poly to grow curriculum with two new bachelor's degrees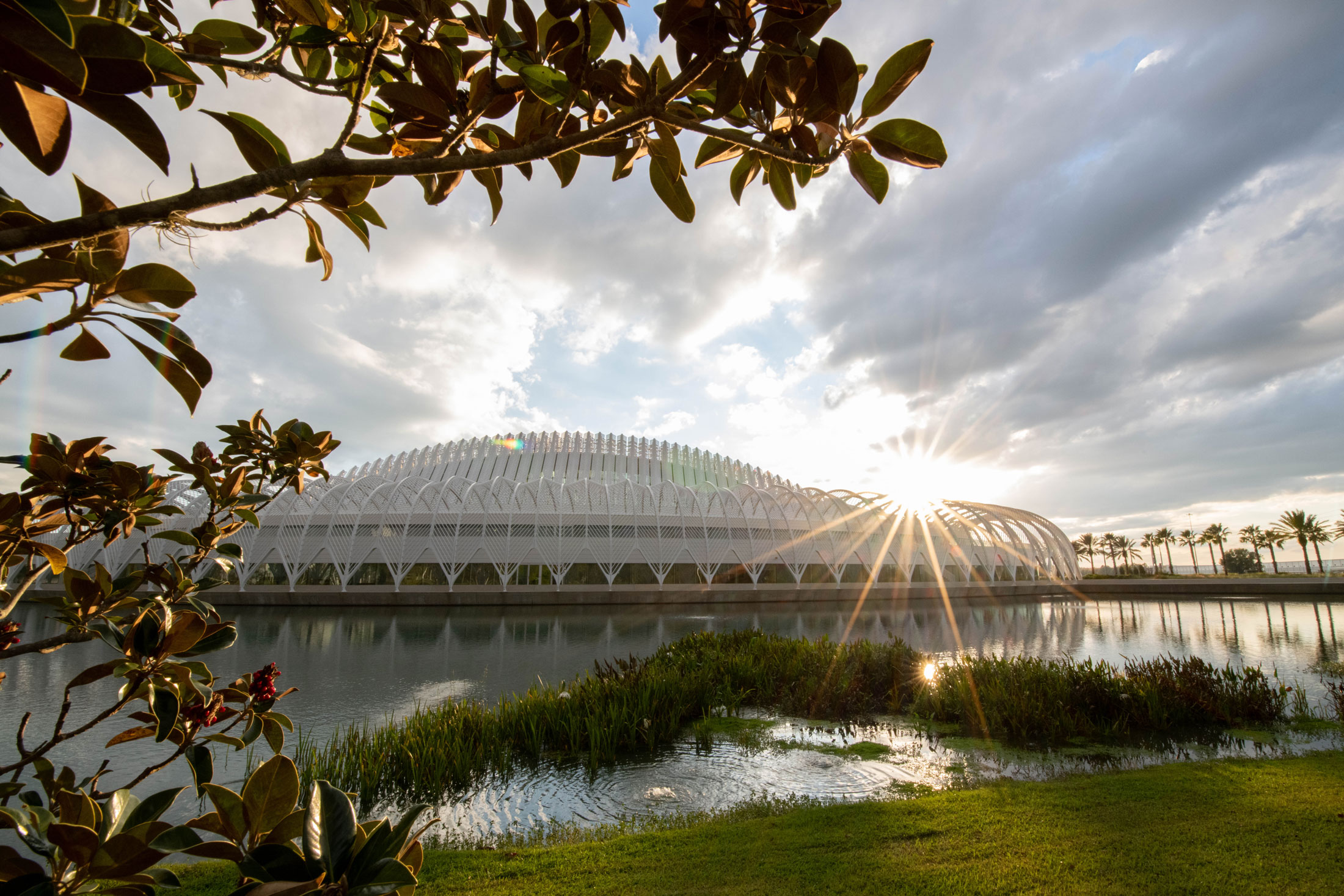 Florida Polytechnic University is adding to its engineering strength by launching two new bachelor's degrees for students this fall: civil engineering and industrial engineering.
The new degrees were approved by the University's Board of Trustees at its meeting on Thursday, Feb. 16. Incoming freshmen soon will be able to enroll in the degree programs for the 2023 fall semester.
"We are pleased to continue our strategic growth of academic offerings, aligning our degrees with the needs of students and of industry," said. Dr. Terry Parker, Florida Poly's provost. "As our campus and enrollment continue to grow, so too will our curriculum."
The civil engineering degree will prepare students for careers designing, building, supervising, and maintaining infrastructure. The U.S. Bureau of Labor Statistics (BLS) expects strong job growth in this field, with more than 22,000 jobs added between 2021 and 2031.
Much of the coursework for this degree complements the University's environmental engineering degree.
"The addition of civil engineering is especially important to the campus mission that ties to producing high-quality engineers for the state. With the addition of civil engineering, Florida Poly now hosts degrees in the 'big three' of the engineering world: civil engineering, electrical engineering, and mechanical engineering," Parker said. "Clearly, this further positions the campus to be a major source of engineering talent for Florida in the future."
The industrial engineering degree will prepare students for careers involving the design and analysis of systems that involve people. Professionals in this area of specialization work to improve quality and productivity while reducing waste This degree is in high demand across many industries and it complements the field of mechanical engineering well. The BLS forecasts the field to grow by more than 30,000 jobs between 2021 and 2031.
Dr. Mary Vollaro, department chair for the mechanical, environmental, electrical, and computer engineering programs, will also oversee the two new degrees.
"We've had the opportunity to create a very unique engineering experience to bring students through with foundational knowledge in engineering and allow them to follow their talents and interests as they pursue their discipline-specific topics," Vollaro said. "With these degrees, we're adding more disciplines and options for our students to pursue and launch them into the workforce."
The new degrees will go before the State Board of Governors this spring for inclusion in the state's inventory of degree programs.
"These new programs are absolutely the right matches for Florida Poly and really complement what we already have," Vollaro said. "These degrees allow students to expand that 'E' in STEM and reach more employers in different industries."
Contact:
Lydia Guzmán
Director of Communications
863-874-8557