Florida Poly researchers developing 3D simulator to enhance surgery training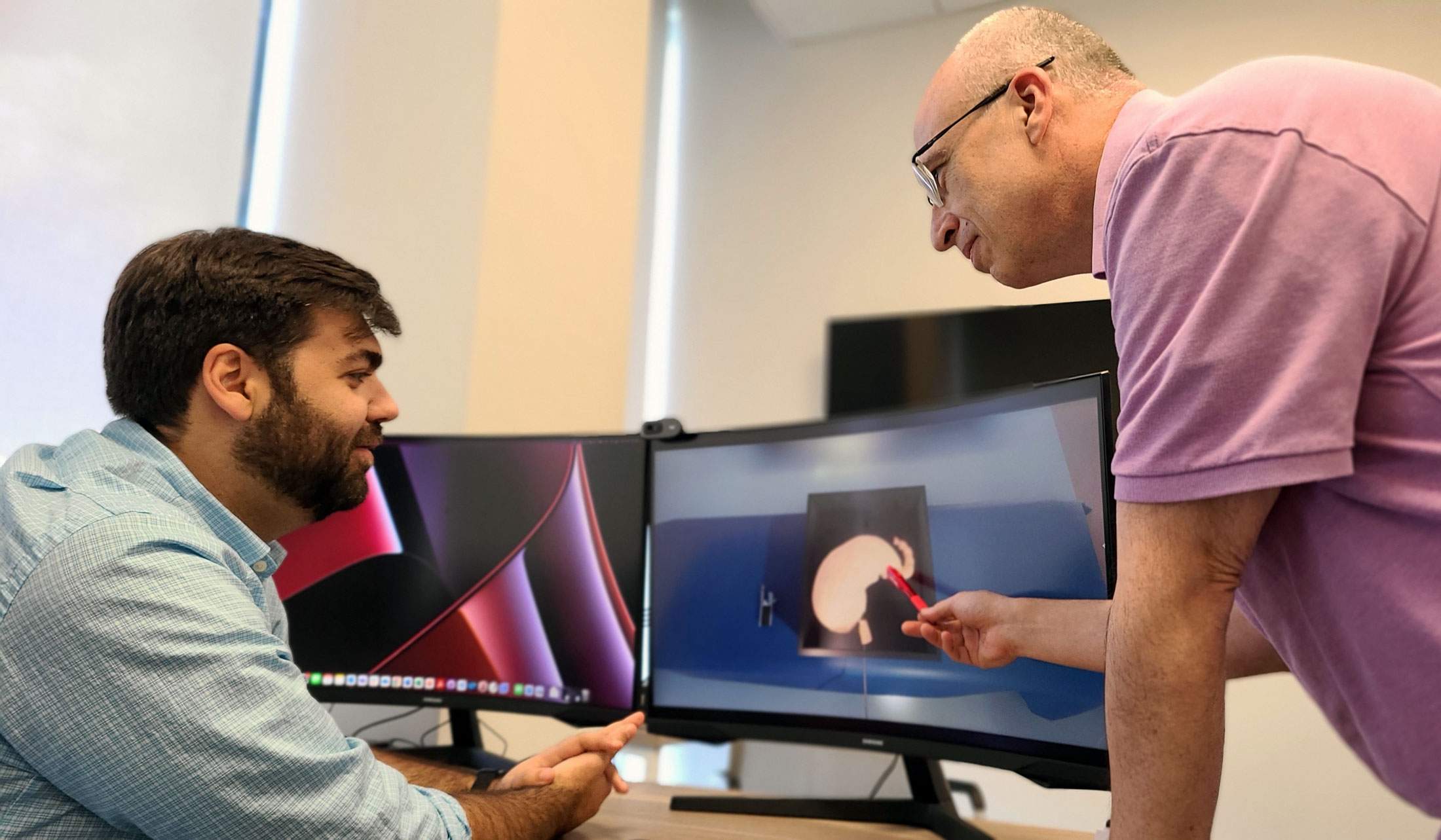 Bariatric surgeries have become more and more necessary for thousands of people across the country each year who need medical assistance to combat obesity. Two Florida Polytechnic University professors are working on a highly realistic 3D bariatric procedure simulator to help ensure doctors have the best training possible to perform the surgery.
The work is part of a multimillion-dollar grant from the National Institutes of Health to develop and validate the simulator. The FAMU-FSU College of Engineering received the grant and turned to Florida Poly experts for help with the simulator's development because they successfully collaborated with Demirel on several similar grants in the past.
"This is mainly a tool for novice doctors to gain expertise in a faster way, so they will be ready to go out into the operating room and carry out procedures by themselves successfully," said Dr. Doga Demirel, assistant chair of Florida's Computer Science Department.
Demirel and Dr. Onur Toker, associate professor of electrical and computer engineering at Florida Poly, are creating the virtual bariatric endoscopic simulator with an immersive 3D environment. Demirel is leading the effort to develop the simulator's software, while Toker is leading its hardware development. Both an undergraduate and graduate student are assisting in the research.
The endoscopic sleeve gastroplasty procedure is a newer, minimally invasive weight-loss procedure in which a suturing device is inserted down a patient's throat and into their stomach. The physician then places sutures inside the stomach to make it smaller.
Demirel said doctors must complete 35 cases on people to attain basic proficiency in the procedure. The simulator is intended to broaden their training, not to replace the 35 required live cases.
"With our simulator, doctors can actually train anytime they please," he said. "It will be available 24/7 and they don't have to have an expert surgeon watching over them."
The simulator will feature performance metrics that will show how well the user is doing.
For his part, Toker is working on creating the most realistic-feeling experience possible. The simulator will feature forced sensation for users so that as they operate the endoscopic tool, it feels just as it would inside a human body.
"The current technology lets you use a joystick, but you don't have any feeling in the joystick," Toker said. "What we want is when you hold the joystick and use the endoscope, what you see on the screen and what you feel correlate with each other."
Contact:
Lydia Guzmán
Director of Communications
863-874-8557