Former U.S. ambassador to speak at Florida Poly Commencement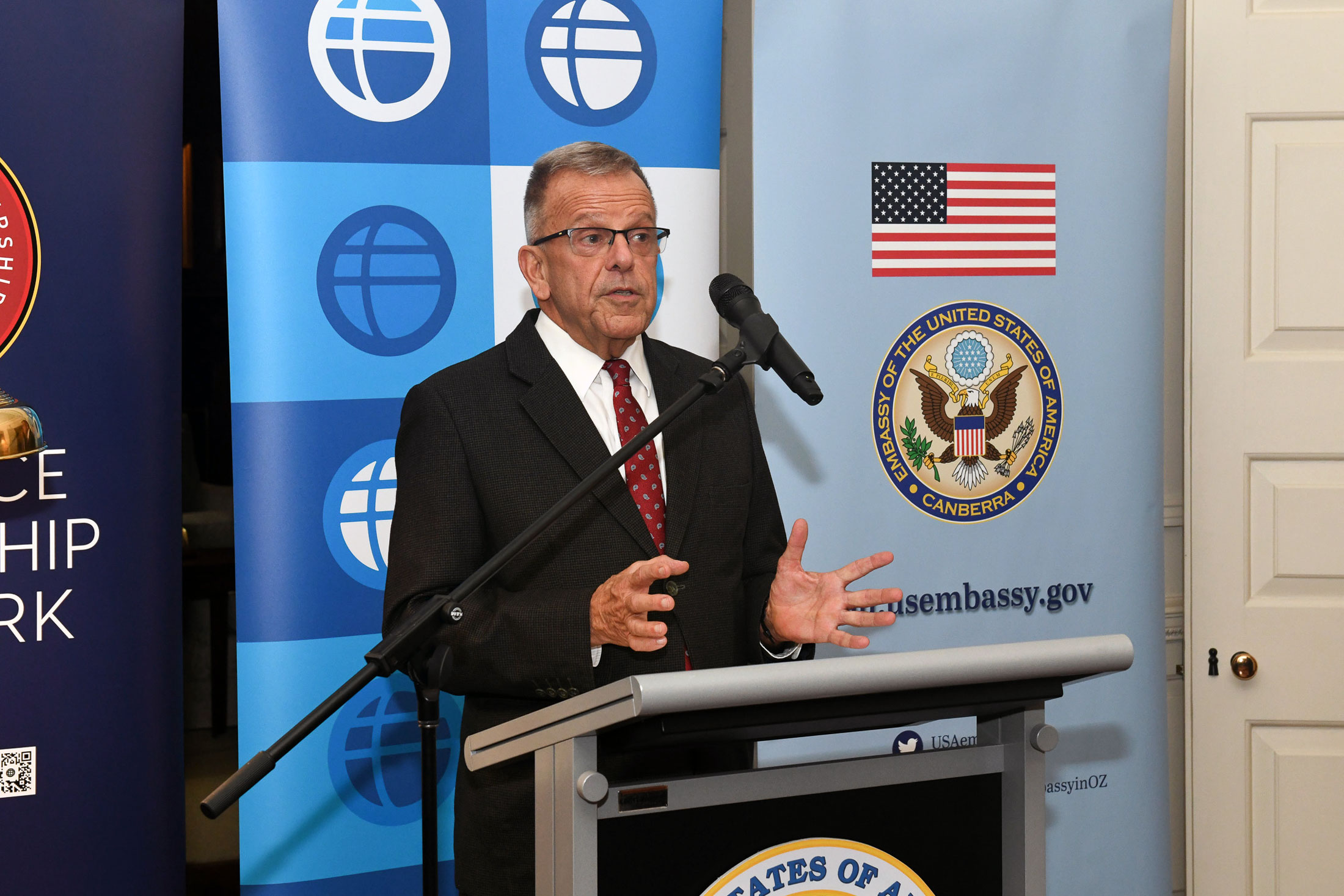 Thomas Dougherty, a former U.S. ambassador and Fulbright leader, was announced as Florida Polytechnic University's 2023 Commencement speaker. He is the Warburg Chair in International Relations at Simmons University in Boston.
"It's such an innovative university and to be there at a time of celebration and commemoration for the type of students at Florida Poly is truly exciting," Dougherty said.
For nearly 30 years, Dougherty was a Foreign Service Officer in Africa, the Middle East, Europe, Australia, and Washington, D.C. He was U.S. ambassador to Burkina Faso, deputy chief of mission in Australia, the Democratic Republic of Congo, and Malawi; and served in Eritrea, Germany, Saudi Arabia, Senegal, the Republic of Congo, Cameroon, Equatorial Guinea, and in Iraq as minister-counselor for public affairs. In Washington, he was director of West African affairs and acting deputy assistant secretary in the Africa Bureau.
"We are honored to welcome former Ambassador Dougherty to Florida Poly for this year's commencement," said Dr. Randy K. Avent, the University's president. "I've had the privilege of meeting and working with him over the years, and I know that with his outstanding accomplishments, background, and wealth of experiences, he will offer an inspiring message to our graduates."
Florida Poly's commencement is May 7.
Dougherty, who became executive director of the Australian-American Fulbright Commission after retiring from the U.S. State Department, said he hopes to provide students with the perspective of someone who spent nearly his entire career in Global South countries facing many challenges.
"I hope to share how innovations in the U.S. and the academic sector have revolutionized life in countries far away, almost always for the better, even though those innovations may not have been designed for use in a specific," he said. "People don't realize how important their work is in other countries, especially in STEM."
His number-one message to students, though, is one of support.
"Career pressures and stresses on young people are substantially higher than they once were, so students need to understand there is no right way or clear path from point A to B to C to Z," Dougherty said. "There are always a lot of zig-zags along the way, and you need to focus on what you're doing today. Tomorrow will work out."
Contact:
Lydia Guzmán
Director of Communications
863-874-8557