Florida Poly inks international partnership with Fulbright Portugal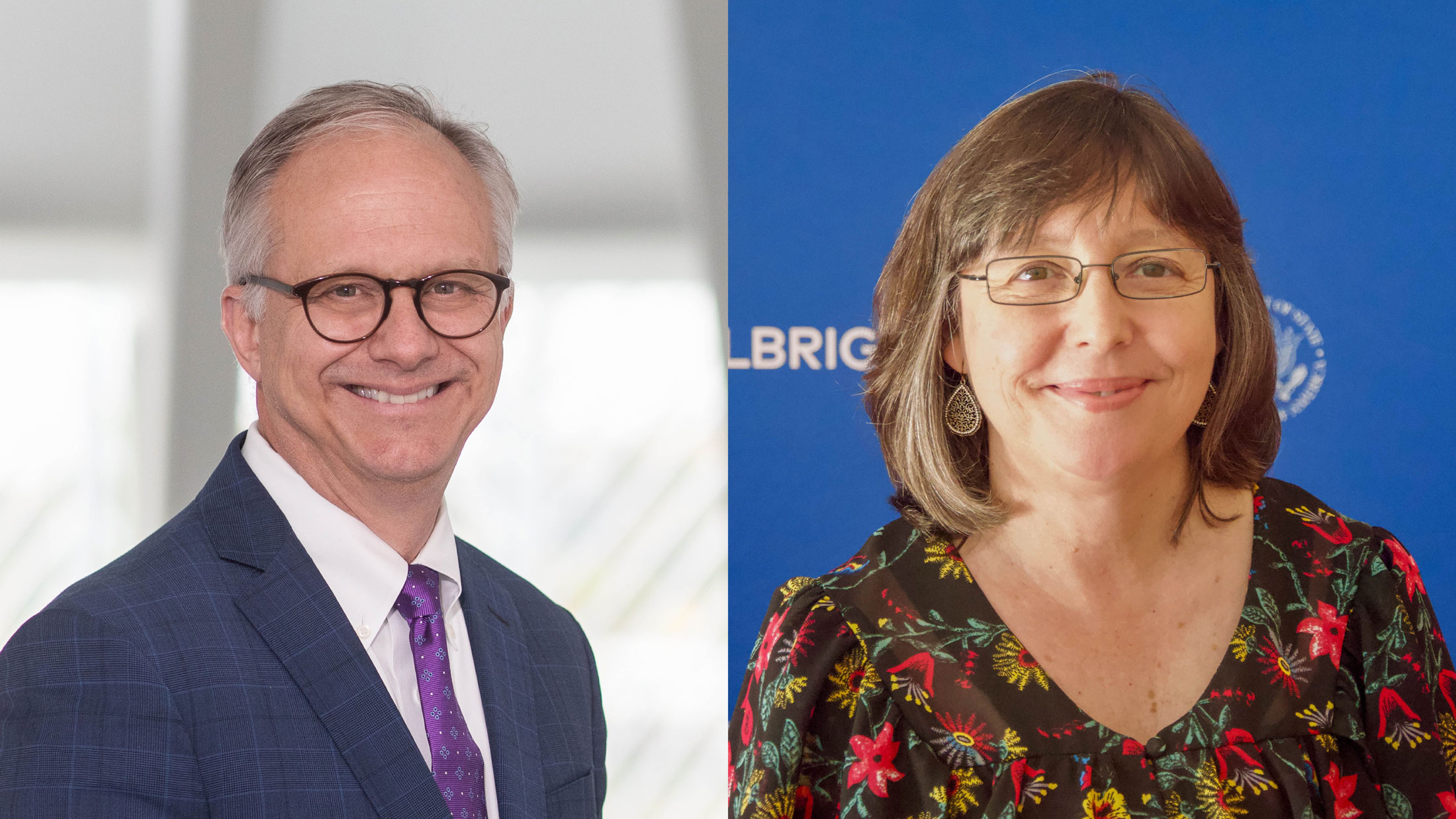 Florida Polytechnic University has formalized an agreement with Fulbright Portugal to provide exceptional educational opportunities between the University and the Southwestern European nation.
The partnership means that outstanding Portuguese scholars now will be able to undertake ambitious research endeavors at Florida Poly and work with the University's faculty and students. The Fulbright Chair Award this agreement establishes is among the most prestigious appointments offered by the Fulbright Program and will be awarded to a senior scholar with excellent teaching or research experience. This is the University's eighth Fulbright collaboration.
"Working in partnership is embedded in the way the Fulbright Commission in Portugal operates and thrives," said Otília Macedo Reis, executive director of Fulbright Portugal. "We are, therefore, very happy to partner with Florida Poly for the establishment of the Fulbright Chair Award, providing an excellent new opportunity to scholars to embark on a rich and meaningful scientific experience."
The first Fulbright cohort for the next academic year will arrive on campus for the fall semester.
"By continuing to partner with members of renowned educational programs like Fulbright, Florida Poly is expanding its international presence and reputation, sharing our high-tech knowledge and resources with some of the world's best scholars," said Dr. Randy K. Avent, president of Florida Polytechnic University.
The University now has partnerships with Fulbright organizations in Portugal, Finland, Spain, Italy, Canada, Australia, Luxembourg, and Belgium.
"The growing relationship with the Fulbright Program exemplifies Florida Poly's mission to establish an everlasting impact through global engagement and academic excellence," said Mustapha Achoubane, senior advisor to the University president for international relations.
The international Fulbright Program, led by the U.S. Department of State, works with more than 160 nations around the globe to increase educational and cultural exchanges to study, learn, and pursue academic and professional projects. Since its creation in 1946, the program has created learning pathways for more than 400,000 scholars.
Contact:
Lydia Guzmán
Director of Communications
863-874-8557