Florida Poly researchers' work lays foundation for expanded high-speed internet access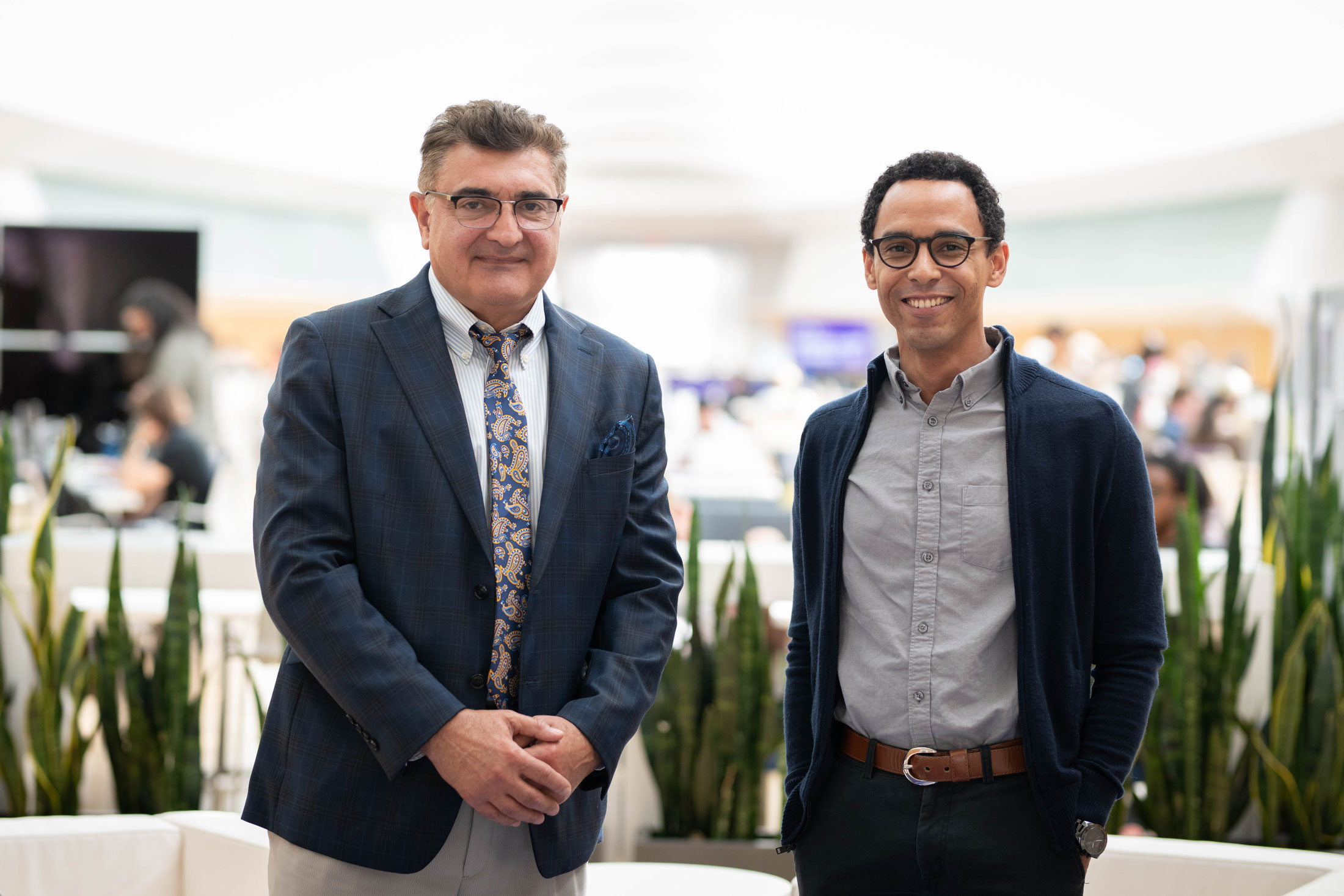 Work by an interdisciplinary team of Florida Polytechnic University researchers helped Polk County, Florida, officials apply for two grants totaling more than $41.5 million to close the gap in broadband connectivity
The 11-member research team conducted a feasibility study to address the insufficient broadband coverage problems in the county, and provide documentation to impact policies, influence legislation, and help acquire funding to improve and expand access to internet service. Polk County funded the $250,000 study.
The feasibility study's recommendations included prioritizing anchor institutions like hospitals and schools, adopting policies to support expanded broadband, and choosing fiber as the preferred material for connectivity while using creative deployment techniques like micro-trenching and using existing utility poles to reduce costs. The study also identified areas with poor speed or access, methods beyond fiber that can effectively expand connectivity, and opportunities and challenges for broadband deployment.
The study involved analyzing and cross-referencing publicly available data and speed test information from internet users in the region with information from the Federal Communications Commission (FCC) and other national, state, and local data sources.
"We wanted to have an unbiased data analysis of that, and it was presented to county leaders to understand the needs in different regions within our county and to understand and cross-reference the state of the current internet infrastructure," said Dr. Rei Sanchez-Arias, assistant chair of Florida Poly's Department of Data Science and Business Analytics, and the project manager and co-principal investigator for the effort.
A main focus was on anchor institutions, or entities like schools, hospitals, utilities, and fire stations – entities that must maintain broadband connectivity to provide continuous safety, health care, education, and emergency services.
"As an academic institution, we looked at how to use the factual data and evidence to come up with our own findings and recommendations," said Dr. Shahram Taj, the project's principal investigator and chair of the Departments of Computer Science and Data Science and Business Analytics at Florida Poly.
Additionally, the report provided Polk County officials with the tools needed to reproduce the analysis to keep up with new data as the region's broadband capabilities expand.
"Polk County has been leveraging a lot of the information that we gleaned through the local planning team and our updated feasibility study and broadband plan with Florida Poly," said David Palmer, director of the information technology division for the Polk County Board of County Commissioners.
The study, which began last summer, also identified available and emerging technology that can be used to plan the type of technology and infrastructure that's suitable for different areas in the county.
The 200-page report is now being used as support for the county's requests for additional grants and more. The county hopes to expand its work with Florida Poly, Palmer said.
"We enjoyed working with the researchers so much that we've been looking at other opportunities for partnership," he said.
The research team included eight Florida Poly faculty members from disciplines such as computer science, electrical and computer engineering, and humanities; as well as two student workers. They were Taj, Sanchez-Arias, Dr. Luis Jaimes, Dr. Susan LeFrancois, Dr. Md Selim Habib, Dr. Onur Toker, Dr. Harish Chintakunta, Jenny Lee, Gary Albarelli, Tyler Connelly, and Bryan Gawley.
"I could not have asked for a better research and advisory group," Palmer said. "We asked for a tight timeline and Dr. Taj and Dr. Rei (Sanchez-Arias) did a phenomenal job putting together the team and compressing the timeline, so we were able to get it done in around of eight months instead of two years."
Contact:
Lydia Guzmán
Director of Communications
863-874-8557